Travel
Photographing Baja's Top 10 Big Animals
Striped marlins and California sea lions rounding up a mackerel baitball

Mexico has long been a favorite dive destination for many people, and it's easy to see why: On the Caribbean side, you can see anything from tiny critters to enormous cave systems and big animals, but if the latter is what you're after, there's no place quite like the lower Californian peninsula, or "Baja" as it's known. The peninsula separates the Pacific Ocean and the Sea of Cortez, and therefore hosts a huge variety of marine life. Because of its unique location, it also features some of the most impressive animal migrations on Earth, so no matter the time of year, there's always something amazing to see!
The southern part of the peninsula is the most popular with divers due to warm waters and good visibility during the high season. This is very much a wide-angle destination because of the abundance of big animals, though there is also plenty of macro life to be discovered if you're up for it. Here, then, are my picks for Baja's best wide-angle photo subjects—and how to shoot them.

A diver is dwarfed by Cabo Pulmo's famous school of jacks
1. California Sea Lions
There are several sea lion colonies around the peninsula, but the largest and most accessible is at Los Islotes, just off of La Paz. Sea lions, especially young ones, are hands down the most fun animals to be in the water with. There simply is no other wild animal that consistently interacts with humans to this extent. When you're diving with them, you don't feel like you're intruding at all as they will approach and play with you voluntarily. This, of course, makes them ideal subjects for underwater photographers.
I like to say that taking a picture of a sea lion is very easy, but taking a great picture of a sea lion can be quite difficult. They will give you plenty of opportunities, but because they are so fast and agile, it can be hard to focus and frame them well.

California sea lion pups are amazingly curious animals

In underwater photography, it's generally good advice to focus on one type of image at a time, instead of changing settings and strobe positioning all the time, and with sea lions this is probably the most important thing to keep in mind. Simply put: If you keep trying to get different shots as they happen, you probably won't get anything, as the situation will have passed once you're set up for it. Instead, set everything up for a certain type of image and wait for the right moment to hit the shutter.
Sea lions are very charismatic animals and exhibit very interesting behavior, so they particularly lend themselves to portraiture. While one moment they just hang out at the surface, the next they can pick up an unfortunate starfish or a piece of coral and start tossing them around between each other!
You'll want a wide lens, as they will often come within touching distance, but full fisheye lenses tend to "tadpole" them quite a bit at close distances (i.e., they appear with an overly large head and small body) so a fisheye zoom like the popular Tokina 10–17mm at the longer end is a great option.

While it may seem unlikely, seeing a sea lion pup play with a starfish is actually rather common at Los Islotes
2. Whale Sharks
Whale sharks gather in large numbers in La Paz from autumn to spring, which is when plankton concentrations are high in a certain area of the bay. They are mainly juveniles ranging from about 10 to 25 feet and are generally fairly relaxed around people.
The part of the bay that they mainly frequent is a protected area and as such only a certain number of boats are allowed into the area at the same time. The rules for interaction with the animals are also fairly strict, so encounters are very respectful, which unfortunately is not the case in many other areas around the world.
While it is possible to see the sharks on a regular scuba dive in the area, your best chances will be on a dedicated snorkelling-only trip to the refuge. As water clarity can vary, your best bet is to get as close as possible within the limits of the park rules, while using a fisheye lens to get the whole animal in the frame. For extra interest, you can try getting an over-under image with the boat in the top half of the frame.

Juvenile whale sharks frequent the waters of La Paz from October to May
3. Marlins
The striped marlin migration in the Pacific is a fairly new addition to the already packed calendar of amazing migrations around Baja. People have only been offering trips there for the past couple of years, but it has already proven to be one of the absolute highlights of the area! You can easily witness dozens of marlins and sea lions preying on baitballs at lightning speed right in front of your eyes—the black and white image below was taken with a 10mm fisheye!
These are fairly large animals, so again a very wide lens will be your best bet. Because of the mind-boggling speed of the action, you'll want to shoot purely using natural light in order to maximize your own maneuverability and use very high shutter speeds to be able to freeze one of the fastest fish in the sea in your frame. Think 1/800s as a starting point. You should also be prepared for encounters with just about anything else you can find in the Pacific. From whales and dolphins to sharks, turtles and orcas, anything is possible during a long day out at sea!

A striped marlin goes in for the kill on some unfortunate mackerel
4. Mobulas
There are several species of mobula rays in the Sea of Cortez, some of which gather in truly enormous schools, mainly during spring and early summer. It is not unusual to see thousands of them at a time and thankfully, they're fairly easy to find as they jump out of the water frequently, doing all sorts of aerobatics! To this day, this is one of the most amazing underwater experiences I've ever had.
If approached cautiously, you can get very close. With a fisheye lens, you can try to get the whole school in the frame, although quite often that's simply impossible due to the sheer size! In addition to your underwater gear, you can also bring a longer topside lens to try and get the much sought-after flying mobula shot.

Mobula rays gather in large schools in the Sea of Cortez
5. Mobulas… at night!
Outside of their reproductive season, it is possible to do night dives with the mobula rays out of La Paz. These are probably the easiest night dives you'll ever do, but also likely to be some of the most impressive ones.
The dives are generally conducted in one of the bays of the Espíritu Santo Island National Park, where powerful lights are placed under the boat to attract the plankton that the mobulas feast on. You can usually see dozens of these little rays and sometimes more than 100 swirling around the lights. At night, they become fearless, so be prepared for them to come within touching distance.
Taking pictures of the mobulas can be tricky, mainly because they are very fast. As with every subject on this list, you'll want a wide lens to capture them at a close distance. Focus is best achieved by pre-focusing on a high contrast object at the desired distance (e.g., your wrist or fin against the sand) using back button focus. Strobe exposures can be difficult, as the animals' bellies are white while their backs are a fairly dark brownish gray, so again it's best to focus on one type of image at a time. If you're after something a bit different and are up for a challenge, you can use a slow shutter speed to show their movement.

Mobula rays feeding on plankton on a night dive in La Paz

A slow shutter is used to show the movement of the mobula rays
6. Whales
Around the southern part of the peninsula, one can observe humpbacks, fin whales and even blue whales, but the true stars of the show are the gray whales. What makes watching these whales special is that they are extremely curious about boats, so they will regularly approach and even hang out underneath. This doesn't just give you an amazing whale watching experience; it also means that it's definitely worth taking your underwater camera, as you can hold it in off the side of the boat and get some great pictures!
Unfortunately, it's illegal in Mexico to jump in the water with any baleen or sperm whale, but because gray whales regularly approach the boats, that won't stop you from getting some awesome shots. Again, a fisheye lens is your best bet for standard pictures, but make sure you bring a longer lens—or even a drone—for some topside shots as well.

Gray whales often approach and even play with whale watching boats
7. Cormorants
In the second half of the year, the waters around the sea lion colony of Los Islotes are full of sardines. These schools are an impressive sight in their own right, but what really makes this experience special are the birds that prey on them, the most interesting of which is the cormorant. It's surprising to see how these birds move underwater. Their speed and agility is so captivating that you can easily forget about the dozens of nearby sea lions completely.
At the same time, they present a true challenge photographically. They can move very fast and change course frequently and abruptly, so patience and a bit of luck is needed to get a pleasing composition. In addition, their feathers are a very dark brown, while the sardines are, of course, extremely reflective. This makes balancing the exposure a real headache.
You will want to underexpose the bird's body to make sure not to completely blow out the fish. It helps if the fish are behind the cormorant so the light from your strobes falls off a bit before hitting them. It's definitely a challenge, but worth the trouble: When you get it right, you'll surface with a picture that not everybody else has in their portfolio.

A cormorant hunting sardines in the late afternoon sun
8. Sharks
Aside from whale sharks, there are lots of other sharks to see around the peninsula. Species range from pelagic sharks like blues, makos, silkies and smooth hammerheads in Cabo San Lucas to the famous bull sharks of Cabo Pulmo to schooling scalloped hammerheads on the seamounts off the coast.
The most-predictable encounters can be had in Cabo Pulmo, where bull sharks frequent certain dive sites virtually year round. The least predictable are, of course, the scalloped hammerheads, but this just makes it extra special when you get treated to a few dozen or sometimes even more than 100 of them! Both La Paz and Los Cabos feature fairly accessible seamounts, but both are advanced dives and don't run every day, so make sure to plan ahead with your dive center if this is one of your priorities.
When it comes to taking pictures, your approach will vary greatly between the different species. The encounters with pelagic species that one can have in Cabo are snorkeling trips, and species tend to come very close since chum is used to attract them, meaning you'll want a very wide lens. As with the sea lions, a full fisheye tends to "tadpole" the sharks a lot at very close distances, so a fisheye zoom tends to be best. If you want a shark-bumping-the-dome shot, bring a smaller dome if you can, as it makes getting light on the nose a lot easier. The other shark encounters around the southern part of the peninsula don't involve bait, so don't tend to be quite as close, but they can still yield some amazing images.

Mako sharks are a common sight around the peninsula from January to around May

Silky sharks aggregate at a seamount in Los Cabos in large numbers during the summer months
9. Giant Manta Rays
Once seasonal visitors to the area, giant manta rays had been mostly absent from La Paz for about 15 years until in 2018 they suddenly reappeared in force at one of the local dive sites and were seen on most dives that summer. With only a few mantas returning in 2019, sightings weren't as frequent, so it will be very exciting to see what happens in the future.
When divers remain calm, these animals can be very curious and that combined with their enormous size of up to 23 feet demands the widest lens you have, a fisheye being your best option. Be careful not to blow out their white bellies with your strobes and also try shooting against the sun without strobes to get a classic silhouette.

A giant manta ray cruises by for a photo
10. Jacks
The gigantic school of jacks in Cabo Pulmo is probably one of the most famous schools of fish in the world, and it's easy to see why. Encounters are very predictable and the way they move is simply mesmerizing. You will definitely want to jump in with a very wide lens for this dive.
The key here, even more so than usual, is composition. The jacks look stunning from pretty much any angle, but if you can get an interesting composition, it will make all the difference, and if you add a diver or the dive boat for scale, it will still get the "wow" factor even though it has been photographed a million times before. (Make sure to check out Christian Vizl's mind-blowing images for inspiration.)

Adding another element to your picture of Cabo Pulmo's jacks can greatly increase interest
Planning Your Trip to Baja
Get in touch with The Cortez Club, a La Paz based dive center with 25 years of experience, to plan your trip. Besides your stay in La Paz, they will be happy to organize your diving in Cabo Pulmo as well as your trips to see the gray whales and marlins. If you plan on diving in Cabo Pulmo, be sure to let your dive center know that you'll bring a camera, as you'll need to fill out a permit form prior to your trip.
The Cortez Club offers a range of services for underwater photographers, including private photo guiding for maximum photographic opportunities and expert advice on each dive site, as well as one-on-one workshops for fast-track learning.
You can join The Cortez Club's "Best of Baja" trip in October/November to experience most of the encounters mentioned here in one fully organized trip.

Often overlooked, giant hawkfish make great subjects, relegating a sea lion to the background

---
About the Author: Hannes Klostermann is an award-winning underwater photographer and scuba instructor with a particular passion for capturing images of sharks and other big animals, as well as actively supporting their conservation. He began his underwater adventures in 2003 in a dark and very cold lake in Germany and since then, his travels have taken him to many of the world's most exiting diving destinations. Hannes is currently the resident photographer at The Cortez Club in La Paz, Mexico, where he offers all services related to underwater photography: workshops and private guiding, as well as photo shoots. www.hk-underwater.com
RELATED CONTENT
Be the first to add a comment to this article.
Newsletter
Travel with us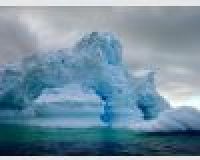 Antarctica
Plan Your Adventure >
Featured Photographer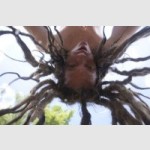 Ric Frazier
Expert Photographer
Born and raised in Texas, Ric's photographic journey began with participating in and shooting the skateboarding scene. Many scrapes and scars later, swimming with the sharks seemed like an equally stimulating experience....