Travel
Photographing The Visayas, Philippines
September 8, 2010 @ 12:28 PM (EST)
By Scott Bennett
Poised midway between the islands of Luzon and Mindanao, the Visayas offer some of the Philippines' most alluring dive opportunities. To see the most in the shortest time possible, cruise in style aboard the S/Y Philippine Siren. Built by divers for divers, the Siren is the newest and biggest addition to the Worldwide Dive and Sail fleet. At 40m in length, traditional Phinisi-style sailboat is one of the country's most luxurious liveaboards. Catering to a maximum of 16 divers per trip, departures vary from 5 to ten days in duration.
Starting from Dumaguete on the island of Negros, my 5-day itinerary took in Apo Island, Dauin, Siquior, Balicasag and Cabilao before concluding at Mactan Island in Cebu. The departure point was the Pura Vida Resort at Dauin, a 30-minute drive from the city. Not wishing to run afoul of any potential flight delays, I opted to fly in from Manila a day early.
Nestled along a palm –fringed beach of volcanic sand, Dauin has long been one of my favourite dive locations in the Philippines. With an abundance of dive sites, Dauin's volcanic sand gives Lembeh some serious critter competition. A 10-minute boat ride from the resort is the small but beautiful sanctuary of Masaplod. Encompassing six hectares, the sanctuary features large areas of hard coral, with beds of seagrass in the shallows. Like several other of Dauin's protected areas, the boundaries are encircled with maker buoys and boats aren't permitted to enter. With all the big snappers sweetlips and turtles on display, it's easy to overlook the smaller residents such as mantis shrimp, ringed and double-ended pipefish and nudibranchs. Blue-spotted stingrays can be observed in the sandy areas.
For my dive the following morning, I was eager to check out Bonnet's Corner, a new site discovered since my previous visit. A quintessential Dauin muck site, Bonnet's features a sandy slope with seagrass beds punctuating the shallows. Within moments of entering the water, the critters parade commenced and didn't let up. Legions of painted frogfish, green ornate ghost pipefish, flying gurnards and flamboyant cuttlefish kept my shutter in overdrive!
Alas, a cancelled flight resulted in the late arrival of a few of the guests, delaying our departure somewhat. With everyone finally on board by 5:00, we set out for Apo Island, the first overnight anchorage of the trip. Enroute, everyone assembled on the rear deck for a briefing by hosts Susie and husband Thomas. First off, all watches were set to "Siren Time", one hour ahead of standard Philippines time. The reason was undeniably shrewd, making the early wakeup calls a tad less painful. After introductions to the crew and dive guide Kim, Susie gave everyone personal tours of the boat. The expansive lounge was fully equipped with cocktail bar, 42- inch flat screen TV and a pair of inviting soft leather couches. Beside the bar, a raised area of floor had been set aside for camera preparation.
My spacious cabin came complete with full beds, air-con and ensuite bathroom with unlimited hot water.. However, the big surprise was the computer and HD flatscreen monitor. Fully integrated with the ship's network server, guests can download their images and view them on the TV in the lounge. Especially notable was the room's multitude of plugs, a welcome feature in this digital age of incessant battery charging! Topside on the dive deck, photographers and videographers are especially well -catered to with ample space for gearing up and a couple of rinse tanks reserved exclusively for cameras gear.
Designated a marine reserve in 1995, rugged Apo Island is one of the Philippines' conservation success stories. Boasting a wealth of hard and soft corals and teeming with fish, the lush reefs encircling the island are among the Visayas' best. Although several dive resorts are situated on the island, the bulk of diver traffic comes via day trips from resorts in nearby Dauin. After a leisurely 30-minute cruise, we arrived at Apo just before dinner. With the flurry of dive activity long since abated, island life had resumed its sleepy demeanor, its landscape burnished gold by the setting sun.
After an early wakeup call and a much-needed jolt of coffee, everyone was raring to go. Bereft of Apo's daytime traffic, we literally had the place to ourselves! I was geared for macro and Chapel Point delivered the goods! Peering from its protective lair, a snowflake moray played a game of hide and seek with my camera. On a nearby rock face, a minute spiral of delicate yellow eggs heralded the presence of nudibranchs. A LOT of nudibranchs! With six different species present, my shutter clicked relentlessly for the entire dive. Entwined in a romantic tryst, a pair of green-striped dusky nembrothas proved especially photogenic.
Switching to wide-angle at Cogon, our descent was heralded by endless clouds of red-toothed triggerfish. Barrel sponges, tubastrea corals and soft corals shrouded the walls along with a myriad of reef fish. Further down the reef, a hawksbill turtle appeared and I followed in hot pursuit. Rounding the point, the current picked up considerably and within moments become adrenaline pumping! Just then, Apo's eminent school of big-eye trevalley made an appearance. Utterly blasé to the conditions, they hovered effortlessly as I struggled to fire off a few photos.
Providing a welcome reprieve from Cogon's fury were the decidedly gentler conditions at Rock Point East. Luminous gorgonians and soft coral jostled for space along with elephant ear sponges and cauliflower soft corals. One barrel sponge yielded an unexpected surprise. In addition to a sinuous tangle of sea cucumbers, the protective fronds of a feather star concealed a delicate juvenile lionfish. A return visit to Chapel Point for a night dive capped off an exceptional day.
The next day, a pre-dawn departure whisked us back at Negros for a pair of early morning dives. First up was the Car Wrecks, a perennial Dauin favorite. From the shallows at 5m, a sandy slope descends to the cars at 28m. Enroute, the undulating tentacles of a lone anemone proved akin to an undersea apartment block, housing a variety of damselfish, porcelain crabs and commensal shrimps. A pugnacious mob of blacksaddle anemonefish ensured everyone maintained their distance. Arriving at the cars, I discovered the once recognizable shapes had eroded into a clutter of distorted metal populated with banded pipefish, lionfish and nudibranchs. Nearby, the deceptively barren slope was rampant with skeleton shrimp, flamboyant cuttlefish, dwarf scorpionfish and devil scorpionfish. An innocuous white pebble turned out to be an absolutely minute juvenile painted frogfish smaller than my baby fingernail. With my tank nearly empty, Kim gestured excitedly towards a seemingly barren patch. I was barely able to discern the protruding eyes of a wonderpus before it vanished in the sand.
Part of the Atlantis sanctuary, San Miguel consists of a wide sandy slope descending to an artificial reef at 20m. An assembly of car tires proved irresistible to ornate and robust ghost pipefish, thorny seahorses, mantis shrimp and nudibranchs galore. An unfamiliar orange specimen creeping across the adjacent sand immediately caught my eye and I fired off a number of photos. Back home, I sent an image to nudibranch guru Neville Coleman, who informed me it was a species of gymnodoris he's never seen before and was most likely an undescribed species!
Or next stop was Siquior, a two-hour cruise southeast of Negros. Originally christened Isla Del Fuegos by the Spanish due its profusion of fireflies, the island is notorious throughout the country as abode of the mangkukulam, healers and sorcerers who treat ailments and cast malevolent spells. The real magic, however, lay beneath the waves!
At the island's western tip, Lighthouse proved to be a prime venue for macro. A descent along the gentle sloping wall revealed a wealth of photo subjects amongst the hard and soft corals. Body and legs adorned with flowing red tresses, an orangutan crab posed compliantly atop the furrowed spheres of a bubble coral while a nearby mushroom coral revealed a rotund red periclimenes kororensis commensal shrimps.
A sunset dive at Coco Grove revealed a different cast of characters. Anemone-clad hermit crabs scuttled the reef bed with scores of decorator crabs and squat shrimps. With a rippling crimson sponge attached to its rear carapace, a football-sized sponge crab looked anything but inconspicuous as it trundled amongst the coral as they went about their nocturnal business.
The following morning, a pre-breakfast dive at Paliton Wall revealed sheer walls rife with towering barrel sponges. Fortunately, I had opted for macro and the residents obliged admirably. A blue ribbon eel gaped spasmodically from its burrow, while was a pair of huge Minor's Notodoris nudibranchs perched on a nearby ledge. Garbed in vivid yellow, it's easy to see how they earn their nickname " banana slug."
Situated some 8km southwest of Alona Beach, Balicasag is Bohol's most celebrated marine sanctuary. Encircled by a gleaming white beach, the island is completely surrounded by pristine reefs rife with both hard and soft corals. Sanctuary was especially imposing, with coral–encrusted walls plummeting to the depths below. Below 20m were some truly massive gorgonians well over 2m across. Ascending the wall, Kim gestured excitedly above me. Dramatically silhouetted by the mid-day sun, a shimmering cyclone of big-eye trevalley swirled scant metres away. With amazing visibility and virtually no current, my flash card quickly reached the bursting point!
Perforated with nooks and crannies, Cathedral's sheer walls provide refuge for morays, soldierfish, lionfish and copper sweepers. Harlequin sweetlips added to the spectacle along with longfin bannerfish, pyramid butterflyfish and some large (but happily non-aggressive) titan triggerfish. Out in the blue, tuna and mackerel patrolled the drop off along with rainbow runners and blue-fin trevally.
Positioned off Bohol's west coast facing Cebu, Cabilao's somewhat innocuous appearance belies its wealth of undersea attractions. Arriving in the late afternoon, everyone else was dived out for the day, but Kim and I were game for one more. Gearing up, we clambered into the zodiac for a sunset dive at CrabCity. With crustaceans galore, the name was certainly apt. The highlight was Kim's discovery of a tiny red octopus concealed in a cluster of hard coral. Before we knew it, our initially planned dive of 50 minutes had turned into 80!
With superlative reefs and abundant critters, Cabilao presented the dive photographer's proverbial dilemma: wideangle or macro? Fortunately, two morning dives would ensure the opportunity for both. Shooting macro for the pre-breakfast dive at Paradise Wall, the visibility was crystal clear. Descending to 25m, anemones teemed with false clownfish, while a hodgepodge of banded pipefish, coral shrimpfish, nudibranchs and kept my shutter clicking happily.
At Lighthouse, acropora, lettuce, brain, and table corals proliferated the reef top, while deeper down, tubastrea corals played host to clouds of anthias. Leather corals were caked with dense aggregations of white sea cucumbers, giving the appearance that someone had run amuck with a gigantic tube of toothpaste.
Three hours after departing Cabilao, the towers of Mactan's resorts came into view. Our final dive site was Tambuli, a stone's throw from the tourist-laden shoreline. With the relentless jet skis and banana boats whizzing past, I was somewhat dubious as to what we would encounter. My concerns were soon laid to rest, as Tambuli proved to be macro heaven!
Over the ensuing hour, I spotted white-eyed morays, pipefish, sea cucumbers, a banded snake eel, flatworms and no less than six species of nudibranchs. While photographing a striking pair of geometric chromodoris, Kim rocketed in my direction, his slate bearing the message: " Over here is a really BIG one."Finning over for a look, I quickly discovered he wasn't kidding! However, the multi-appendaged monstrosity gliding across the sand was no nudibranch, but a gargantuan black-tailed sea hare. As I was having one final look around, I spied a photogenic pair of lizardfish posed atop a coral outcrop. One bore a red-smeared toothy grin that resembled a fishy version of the Joker!
Before I knew it, five superlative days of diving had come to a close. The level of service was extraordinary, with the attentive crew always ready with assistance and a smile. What really made the trip special were the small, personal touches. At the trip's conclusion, printouts detailing depths, dive times and observed species on each dive were handed to all the participants. Be it reefs or critters, there's something for just about everyone. For those with a limited time, the SY Philippine Siren delivers plenty of bang for the buck.
RELATED CONTENT
Be the first to add a comment to this article.
Newsletter
Travel with us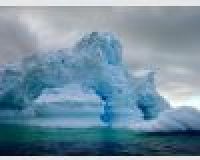 Antarctica
Plan Your Adventure >
Featured Photographer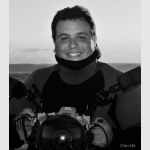 Daniel Botelho
Expert Photographer
Daniel was born at Rio de Janeiro,few steps from Copacabana Beach.Growing with the sea and with the rainforest around, he found in the wildlife photography a mission and work.Photojournalist,he is always trying to go beyond of...