Travel
Photographing Captive Tuna In Port Lincoln, Australia
April 20, 2010 @ 09:59 AM (EST)
By Cal Mero
The best place to photograph blue fin tuna in Australia (if not the world) is Port Lincoln, South Australia. Port Lincoln is a quick 1 hr flight from Adelaide. The tour operator is
Adventure Bay Charters
which offers snorkeling trips for $65.00
There are very few places in the world where you can photograph blue fin tuna since they are fast (43 mph) and elusive animals.
The Tuna that you see with Adventure Bay Charters are captive and contained within a commercial tuna farm which is arguably the only way you can get up close and personal with these large and fast fish (without spending a fortune!)
I set out to photograph the tuna using my nikon d80 in an Ikelite housing with 2 ds - 165 strobes and a 10-17mm Tokina lens behind an 8' dome port. I used the 10-17mm as it has great close focusing abilities and I expected the tuna to be in close to the camera. Before leaving, I planned some shots in my mind that I wanted to take including showing the tuna against
sunball
, some up close face shots and some behavioral shots.
Unfortunately, the day I arrived (this always seem to be the case with me) was the day they had the worst viz in a month. The viz was down to around 1-2m and it was dirty water that was filled with visible particulates. However, after speaking to the hosts and locals I learned that the vis is usually a good 20m+ of blue water.
After a few shots in the water I quickly realized that I wasn't going to be able to use my strobes to produce any publishable images. I tried various strobe techniques to minimize backscatter such as the edge lighting technique whereby the strobe is aimed so that just the edge of the beam of light illuminates your subject and not the water in between, but even these techniques were causing a snowstorm on my LCD. Therefore, I opted to use
natural light
instead.
I set the camera to shutter speed priority at 1/250th to freeze the action but still allow me to alternate rapidly between shooting into the sun and shooting into the deep. The tuna were lighting fast so shutter speed priority was definetly the best choice as I was able to quickly alternate my angles without fear of blowing out / underexposing the shot.
The action came thick and fast as the tour hosts threw bait all around me to lure the tuna in for some close up action. The tour operators were top notch and definitely accommodating for the underwater photographer.
The tuna were so fast I must admit they gave me a bit of a fright at first. They would come within a few inches of my head to grab bait before veering off from the collision. These animals weighed around 50kg and were traveling at over 40mph so you can appreciate my concern!
The 10-17mm really excelled in this situation as it focuses quickly and has excellent depth of field. So even when the tuna came in to snatch the bait I was able to get some decent
CFWA
of the action.
I free dived down several times to capture the classic 'fish against a sunball' shot. The 10-17mm really excelled here as I was able to dive down 3-5m and shoot up. With the 10-17mm set to 10mm it gave the appearance that the shot was taken at a much greater depth (which is good because I can't freedive!).

I converted most of the images into black and white as there was very little color in them due to my use natural light rather than strobes. As I was shooting from below most of my images contrasted the highlights of the surface waters with the dark underside of the tuna.
I would not hesitate to return to Port Lincoln's Adventure Bay Charters to photograph the tuna again. It was a brilliant photo opportunity with some unique subjects. Unfortunately I had some bad conditions on the day I was there but regardless I came away with some images of an unusual subject.
RELATED CONTENT
Be the first to add a comment to this article.
Newsletter
Travel with us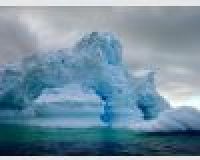 Antarctica
Plan Your Adventure >
Featured Photographer
Reinhold Jagow
Photographer
I like macro, but I prefer fisheye or wideangle. My intention is to show the beauty of the underwater landscape and it's a highlight for me to shoot a picture that tells a story that has a message in it.