Travel
Paradise Found: Diving Bangka Island with Coral Eye Resort
The rare Doto nudibranch at Batu Mandi—the first I've seen!

A very scenic hourlong minibus drive, followed by an equally scenic half-hour boat ride, bought us to our home for the week, Coral Eye Marine Outpost, located on Bangka Island, halfway between Bunaken National Marine Park and the Lembeh Strait, in North Sulawesi, Indonesia. Welcomed at the jetty by Caroline and Gabriele, the Belgium/Italian couple who have run Coral Eye for the last four years, we were shown to our beautiful villa, a short walk either along the golden beach fringing the resort or over purpose-built stone walkways, surrounded by landscaped gardens with jungle beyond.
Caroline explained Coral Eye had been built in 2009 by four young Italian marine biologists on Bangka Island in the heart of the Coral Triangle, situated between the Celebes and Molucca Seas. The original idea was to create a co-working outpost where universities and students could exchange ideas and develop their projects on tropical marine environments. After a dive center was built, Coral Eye opened its doors to tourism as an alternative to mix science with passion and the love for the sea.

Bangka's incredibly healthy reefs are covered in coral and sponge growth

Designed as a unique environment favoring socialization and communication between guests united by a common passion for the sea, the main living area has a huge central sunken table seating 12–16 people, and open rooms to the sides, with more large tables. Bedrooms are off the galleried walkway above the sunken table, with big, comfortable sofas in several areas on both floors, and several hammocks strung from the ceiling—the resort invokes a sense of relaxation. There is also a well-stocked library with many marine biology and fish ID books.
In 2022, the world-renowned and award-winning Siladen Resort & Spa, in Bunaken National Marine Park, joined Coral Eye to form a new partnership. While keeping the original community spirit and character, the resort has been elevated to a new level of comfort, upgrading the existing six rooms and adding a touch of luxury with seven new villas.

Coral Eye's beautiful brand new villas, built after their partnership with Siladen Resort and Spa

The air-conditioned and well-equipped camera room at Coral Eye has everything underwater photographers need

As we explored the small resort, which accommodates a maximum of 40 guests, we felt the tension of our travels and busy lives melt away. Walking along the beach, we could see a ball of catfish in the shallows and schools of small fish jumping from the water being chased by unseen larger fish. The clear turquoise water gave way to a darker area of reef a short distance from the shore. As the tide receded, the reef became visible above the water level, shades of green, purple and blue peeping from the water, showing us a healthy hard coral reef below the surface.
Gabriele had explained the reef was an excellent shore dive, which we could do anytime we liked as a guided dive. There are often currents around the island, so the dive guide would help to keep us safe. Grabbing our masks, fins and snorkels, we headed to the end of the jetty to take a look for ourselves.

A large spotted snake eel peeking out of the dark sand at Batu Mandi muck diving site

The pier legs were teeming with life, and a couple of anemonefish started pecking at my fins while I waited for my partner, Mateusz, to enter the water. They had built their home in an anemone just under the last steps and were warning us not to come too close! Swimming over the reef against the slight current, it was such a pleasure to cool down after our long travels, and immerse ourselves in the beauty below. Butterflyfish, Moorish idols, wrasses and bright yellow trumpetfish escorted us as we moved over the huge variety of hard and soft corals. As we turned to return to the jetty, a large school of batfish hung around us, reaching from the bottom up to the surface. Stunning! We couldn't wait to go diving the next morning.
As the sun set, we viewed a huge ball of red sinking quickly below the horizon, and then went to get ready for dinner. Their talented Indonesian chefs prepared a delicious meal (you order the main protein at lunchtime), accompanied by various side dishes. Caroline explained their conservation philosophy, not only with respect to the island and its waters, but also in terms of reducing waste. They try to cook just what is needed so there isn't much left over. With so much excess in the world, this was very refreshing!

Three of the 20-odd batfish schooling at Coral Eye's house reef

A rare and unusual Costasiella usagi nudibranch found on an algae leaf with many more common "Shawn the Sheep" nudibranchs

After a good night's sleep, we awoke naturally as the sun rose, looking out from our very comfortable bed to the gardens and sea beyond. We quickly went from our room to the dedicated air-conditioned camera room to finish setting up our gear, before having a tasty breakfast, which we had ordered the night before. We were going to have to watch ourselves, as everything was so delicious we would end up putting on some serious weight if we weren't careful!
The dive boat leaves at a very reasonable time of 8am. At the dive center, we were introduced to our dive guide for the week, Yok. With a ratio of just four divers to a guide, the concierge diving in small groups was a real luxury, but we were even luckier to have Yok to ourselves! There were two other groups of three divers and two dive guides joining us on the dives.
Our equipment had already been set up on the spacious and comfortable locally-built dive boat, one of four owned by the resort. Yok insisted on carrying our cameras the short walk along the jetty to the boat. After a boat briefing, we climbed the short ladder up to lay on the large sun mattresses attached to the roof of the boat and enjoyed the 20-minute ride to our first dive site, Sauhung 1, a group of small rocks sticking out from the surface close to Bangka Island.

A bubble anemone shrimp hiding among the globes of an anemone: Being mostly transparent, they are difficult to spot, let alone photograph

Yok took us straight down to around 70 feet to a small bommie where he quickly found two Severn's pygmy seahorses. Close by, I found a colorful Flabellina nudibranch. After a few shots of the Severn's—keeping in mind to try to compose the image and not shoot lots of shots to stress the animal—we moved slightly deeper to a big purple gorgonian sea fan with no fewer than eight pink Bargibanti pygmy seahorses—not bad for the first 10 minutes of our first dive at Coral Eye! The dive continued to produce many different nudibranchs, shrimps, anemonefish and other critters. Wow! What a dive!
Our second dive, called Tanjung Usi 1, was along a cliff edge surrounding a bay. Many more critters abounded, with xeno crabs on many of the whip corals, more and different nudibranchs, a bright pink candy crab, and bubble anemone shrimps. My dive buddy, Mateusz, even found an anemonefish with a parasitic tongue. We had chosen to shoot macro for our first dives, but for both dives sites, we could happily return with our wide-angle lenses.
The next day was more of the same at Batu Tiga and Busa Bora Kampung, with pygmy frogfish, decorator crabs, four different pipehorses, one unusual vibrant purple, skeleton shrimp, and a robust ghost pipefish.

One of two Severn's pygmy seahorses my eagle-eyed dive guide, Yok, found at the Sahaung 1 dive site

One of countless anemonefish found on the reefs around Coral Eye

On day three, we returned to Sauhung 1 again, this time with our wide-angle lenses. Focusing more on the landscape of the dive, we realized how healthy and colorful the reef was, with a kaleidoscope of soft corals and teeming with fish life. Under a plate coral, Yok spotted a whitetip reef shark snoozing. Although the visibility wasn't great because of the windy conditions, giving the water a murky grayish/green tinge, it didn't detract from the beauty of the dive site. At the end of the dive, at around 25 feet, was a stepped section of rock, making for an interesting topography.
We had hoped to dive sister site Sauhung II, but the current was too strong. Currents flow through the islands and help to make the reef life so healthy, but they can sometimes be too strong for diving. Still, with so many dive sites to choose from, there were always great alternatives.
In a protected bay, we did our second dive at Busa Bora Timur. A gentle slope down from the beach to around 65 feet offered us lots of large bommies dotted in the sand and rubble. A current was picking up, so we just went with it, trusting the boat to pick us up at the end of the dive.
Mateusz called me over: A cuttlefish was hiding in plain sight above a coral rock, changing colors slightly as we approached, but staying in position. Shortly afterwards, Yok shook his shaker: He had found a huge cuttlefish the size of a large watermelon! Again, changing colors a little but staying where he was, he allowed us very close to take photos. As we ascended, with the sun shining down through the water, the plating hard coral reef was stunning.

This curious watermelon-sized cuttlefish at Basa Bora Tampir allowed me to get close enough for a close-focus wide-angle shot, controlling the sunrays

We had asked if we could dive the jetty on the house reef at Coral Eye, having snorkeled it the day before and been astounded by the amount of life under it. Unfortunately, the tide, which rises and falls by around 10–15 feet, was too shallow that afternoon, so Yok took us to another jetty called Pearl Farm, around 15 minutes away by boat. A derelict building sat atop the jetty, where some young boys looked down at us while we back-rolled into the water. The concrete pier legs were encrusted with soft corals and sea fans, which many fish used for protection.
The following day, we planned to do just one dive and then visit Tangkoko National Park, famous for sightings of the world's smallest primate, the tarsier, as well as the bear cuscus. After snorkeling the house reef again, we asked to dive there as the tide was favorable. Under the pier was beautiful, with hard and soft corals, anemones and sea fans. There was a slight current, but not too much. We dove to around 40 feet, following the shoreline, finding some artificial reef structures and lots of coral bommies. A huge school of young barracudas swirled around us, and a group of around 15 batfish hovered over the structures.
We had hoped to do another couple of wide-angle dives the next day, but the wind was very strong overnight and in the morning, causing white caps and some rough seas. The dive center managers decided to err on the side of caution and send us over to dive the main island, which is more for muck diving.

The pier leg at Pearl Farm jetty encrusted with colorful sponges and sea fans

We were told the weather patterns had been unusual this year, with September normally being wind free and very calm. Not only did we have wind, but it was also very dry, when they had expected to get short rain showers during the month. The gardens at Coral Eye were landscaped when the new villas were built, but they were worried the new plants may die if the rains didn't start soon. To conserve water, they were collecting the runoff from the air-conditioning units to use to fill the rinse tanks and water the garden a little.
As it turned out, we had two amazing macro dives on sandy slopes dropping to 65 feet. I was the first in the water for the first dive at Batu Mandi. Gasping as I surfaced from my back-roll entry, I exclaimed the water was freezing. It was actually a cool 79°F, but felt so much colder than the 83°F we had been diving in. Throughout the year, the water temperatures normally range from 81–86°F. We found many different nudibranchs, tiny crabs and shrimps, two mantis shrimps, and three Doto nudibranchs—one with eggs, which was a first sighting for me.
The second dive at Efrete was very similar, but there was a wall from 55 feet to the surface. We started on the sandy slope, spotting more shrimps and crabs. Yok found the cutest and tiniest fingered dragonet, then ascended for the second half of the dive along the wall. In a sea fan, we spotted two pink Bargibanti pygmy seahorses, and many more nudibranchs on the wall among the sponges and corals.

This pink Bargibanti pygmy seahorse was one of eight in a large pink sea fan found at Sahaung 1

Waking on our penultimate morning, the sea was flat calm and the sun shining. After speaking with the dive center managers, we had decided to go to an area of mangroves close to the resort to find more macro subjects. It was a perfect day for wide angle, but we were traveling to stay at Siladen Resort by boat the following day, with dives along the way at Bunaken National Marine Park, famed for its stunning walls and amazing visibility. Coral Eye has a perfect central location, so you can combine with a stay at Siladen Resort, as we did, or if you stay only at Coral Eye, you can do a three-dive day trip to Bunaken and/or Lembeh Strait.
Almost saving the best for last, our first dive was dictated by the tide. Mangroves can only be dived at high tide when there is enough water to swim from the outside of the mangroves into the interior. The silty earth and tree roots are home to so many different types of nudibranch and flatworm. I found a small algae leaf which didn't just have one "Shaun the Sheep" nudibranch on it, but a veritable village of them, of all sizes and tones of green! Spending a whole hour in seven feet of water in a very atmospheric and unusual realm was almost surreal and a must for any macro photographer—as long as their buoyancy is good!

My dive guide, Yok, found this pale peach frogfish resting on the sand at the Sipi dive site

Our final dive, Sipi, gives the Lembeh Strait a run for its money. With a gray/black sand slope dropping off into the depths, we slowly zig-zagged down to 70 feet, coming across all manner of weird and wonderful critters, including a beautiful little hairy frogfish, fingered dragonets, whole families of skeleton shrimps, and more Shaun the Sheep nudibranchs as well as a rarer type of Costasiella usagi nudibranch.
Although our dives at Coral Eye were now finished, we still had two dives left with Yok during our private boat transfer to Siladen Resort, where we would spend the next five days. On our last evening at Coral Eye, as we sat on a beach chair with a drink in hand watching the stunning sunset over the sea, the sun dropping between islands, we reflected on what a special place this is—a little secret slice of paradise found.

There were numerous pink-tipped Chromodoris lochi nudibranchs at different dive sites around Bangka Island. With bright contrasting colors, these photogenic sea slugs are easy to spot

---

Cayman-based Lisa Collins has been diving for three decades and has taught underwater photography for half that time. To see more of her work, visit her website, www.capturecayman.com.
RELATED CONTENT
Be the first to add a comment to this article.
Newsletter
Travel with us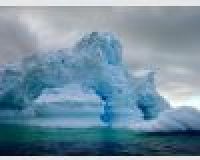 Antarctica
Plan Your Adventure >
Featured Photographer
Ron Steven
Expert Photographer
Rogest (Ron G Steven) Rogest\'s work has been in articles and portfolios and featured on the front covers of publication all over the world, he is an author (A fish In My Heart). An ardent supporter of the environment, Ron...