Travel
Off the Map in Yap
Editor's Note: This article originally appeared in print form, in Scuba Diver AustralAsia (Issue 7/2013), the sister magazine of Scuba Diver Through The Lens.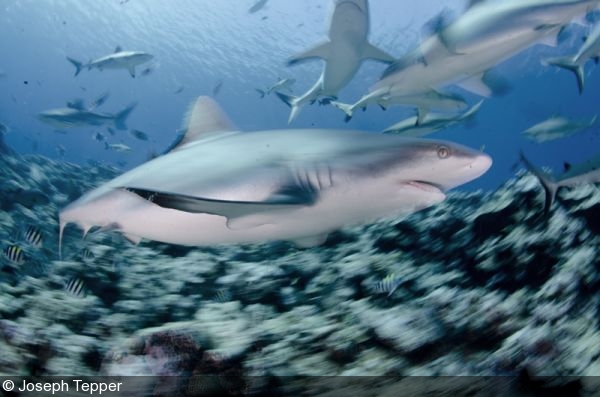 Yap's Vertigo dive is a rush of shark action that will have any photographer's head spinning

Star charts and a hollowed out tree trunk are all the master navigators of Yap needed to traverse the waters of Micronesia.
Even today, the men's house adjacent to the main harbor is packed from sunrise to sunset with sounds of the tap-tapping of soft wood singing through the thick humid air in anticipation of the upcoming canoe race. Talk in the men's house, when not focused on the latest rumblings of race gossip, centers on local sightings of the sea. Men trade big fish stories and spar over breathold times for the traditional practice of free-diving fishing.
Only a few pieces of large stone money away, the Yap Pacific Dive Center is a modern-day men's house—with a few aluminum tanks substituted for hollow reeds used to free dive and a V-hull twin engine boat for an outrigger. The big fish stories, however, have not changed. Loading buckets of fresh chum into one of our modern canoes, Yap Pacific Dive co-owner Dieter Kudler continues the big fish tradition, boasting about the 30-plus eight-foot gray reef and blacktip sharks waiting for us at Yap's new star site, Vertigo.

Up to 30 gray reef, blacktip, and whitetip sharks surround photographers at Yap's new star site

The speck of green in a world of blue that is Yap (Wa'ab) has emerged in recent years as a top off-the-beaten-path destination for divers—famed for its larger-than-life stone money and equally large manta rays, which flock through by the dozens. It's common now for travelers to the long-established diving mecca of Palau to board the 30-minute puddle-jump between the islands for a couple of days of mantas and Micronesian culture. But there's much more to this island than stone money banks and manta cleaning stations—and a stopover for a mere day or two isn't nearly enough.
To really experience all the "big fish stories" and culture oozing from every beet-red spittle of betel nut, you'll need abandon the guide book, and go off the map in Yap.

A diver hovers over a giant anemone—common in Yap's marine-biodiverse waters

Vertigo's Dizzying Shark Action
Dieter sticks to his big fish story as the dive boat peels out of the harbor, the wake rocking local canoers in tow. For a destination that's been established as a hotspot for massive manta rays, it's not the big birds that have the Austrian-born divemaster—or the rest of dive boat—giddy with anticipation. It's the three dozen gray fins cutting the surface above the island's barrier reef.
It's a sight that's only going to continue to become more common in the waters of this small Micronesian state. Happily, just weeks earlier, the Yap's senate voted to ban the fishing, sale, trade and possession of sharks within its waters. For a diver, there's no better way to celebrate than donning a tank, hugging your camera rig and back rolling in with a shiver of sharks. And that's exactly what we do.

The photography experience doesn't end when the dive does. Sharks stick around at the surface for a great split-shot opportunity

Knees planted on a patch of sand in-between rows of pristine coral, the namesake of Vertigo hits me—the dozens of sturdy, eight-foot gray reefs and blacktips bumping into my camera and circling the bait bucket is enough to make anyone feel a little dizzy. The sheer volume of sharks and the remoteness of the site make Vertigo far from your average dive. Photographers will appreciate the extreme clarity of the water, where the clouds are often visable even 50 feet below the surface.
After more than 200 frames on my camera, and with my air running low, it's time for me to stop having my fun and let the sharks have some. Dieter dips and ducks between some small whitetips to unhinge the bait door. There's nothing to do but turn off the camera and watch the show, as a shoal of sharks converges on one spot, wrestling for a tuna head or two.

Getting underneath this shark and turning off my strobes allowed me to capture this silhouette

Caves, Tunnels and Walls
Yap's mantas and sharks may have put the island on the map for divers, but it takes more than just a couple dives to work your way through the winding labyrinthine underwater tunnels, which open out into cascading coral reef walls.
At Lionfish Wall, we kick our way through the pews of rock piles inside a massive cathedral-like underwater cave. Light from the surface streams in freely through openings between immense boulders, creating dots of shimmering spotlights along the sandy bottom. After 10 minutes of winding through series of caves, there's finally light at the end of the tunnel—a 20-foot tall mouth frames the perfect patch of blue open ocean.

Divers explore Yap's tunnels, which open out onto dramatic reefscapes

On the outside of the tunnel, plain rocks turn into pristine coral heads—bushels of brain coral, car-sized table coral and soft coral plaster the gently slope, which eventually slips several thousand feet into the middle of the Pacific. Located on the southwest tip of Yap's fringe reef, Lionfish Wall marks the starting line for many of the best big animal and coral sites along the island's western rim—a garden of cabbage leather coral grows at Cabbage Patch, Big Bend brings curious turtles eye to eye with divers, and pelagic mantas pass by lethargically off of Spanish Wall.

Huge coral formations plaster the drop-off walls on Yap's east reefs

Balancing the right amount of strobe and natural light adds a pop of color to the baitfish while creating a pleasant blue water negative space

Silhouette images can be simple, but powerful: A diver shines his light into a yawning tunnel

Yap's Small Stuff
In Yap, the real nightlife scene is under the waves. The sharks bumping into my face just that morning seem a world away as I strain my eyes through the dark, dusk water for just a flash of color. We're on the hunt for one of the most sought-after fish behaviors—the courting and kiss of mandarinfish.

Sealed with a kiss—timing and patience are the keys to nailing this much-desired behavior shot

The mandarinfish dance is only the beginning of Yap's macro life—the reefs are crawling with rare crustaceans, a plethora of nudibranchs, and crocodilefish. It's just hard to really appreciate the stunning stripes of a Chromodoris nudi resting on the rubble when there are dozens of sharks flying above.

Yap's calm conditions and plethora of macro subjects make it a great destination to practice creative techniques, like bokeh

Bokeh is achieved using open apertures to create a pleasing blur effect

Men's Houses, Stone Money and Fighter Planes
He dishes on his favorite cowboy flicks, boasts about his homemade cooking, and pines for a hamburger. He's an all-American by all counts, but Francis Tamang hails not from the US—he's the Chief of Yap's Dechimer Village, a small town on the outskirts of Yap's capital, Colonia.

You'd be hard-pressed to find a nicer chief in all of Yap

Francis Tamang shows me inside his men's house, where males of the village gather to trade big fish stories and chew on betel nut, a mild narcotic consisting rolled up in a mint leaf and seasoned with lime powder. It's a true honor for an outsider to step into the men's house, and I snap away with my camera at the chief as he talks about building the house from scratch.
It's the end of the day that's brought me to see everything from World War II relics to four-ton rai stones. It's mind-boggling to think that the immense, donut-shaped stone money I see through my camera's lens date back nearly two millennia, when Yapese used canoes to transport them all the way from Palau. But bigger isn't always better—some of the most prized stones achieved value based on how many people died during its transport.

Yap's jungles are littered with World War II relics and plane wrecks, making for some great topside photography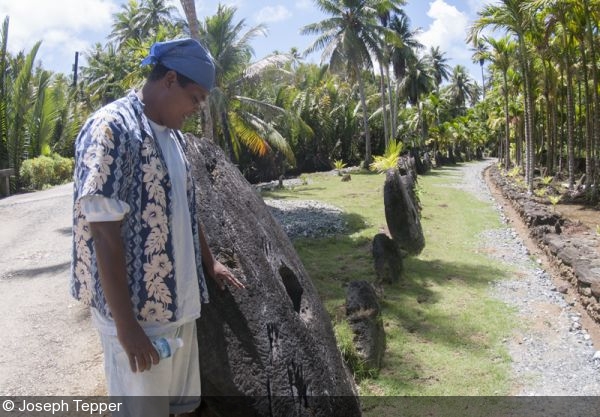 A trip to Yap isn't complete without seeing some stone money

The Island with the Wrong Name
The destination known as Yap began with a simple misunderstanding. When European explorers anchored off the shores of Wa'ab—the local name for the island—a party of local warriors in canoes greeted guests. Boarding the canoes, the captain of the foreign ship pointed to the shore and asked for the name of the island. Instead, the local chief thought he was pointing to one of the canoe's paddles, and responded with the local word yap—the word for "oar".
There is still a misunderstanding about "Canoe Oar" island among divers—that this speck in the Pacific is only about manta rays. While the dozens of mantas that circle the island certainly put Yap on the map, you have to go off the map to appreciate the true richness of the island's underwater and cultural realms.


Who To Dive With:
DPG dove with Yap Pacific Dive Resort
Where To Stay:
Yap Pacific Dive Resort has been nominated for best hotel in Micronesia since 2005, winning gold in 2012 and 2013—and for good reason. The hotel features 22 spacious rooms overlooking the resort's tropical gardens and the bay, a bar and restaurant, and even a freshwater pool to wipe the day's salty water away.
When To Go:
Diving in Yap is year round, although the best time for diving with and photographing the island's famed manta population is from November until May. Manta encounters are still frequent the rest of the year—along with all the sharky, wide-angle and macro goodness you've seen in this article.
RELATED CONTENT
Be the first to add a comment to this article.
Newsletter
Travel with us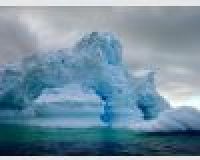 Antarctica
Plan Your Adventure >
Featured Photographer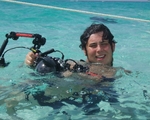 Joseph Tepper
Expert Photographer
I started diving at the age of ten and since that time have wanted to become a better photographer whether using a disposable Kodak waterproof (you know the blue ones) or my D300s. Last summer I received my dive-master in Grand...