Travel
Naturally Alor: Discovering Indonesia's Far-flung Gem
Giant sponges sitting on top of an overhang

Straddling the straits between the Banda and Suva Seas sits a remote island nestled within a verdant mountainous landscape of dormant volcanoes. We were here at the start of the dry season but cool breezes and overcast skies were lingering. Looking out over the view of peaks shrouded in cloud, you could be forgiven for thinking you were on the waterways of some European lake. Villages dotted the shorelines as if hanging on for dear life to the steep slopes, and nestled above, the spires of churches stood proud. But getting closer to the shorelines revealed some of the churches to be mosques, with the sound of Ramadan prayer.
This is a surreal landscape and underwater is just as rich. The reefs and shoals of these waterways are swept constantly by currents not just exchanging between the two vast bodies of water but also by massive upwellings from the deep, bringing cold, clear water up over the reefs from the dark benthos below. The cooler temperatures of the upwellings act like a life support system for the reefs during these years of ocean warming. While many corals around the region are being stressed by warm water, on these reefs you'll struggle to find corals that aren't abundantly healthy.

Reefs literally teeming with life
Natural Charms
Lauren and Max, the owners of Alami Alor Dive Resort, spent several years working in the dive industry in the Caribbean before deciding to move to Indonesia. They began running operations and teaching diving out of Lombok, and in their free time explored far and wide, looking for the most pristine and off-the-beaten-path destinations they could find. Their first dive in Alor had them hooked, with reefs so healthy and rich in life that their first dive on "The Great Wall of Pantar" was the catalyst for their dream to open a boutique dive resort—not a place for huge numbers of people, nor to teach diving, but simply a small resort where they could welcome experienced divers and photographers as their personal guests and simply take them diving on the best reefs they had discovered.
Employing locals for construction, they created everything completely from scratch, opening to guests in 2015. Today, the resort caters for 12 guests with 20 Indonesian staff, and boasts its own dock, dive equipment room, air-conditioned camera room, rinse area, lounge/dining longhouse, and six air-conditioned bungalows, all with a style of "local flair meets 21st-century luxury chic."

One of the Alami Alor Resort's six bungalows

The name Alami means "natural" or "naturally" in Bahasa Indonesian. Tastefully done, the resort blends with the local environment and is intimate enough that you still get the feeling that you are Lauren and Max's guests. The resort has one large dive boat for eight divers plus a smaller version for another four. Groups are kept to around four people per guide and dive sites are generally within a half-hour boat ride.

Anemones Everywhere
My first dive quickly became my favourite. "Clown Valley" is a gradual reef slope thick with elephant ear sponge intermixed among hard and soft corals, and with every spare inch of ground—and sometimes even the corals themselves—blanketed with anemones. And they're not all the same type of anemone; many different varieties all seem to compete for space here. A site famous for its cold water upwellings that bring clear water where anthias and fairy basslets rise and fall above the slope with schooling fish soaring overhead—it is almost a visual overload.
Photographically, reef slopes can be the hardest of wide-angle subjects to do justice to. Looking straight down, it was a carpet of life but shooting up the slope to give depth to the shot left me so wanting that I could go back to this site again and again, just to try and find the perfect location and angle to get it just right. Not only that, while this site had me grinning from ear to ear, I was told they have other anemone-blanketed sites even better than this.

A downwards view of "Clown Valley": You lose count of the anemones and they seem to go on forever

Looking up-slope at "Clown Valley" doesn't quite do it justice
Walls and Overhangs
Drift dives along perpendicular walls and overhangs also abound in the region, and again the sheer density of life was impressive. On a particular wall called "The Arch," the rich and colorful sedentary life made for dramatic vertical compositions. Shooting with either a wide-angle rectilinear lens or careful composition with a fisheye gave great results, using fill flash to light the wall growth and exposing for the blue background as the divers drifted along the wall.
Other walls featured overhangs dripping with soft corals hanging down towards the depths, while anthias and basslets flittered above them in the sunlight. It was also common to see traditional woven cane fish traps that had been lowered onto the reef, which also made for superb wide-angle photographic subjects.

The lush life on the wall at "The Arch"

Towards the end of our dive at "The Great Wall of Pantar," the wall eased off into a coral-encrusted slope, and as we approached, dozens of butterflyfish and wrasse began feeding frenzies on some of the exposed bare rocks. It was wonderful to witness, but close inspection revealed that the rocks were covered in egg clusters belonging to sergeant majors. Those that had been guarding their eggs had dispersed on our approach, and the other fish quickly made the most of the opportunity.
As soon as we realized, we backed away from the reef and the sergeant majors quickly came down to defend their eggs once more. It was a good lesson on how, as divers, we need to be aware that our mere presence can affect marine life. It's not just about not touching the reef, but being aware of the environment around you.

Once we backed off, the sergeant majors returned to defend their eggs
Magnificent Muck
Sandy coral slopes, black lava sand, well-established pylon growth under piers, and warm water volcanic springs—these are all part of the muck-diving experience in Alor. Sites like the refueling dock at "Pertimina Pier," "Nudi Beach" and "Hot Rocks," and others, all feature black volcanic sands where, before you know it, an hour has passed while you've been feasting your eyes—and your macro lens. Watch as mantis shrimp race about, seahorses hide among the growth, warty and clown frogfish impersonate statues, nudibranchs cruise around the sands and pylons, and harlequin shrimp guard a sea star until they're ready to saw off its appendages!

A pair of harlequin shrimp guarding their sea star

A squat lobster takes a nudibranch for a spin

Another black sand site, "Black Rhino," is well known for its Rhinopias. On one single dive, we found four different colorations of weedy scorpionfish and a purple paddle-flap scorpionfish, along with many nudibranchs, dragonets, sea wasps and frogfish. These are all perfect sites for macro photography, though "Black Rhino" is also an excellent choice for fisheye, as in most cases, the scorpionfish were posed perfectly for close focus wide angle.
Then there is the subject most divers miss: The mooring lines for the traditional fishing boats have been down so long that the coral and sponge growth hanging from many of them is nothing short of an incredible underwater bouquet just waiting to be photographed.

Two warty frogfish just hanging out

A weedy scorpionfish at "Black Rhino"

A sponge and coral bouquet at "Black Rhino"
The House Reef
Just a step entry off the Alami Alor dock is the house reef. We did two dives and hardly ventured beyond the reef slope in front of and around the pier. At 18 meters, down the slope, is an incredible cleaning station, home to banded coral shrimp (with eggs), dozens of hinge-beak shrimp that will clean your nails (or your face) if you get too close for too long when taking a shot, and red-backed cleaner shrimp waving their white mandibles around until an anthia no bigger than the shrimp itself swims down and stops patiently so it can be cleaned. Two leaf scorpionfish also sit right on the station—I'm not sure if they get cleaned or just wait for an unsuspecting fish to get too close.
Further up-slope, mandarinfish hop among the coral waiting till "getting jiggy with it" time, just before dusk, and different varieties of pipefish are just about everywhere you look. Many resort guests did the house reef as their fourth dive of the day, and some even skipped a boat dive because they found the house reef so good.

Banded coral shrimp with eggs

A red-backed cleaner shrimp tends to an anthia

Alor is already building quite a reputation as part of Indonesia's "Forgotten Islands." Many divers do Alor purely for the macro, and indeed the black sand dives were perfect for this, but for me it was all about the wonderful wide-angle opportunities offered by the reefs. There were several guests at the resort staying two or three weeks, and I can now appreciate why: You could never stop finding new and wonderful subjects here, both wide and macro. Personally, I can't wait to come back and see more of what Alor has to offer. Besides, I need to perfect that wide-angle shot at "Clown Valley"—I think it has just become one of my "unicorn" shots to master.

A traditional fish trap sits over the precipice
Planning Your Trip to Alor
How to Get There: Getting to Alor is as simple as two flights from Bali, first to Kupang (West Timor), then on to Alor. It can all be done in a day, but seasoned Indonesia travelers will choose to stay an extra night in Bali or Kupang before and after their international flights.
Who to Dive With: There are several ways to dive Alor. We opted to dive with Alami Alor Dive Resort and were delighted with the level of service, accommodation, and cuisine. Liveaboards like the Arenui and WAOW also visit the area.
When to Go: The season for diving Alor is April through November, with Alami Alor Resort closing for the wet season from December through March.
Diving: Alor's waters are suited to experienced divers who are comfortable with strong, unpredictable currents as well as highly variable water temperatures. When doing a lot of diving, it's a good idea to overdo your thermal protection, and with the cold upwellings to contend with, a 5mm wetsuit is the recommended minimum.

Walls thick with life
RELATED CONTENT
Be the first to add a comment to this article.
Newsletter
Travel with us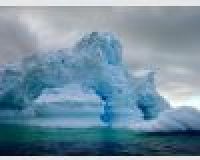 Antarctica
Plan Your Adventure >
Featured Photographer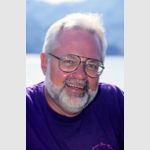 Larry Tackett
Expert Photographer
Larry is a professional photographer and videographer who specializes in marine subjects and is particularly interested in depicting uniqueness and behavior in his imagery. His photographs and articles have been widely...