Travel
My Macro Quest: Dumaguete, Philippines

I was on a quest of epic proportions to shoot some of the ocean's smallest, weirdest, and rarest critters. Along with my camera squire, I saddled up and headed off to two of the world's preeminent critter destinations: Dumaguete in the Philippines and Lembeh Strait in Indonesia. Atlantis Resort, in Dumaguete, lies squarely in the middle of the coral triangle, and features an abundance of exotic marine creatures along slopes of black sand and muck. Pinch me—it felt like I was dreaming the impossible dream.
Diving in Dumaguete
Dumaguete is a slightly lesser-known muck photography haven, bereft of hoards of divers, leaving the dive sites open for me and all my macro whims. The potential to photograph multitudes of marine species in Dumaguete is massive. Over the course of just one week I saw (and photographed) hundreds of nudibranchs, flamboyant cuttlefish, crinoid shrimp, bug-eyed shrimp, pipehorses, mantis shrimp, frogfish of numerous types, flying gurnards, and more. On one dive alone, we saw 10 seahorses.
Most dives are just a few minutes away from Atlantis Resort by boat and dive depths can be as deep as 100 feet (30 metres), with lots of life also occurring in the shallows. On several dives I saw some of my favorite critters while on safety stops including skeleton shrimp, cuttlefish, seamoths, and others.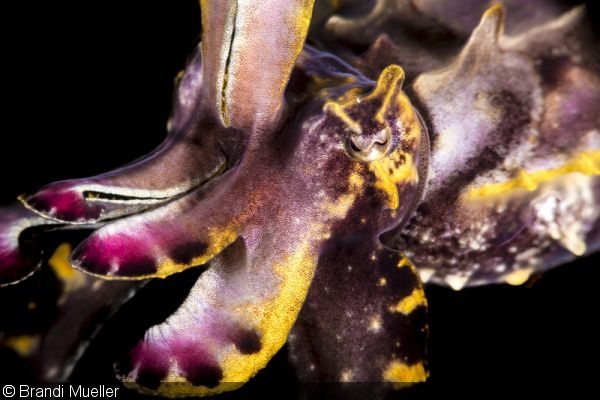 The flamboyant cuttlefish is just one of the critters frequently spotted in Dumaguete that is otherwise rare at most other destinations

Some of what has made Dumaguete such a great home for muck critters is because of artificial reefs created by a local university's marine biology programs. The first started in 1977, when marine biologists from Siliman University made an artificial "tire" reef of large tires leaning against each other. Currently, these are covered in coral and sponges and teeming with life. In one such tire reef, we found six frogfish, many yellow-banded pipefish swimming in and out of the insides of the tires, nudibranchs, and juvenile fish swarming all around.
Throughout the year, different critters are more abundant at certain times than others, and while I was in Dumaguete it must have been seahorse mating season. We witnessed tons of seahorses on many different dives, and lots of them were pregnant males. On one site my guide called me over to show me two seahorses in one spot. A few minutes later he signed there were three, and then, later in the dive there were five in one place! Oh, if only I were shooting wide angle to get all five in one shot….
Muck diving is what draws most to Dumaguete, but the diving isn't all muck. Different sites have small coral reefs and seagrass beds, and there are a few wrecks, but what they do all have in common is plenty of small marine creatures: Nudibranchs, snake eels, several species of octopus, shrimps, and crabs, are all commonplace.

The frequency of high-quality subjects, such as this frogfish, make it more likely to encounter and photograph desired behavior images. Yawn

Dinner time
Atlantis Resort Dumaguete
Atlantis Dive Resort is the perfect place to settle in for a macro diving quest. Comfortable air-conditioned rooms with balconies and hammocks are great for relaxing, and the resort feels like a private rainforest hideaway with lush vegetation surrounding the rooms.
At the oceanfront is Toko's Restaurant and Bar—the perfect place to watch the sunrise while sipping your morning coffee or listen to the waves while indulging in an after-diving cocktail. And the food is amazing. Three-course lunch and dinners with options of both Western and local dishes offer something for everyone. There is also a pool and—my favorite—a spa, where after diving you can find sheer bliss with a two-hour hot stone massage.

The facilities at Atlantis Resort in Dumaguete are top notch, making it easy to focus on your photography and enjoy all the amazing critters

The dive operation makes everything easy for divers. There are individual cubbyholes to store gear and a huge air-conditioned camera room to set up, store, and charge your kit. The dive staff takes care of all the heavy lifting, and underwater they are truly amazing as critter finders. There were times when my guide was pointing off into the distance and giving me the sign for seahorse and I would look and look, keep swimming and about 20 kick cycles later we'd come to it. He could spot them almost 50 feet away.
What's more, the guides know how to help even the most demanding underwater photographer check off every item on their wish list. For instance, one conversation went something like this: "Hey, have you seen that green sheep-like nudibranch here before?" My guide looked at me like I was a little crazy and said, "Sheep-like?" But on the next dive he showed me at least six of them including one with eggs. The Costasiella usagi nudibranch (as it's actually called) appears to be a tiny speck of dirt on a piece of sea grass—but with a macro lens and a diopter, I still think it looks like a sheep!

Thanks to the thorough dive guides I was able to photograph this "sheep-like" nudibranch

A stay at Atlantis Dumaguete will have you wanting to return as soon as possible or signing up for your next adventure at their sister resort in Puerto Galera or on their Azores Liveaboard, which takes divers to even more of the Philippines' top diving sites.
Macro Photography Gear for Dumaguete
Lens Choice: Most of my trip was spent with a 105mm lens and Subsee +10 adaptor. A 60mm is also useful to capture the slightly larger critters such as wonderpus, large frogfish, medium-size fish, and so on. The 60mm allows you to get closer to the animals, reducing backscatter that may be caused by the muck or other particles in the water, and the 105mm is good for animals that are shyer and won't let you get as close.

A longer focal length macro lens makes it easier to fill the frame with skittish subjects or those hiding in tight spaces, like this squat lobster in a crinoid

Accessories: Diopters are really fun for muck diving and can help capture super-macro shots of the really tiny critters or parts of animals, such as nudibranch rhinophores or the eye of a scorpionfish, by reducing the working distance from lens to subject. Another useful macro tool is a snoot. Snoots concentrate strobe light into a smaller beam helping to achieve black backgrounds or to get creative shots with lighting by only illuminating parts of the scene. It's a go-to tool for muck photography.

Combining a diopter with the selective light of a snoot really makes this colorful crab pop out of the frame

Don't Forget the Stick: A pointer stick is also vital to muck diving and can be used to help balance yourself either above sand or used to steady yourself on a rock. It can even be used to steady the camera as a makeshift tripod. Note: Pointer sticks should not be used to harass, harm, or actually poke any marine life or coral.
Photography Tips for Dumaguete, Philippines
Good Buoyancy: Having good buoyancy is key (so is your buddy's), otherwise your muck dive may turn into a sand storm. One misplaced kick can send sand flying everywhere, which reduces visibility and adds plenty of backscatter to photos.
Don't Skip the Night Dive: Just as many weird and wonderful critters come out at night and many are different than what you see during the day. Even at the house reef directly in front of Atlantis Resort, I found cuttlefish, nudibranchs, eels, stargazers, seamoths, and baby frogfish on night dives. I also spent a few nights doing fluorescence photography on the house reef and found an eel that lit up bright blue and green and gobies that were bright fluorescent red. Atlantis offers guided fluorescence night dives to those interested.

The shallow house reef is a great place to practice fluorescence photography. The resort also offers introductory courses on the subject

Slow Down: It is easy to be overwhelmed by so many amazing critters all around you and end up only taking one or two shots of each of the things you see. Usually, however, better photos come from those you spend quality time with while trying different techniques. With several boats going out for each dive, it was also easy for me to switch boats to go back to a specific location if there was something I wanted to see again with the mindset of trying something different with the same subject.

If you spend more time with each individual subject, you are more likely to have the opportunity to photograph interesting behavior, like this feeding cuttlefish
How Muck Diving Can Improve Your Photography
I find that nothing improves photography skills than a week of shooting macro while muck diving. There are abundant subjects, so bottom time isn't wasted looking for something to shoot. Many muck critters are stationary or close to it, which makes them great practice models. A lot of muck diving can be done in fairly shallow water, giving you plenty of bottom time to sit with one critter and try different settings.
If you are a newer photographer, conditions like this are perfect for learning and understanding apertures and shutter speeds. Spending a good portion of a dive with one subject while working your way through various settings and then going back to your room to review the photos can help you to observe how the photo changes with different settings. It can help make what you've heard about or read about make sense visually. This practice can be hard to do when shooting sharks or other fast-moving big stuff.

Muck diving lends itself to practicing creative techniques, like bokeh, or shallow depth of field

Muck diving is also great for playing with new toys. Have you always wanted to learn how to use a snoot? Find a nudibranch at the house reef in front of Atlantis Resort at 10 feet. You can spend hours there practicing and getting the hang of it.
Destinations like Dumaguete are so thick with subjects that it makes it possible to observe (and photograph) a variety of marine life behaviors. We can't see what a shark does all day. But with a little effort (and a lot of time underwater) a diver can sit with a muck critter and observe it for the entire day. What does it eat? When, where, and who cleans it? Sometimes you can see eggs, such as with anemonefish, who lay them next to their anemone, or cardinalfish, which brood their eggs in their mouths. Muck diving can also lead to observing courtship behaviors, mating, giving birth, and more. Getting to know your photo subject through courtship is a great way to get exciting behavioral photos that stand out.

Muck diving often produces more frequent chances to photograph behaviors like cleaning, mating and mouth-brooding eggs
Wide-Angle Underwater Photography in Dumaguete
If you are itching to put on a wide-angle lens, Dumaguete has wide-angle opportunities too. The best method is to take a three-dive day trip over to Apo Island (which Atlantis arranges on request). Here, there is clear water, abundant colorful soft corals, and the chance to see bigger marine life and schools of fish.
At many of the muck diving sites, there are also opportunities for close-focus wide-angle shots of larger critters such as giant frogfish, schools of catfish, and the occasional batfish and sweetlips. When comparing to other muck diving locations, Dumaguete seems to generally have better visibility, making wide-angle photography easier.

Don't leave the wide-angle lens at home: Schooling fish and close-focus wide-angle subjects offer a chance to take a break from macro (if you can pull yourself away from the critters)
Planning Your Trip to Dumaguete
When to Go: Diving occurs year round. Water temperatures are 80–85°F (27–29°C) from March to October and cool down to 72–78°F (23–25°C) between November and February. The rainy season is June–November and typhoon season is September–December.
How to Get There: Many international airlines fly into Manila, where Atlantis Resort staff will meet guests and help guide them to domestic flights. There are daily domestic flights from Manila on Cebu Pacific or Air Philippines, and Atlantis Resort's staff will greet and pick guests up from Dumaguete Airport. The resort is then about 30 minutes' drive away.
Where to Stay and Who to Dive With: Atlantis Dive Resort offers comfortable accommodations, excellent food, and a great on-site dive operations. There is a house reef that can be dived from shore and spacious boats take divers to nearby dive sites up to five times a day. Atlantis also offers day trips to dive Apo Island. There is an on-site photo room that is air-conditioned and has individual sections for photographers to set up, store, and charge camera equipment.
Entry Requirements: Citizens of most countries will be granted a free 30-day tourist visa upon arrival. Check with the Philippines embassy or consulate in your country before arrival to get the most up-to-date requirements.

RELATED CONTENT
Be the first to add a comment to this article.
Newsletter
Travel with us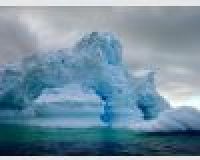 Antarctica
Plan Your Adventure >
Featured Photographer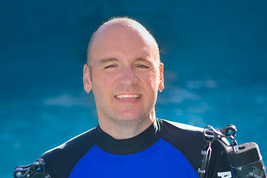 Alex Mustard
Expert Photographer
Alexander Mustard, 30 from the UK, has been an underwater photographer since he was nine years old, and is a total digital convert, currently shooting with a Nikon D2X in a Subal housing with Subtronic strobes. Alex's...