Travel
Dumaguete: A Muck Diving Macro Showcase
A yellow boxfish contrasts nicely with a blue water background in macro hotspot Dumaguete

The Philippines is one of the most famous dive destinations in the world, offering encounters with a variety of shark species, stunning coral reefs, and numerous world-class muck dives. If you are an underwater photographer in search of macro critters, Dumaguete in Negros Oriental is the place to be, and there is nowhere better to stay in the region than at the amazing Atmosphere Resort and Spa. I have spent many weeks on assignment and working with the team at Atmosphere in the past, and having had the chance to revisit some old image libraries recently, I decide to put together my favorite shots in my Dumaguete collection for this macro critter showcase.
The diving in the region is a mixture of coral reefs and black sand, with both habitats offering the chance to find iconic subjects that are high on every underwater photographer's wish list. The reefs are home to frogfishes, seahorses, sea snakes, and a variety of other tropical fish. Many of these creatures hide in soft coral or sponges that provide an excellent background to complement the subject, so try to make use of these additional colors and details to really make your images pop.
The true muck diving sites full of seagrass and rubble may not be as attractive on first impression, but this is where you will find many octopuses, flamboyant cuttlefish, and other exotic bottom dwellers. In this environment, getting as low as possible to the bottom and shooting upwards is a great way of isolating the subject and framing it against a nice blue water or black background for maximum impact.

A pair of harlequin shrimp feeding on the limb of a sea star

A common cuttlefish poses for the camera

Besides having a camera capable of capturing macro images, having a good dive guide is just as important. Many of the local guides have been diving these waters for years, and will quickly find you something interesting to shoot before leaving you to take photos while they explore the surrounding area for other critters. They are well accustomed to divers who are happy to spend an entire dive with one subject, but don't be surprised if they call you away from one critter to show you another one that is even rarer or in a better location.
Whatever type of dive you choose, you can be sure you will find numerous subjects to shoot on every single dive, and because all of the dive sites along the coast are easy to access and close to the resort, it is possible to dive four times every day and spend nearly half of your vacation underwater! Having visited other famous muck diving destinations in the Philippines and Indonesia, I would happily recommend diving in Dumaguete to even the most demanding underwater photographer, and consider it equally as productive as Anilao (Luzon, Philippines) or Lembeh (Sulawesi, Indonesia).
Sadly, like many other countries, the Philippines' borders have been closed for months and dive businesses are struggling due to a complete lack of tourism and income. What is certain is that the critters are still there waiting for us to return, and I, for one, can't wait to get back on a plane and add more macro images to my portfolio.

Anemone crabs are normally found hiding in the soft coral tentacles of their hosts

Flamboyant cuttelfish are one of the most colorful cephalapods in the sea

A diver looks on as a blue ring octopus hunts for food

A wunderpus octopus with a nice bokeh background

A thorny seahorse framed against a black background by using a fast shutter speed

Coleman shrimp live in fire urchins and are as colorful as their hosts

Tiger shrimp are elusive and difficult to find, but are well worth the effort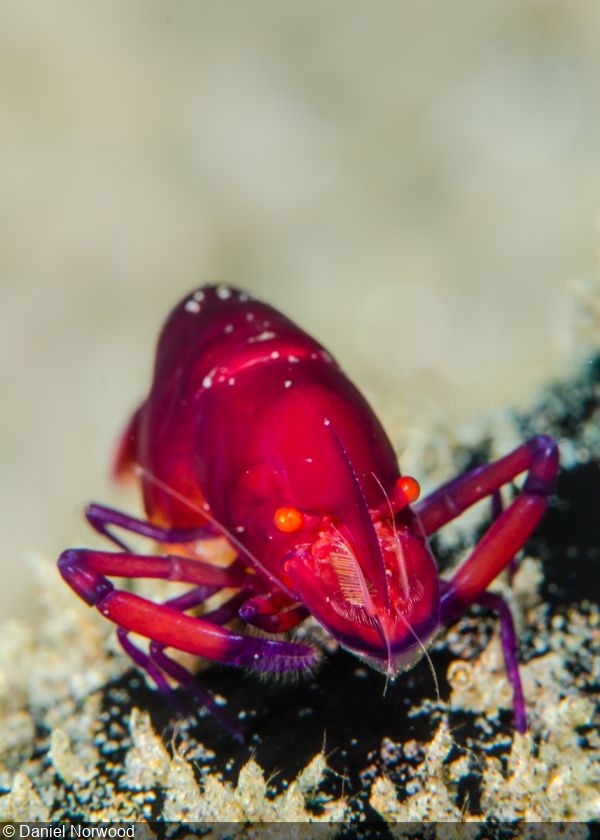 A purple emperor shrimp on the back of a black sea slug

If approached slowly, banded sea snakes make excellent photo subjects

A peacock mantis shrimp displaying a large clutch of eggs

Dragon shrimp live on whip coral and blend in perfectly with their environment

A mating mototi octopus in a discarded pipe in the muck

A wunderpus octopus flies through the water column as part of a defensive display

The images in this portfolio were captured with a Nikon D500 in a Nauticam housing and both 60mm and 105mm lenses. I used Inon Z-240 strobes, but any flashgun will provide sufficient light to shoot subjects in such close proximity. Snoots, wet lenses and other tools can also be used to capture even the tiniest of critters and make them stand out by using creative lighting and shooting techniques.
RELATED CONTENT
Be the first to add a comment to this article.
Newsletter
Travel with us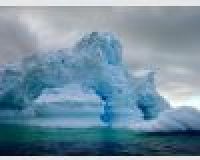 Antarctica
Plan Your Adventure >
Featured Photographer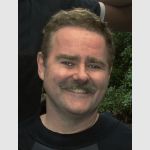 Scott Bennett
Expert Photographer
When he isn't applying his creative skills to one of the animation projects he's working on, Canadian Scott Bennett can frequently be found behind the lens of a camera. While on an extended business trip in the...