Travel
Mola Magic in Bali

It's my first dive in Balinese waters and I'm all set up for a nice gentle macro dive. Drifting along Padangbai (a.k.a. "Ferry Channel") on my warm-up dive, I notice my guide moving away from the relative shelter of the reef into open and deeper water.
The next fifteen minutes are a swirl of beautiful chaos as a mola mola cruises with us, gloriously close. Of course, I am cursing myself and the universe for having chosen a macro setup. So, I try my best to get up close and personal and take a portrait shot to make the most of the situation. I reclaim a little luck as the mola turns and swims back towards me very slowly allowing me plenty of time to get the distance and camera settings right—just an amazing experience. Day one turned out far from the way I had envisioned it, but way, way better.

Nothing worse than having a macro lens on when a mola mola swims by. Fortunately, the frequent sightings of sunfish in Bali means an unlucky photog can get a second chance.
Bali's Mola Molas
Being a divemaster in the shallow, murkier waters of the Gulf of Thailand, it's been a while since I've had to fight through decent current in colorful tropical waters. But what's brought me to Bali is not the famed macro of Tulamben or kalededscope of colors found all along Nusa Lembongan.
I've traveled to Bali primarily to find and photo a mola mola, also called an oceanic sunfish. In more than a decade of diving in Thailand I've been fortunate to capture countless images of both the macro and mega that photographers envy. However, this strange-shaped fish has long eluded my lens.
I've read and discussed over the years with other divers the best places for close-up encounters. While mola molas are distributed throughout the globe, there are really only a scant few places that they are seen with regularity. In 2015, I had the opportunity to visit one of these mola mola hotspots: Bali, Indonesia.

Mola molas are distributed throughout temperate and tropical waters, but few places provide up-close encounters with these massive fish more frequently than Bali, Indonesia.

A little research made it clear that the two best sites for photographing molas are Gilli Mimpang and Chrystal Bay, both of which are easily accessible from the southeast of Bali in a small and busy port called Padangbai, where I'd conducted my warm-up dive. From here, a quick ferry or boat ride delivers divers to the less visited island of Nusa Penida, where tourist numbers thin and molas becoming increasingly common.
Diving With Bali's Mola Molas
A day after the "macro" mishap, I make sure to switch to a wide-angle setup as we head out to the mola hotspot dive of Gilli Mimpang. At the time, mola mola sightings spiked, possibly due to a recent super moon that had brought unusual amounts of cold water from the depths.
Mola molas grow up to 12 feet vertically and usually inhabit deep water. However, they will rise to the shallows with cold water upwelling to seek the cleaning services of reef fish and to bask in the sun's warmth.

The first tip for getting close to a mola mola is to treat it more like a skittish subject than the 2,000-lb. gentle giant that it truly is.

Like so many marine species, if approached calmly, slowly and on their terms, molas are more receptive to up-close and sustained encounters. This was going to be a problem on this day: As is so often the case with popular and accessible sites with sought after wildlife, it can so often bring out the worst in people.
I saw four mola on the first dive, of which the first two were immediately mobbed by divers and driven back into deep water. Fortunately, I had a very experienced local guide who managed to get me away from the horde and again up close with other molas. Although large, molas are very shy and having a seasoned guide can make all of the difference between getting a keeper shot and one for the trash bin.

Bali's mola magic comes with the curse of attracting a lot of divers. Hiring an experienced guide and carefully framing your images can limit the amount of (human) fins in the frame.
Photographing Mola Molas in Bali
Once we had cooperative mola subjects, I began to outline a strategy for my images. First, I wanted to start by shooting in natural light—taking advantage of the super-clear water, shallow depths, and excess sunlight.
For this, I changed the camera exposure settings to "shutter priority," with a speed of 1/125 to make sure I could stop the action without any motion blur. Along with this, I set my ISO between 400-800, which allowed the camera to set the aperture to an f-stop with ample depth of field.

Starting with natural light helps assure you come away with a quality image before using strobes, which require close proximity to have an impact and can frighten the fish.

Once I had taken enough natural light images, I felt comfortable using strobes. I set my strobes at 3/4 power to start. I used manual exposure to adjust both aperture and shutter speed to achieve my desired blue background. In these conditions, these settings worked out to roughly 1/160th of a second at f/8 (ISO 400-800).
The first approach, shooting in natural light, is great if the action is fast moving, as there is less work to do with the camera. This allows for more time to get in good position and focus on framing, especially if there are other divers around. The second works well for me when there is more time and the scene is less busy.

Once comfortable with your presence, the mola molas will allow photographers to follow them along as they cruise the shallow waters.

All in all, my mola experiences were among some of the best I've had underwater. Bali has some amazing and extremely accessible diving. And even if you strike out with molas, there's fantastic macro in the northern Tulamben area and arguably the world's best wreck dive, the USS Liberty. Of course, throwing in a rare, 2,000-lb. animal into your portfolio doesn't hurt.
Planning Your Trip to Photograph Bali's Mola Molas
When to Go: Bali's diving season is year round, but the majority of mola mola sightings take place between July-October.
How to Get There: Bali's Ngurah Rai International airport is visited by many regional cities, including Singapore, Jakarta, and Manila.
Where to Stay: Divers can access the common mola mola sites either from mainland Bali or from Nusa Penida. For the former, staying near Padangbai requires a short boat ride out to the site. Staying on Nusa Penida offers less of a range of accommodations, but does provide closer access to the molas, along with other dive highlights including magnificent drifts and manta rays.
Who to Go With: A variety of operators bring underwater photographers face to face with mola molas. For the best encounter, we recommend going with a smaller operation. DPG and the author of this article have found both Bali Diving Academy and OK Divers Bali to be safe, experienced and reliable.
RELATED CONTENT
Be the first to add a comment to this article.
Newsletter
Travel with us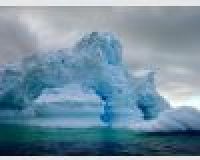 Antarctica
Plan Your Adventure >
Featured Photographer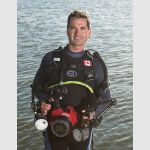 Todd Mintz
Expert Photographer
Todd Mintz is a multi award winning Canadian photographer who began photographing underwater in 1996. He attained his PADI Divemaster status in 1997 and since that time has traveled the world with his camera, never hitting the...