Travel
Milford Sound: New Zealand's Unique Dive Destination
A spiny rock lobster, or crayfish, admires itself in Grant's dome port

Milford Sound, located in the remote southwest corner of New Zealand, is not the first place that comes to mind when planning a dive trip. The name "Sound" suggests that it was formed when a river valley was flooded by the sea. But Milford Sound is actually a fjord, carved out by the erosion of ancient glacial ice, leaving behind a deep valley flanked by sheer rock faces, lush forest and majestic snowy peaks. Over time, this valley has been slowly filled by overflow from the Tasman Sea—bringing with it a vast array of life and spectacular underwater photography opportunities.
With an annual rainfall of nearly 270 inches, Milford Sound is one of the wettest places in the country, but don't let that put you off, as it is also one of the most beautiful. The heavy rainfall rushes down through the dense vegetation, bringing with it a tea-colored tannin that pours into the fjord and stains the top layer of water a dark brown. This fresh water can range from six to 20 feet deep, depending on rainfall, and as you descend your eyes will struggle to focus through the salty freshwater blend. It is this cold, blurry layer that makes Milford Sound so unique for diving. The dark tannin mixture filters out sunlight, which in turn creates the perfect environment for deep-water species such as sevengill sharks and huge, ancient black coral trees.

Cruising through the magnificent fjord to the first dive site

Deep in the fjord, an intriguing coral structure hangs off the wall

The Piopiotahi Marine Reserve, established in 1993 and located along the northern side of Milford Sound, has created a safe environment for marine life to flourish. This is immediately obvious as you descend onto the first dive site and are greeted by curious crayfish and friendly blue cod. From a photographer's perspective, this is ideal, as you can get very close to your subjects without harassing them—or they might even start harassing you, as I discovered!
You'll need to bring both your macro and wide-angle setups, as there are more than enough subjects large and small to keep your camera busy. There's also a huge variety of dive sites throughout the fjord, but some of the most popular are Penguin Cove, Greenstone Point and The Triangle.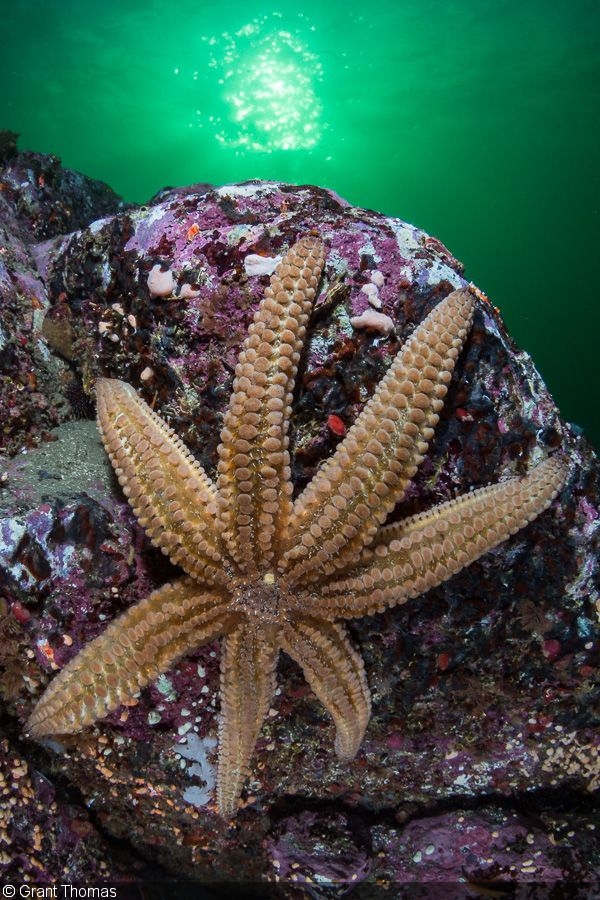 There are plenty of opportunities for close-focus wide-angle photography such as this starfish

A single strobe captured this Jason's nudibranch along with a silhouette of his wrasse fish friend

Always keep an eye out in the deeper water for curious bottlenose dolphins cruising past
Colossal Crustaceans and Shy Sharks
With its sloping sandy bottom and plentiful life, Penguin Cove is an easy way to start the day. Huge crayfish spill out of every crack and crevice, very much as curious of us as we are of them. The delicate white branches of black coral trees reach up high and contrast beautifully against the dark water. Keep an eye out for the curious dogfish and carpet sharks swimming around below, but maneuver carefully as the sandy substrate means one misplaced fin-kick could result in a cloud of backscatter.
There's also an abundance of life at Greenstone Point, a steep wall dive at the mouth of the fjord. Schooling kingfish and butterfly perch hang in the current with bright red hard coral structures reaching out from the precipitous rocky edge—perfect for creating that important negative space in your images. Yellow zoanthids envelope entire rocky areas and carpet shark eggs nestle amongst the black coral tree branches. These eggs can often reveal a partially developed shark fetus, which can be carefully backlit by an off-camera light to expose a silhouette of the life within.

Perspective is a wonderful thing when photographing the small or large

Grant's dive guide, Tyler, up close with a crayfish—or spiny rock lobster

One of the many huge black coral trees

Located deep within the fjord, The Triangle dive site is different from other areas and as a result is less affected by ocean currents that help flush out sediment. This buildup of debris in the water column acts as a sunshade, blocking out light and creating the perfect environment for sevengill sharks. Unfortunately, we did not encounter any, but we did get to see one of the largest black coral structures in the entire fjord—about the size of a large family car. This dive site is not so photographer-friendly due the lower visibility, but it's still spectacular to visit nonetheless.
There are plenty of other dive sites to keep you busy during your trip. Swim through schools of blue moki at Moki Reef, observe millions of crayfish at Cray's Crack and hang out with friendly octopuses at Dale Point. As well, knowledgeable dive guides are always on hand to point out interesting and unique creatures such as warty nudibranchs or spiny seadragons. Always keep an eye out for curious fur seals and pods of dolphins that cruise up and down the fjord. And top it off with a surface interval at one of the many magical waterfalls—along with a bracing glacial shower. Milford Sound may live up to its reputation as wet and cold, but it's also a breathtakingly beautiful place both above and below the waterline.

A friendly octopus emerges from its hole and strikes a perfect pose

A blind electric ray waits patiently for its next meal—just don't get too close!

Spiny seadragon: An ideal subject for close-focus wide angle due to its large size—around nine inches
Planning Your Trip to Milford Sound
How to Get There: Milford Sound is in Fiordland National Park, a five-hour drive or 40-minute flight from Queenstown, or a 2-hour 30-minute drive from Te Anau.
Who to Dive with: The excellent Descend Scuba Diving is the only dive company operating in Milford Sound. They have a range of high-quality rental equipment such as wing BCDs and trilaminate drysuits.
When to Go: The diving season runs from mid-July to mid-May, and booking in advance is a must, as spaces fill up fast.
Where to Stay: Make the nearby town of Te Anau your base, and catch the bus into Milford Sound. Alternatively, you can stay in Milford Sound itself at the Milford Sound Lodge.

Grant can't resist a selfie with a good-natured crayfish

---
About the Author: Travelling the globe working as a freelance photographer and PADI scuba diving instructor has given Grant Thomas a firsthand insight into the effects humans are having on the natural balance of our planet. This is why he strives to capture and reveal the amazing nature we have in hope of promoting awareness and conservation for the future. Grant won the top prize in two categories of the 2018 DEEP Indonesia International Underwater Photography Competition.
RELATED CONTENT
Be the first to add a comment to this article.
Newsletter
Travel with us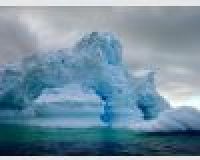 Antarctica
Plan Your Adventure >
Featured Photographer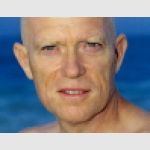 Norbert Probst
Expert Photographer
In 1970 Norbert found out, that a camera is a fascinating tool. A long dream became reality in 1977, his beginning of scuba diving. In 1980 Norbert got his first underwater camera, a Nikonos IV-A, and photography turned into...