Travel
The Manatees of Crystal River
A manatee comes up to breathe outside the entrance to the Three Sisters Springs, Crystal River

Florida has plenty to offer underwater photographers. Diving on the east coast, you can encounter a variety of shark species, turtles and other popular wide-angle subjects, but the region's most famous resident is undoubtedly the West Indian manatee.
Manatees are aquatic mammals that can weigh up to 1200 pounds and grow to be 12 feet in length. They are found throughout the state in canals, rivers, bays and estuaries, but the best place to photograph them is at the Three Sisters Springs and the Kings Bay Area in Crystal River between November and March, when the water is cold and the animals travel to the springs to seek refuge in warmer water.
The manatees bring a considerable amount of income to the town of Crystal River, and numerous companies organize tours to swim with them. These trips are great value and almost guarantee good encounters, but the activity is popular and tours can be busy. Dedicated photographers might be better advised to rent their own boat and go it alone, as this gives you the freedom to explore and spend the entire day in the water.
Wherever you find them, the manatees are curious and will often initiate contact and approach swimmers for a belly rub. Because they gather in gin-clear water in the springs, capturing good images is relatively straightforward. While Three Sisters is by far the most popular spot to shoot the manatees, some of my best encounters have been outside the springs in much murkier and greener water. We rented kayaks and traveled further afield, and came across many manatees in different locations in the Kings Bay area.

Inside the springs the water is crystal clear, providing excellent underwater photography conditions

The long whiskers of the manatee are clear to see in this close up over-under shot

Although manatees are willing photography subjects, there are a number of things you can do to increase your chances of coming away with a decent collection of images. First of all, you will need a wide angle or fisheye lens to let you get as close as possible to your subject, and a large dome port is also very useful to capture over-under images whenever the manatees are at the surface. Strobes are not essential, and may even hold you back when you are snorkeling, but if you do decide to use them, be sure to position each one far away from the dome to minimize backscatter.
Once you are in the water with your camera, you will have plenty of time to capture the animals from a variety of angles and experiment with different settings. Those willing to wake up early and head out at sunrise will be rewarded with better visibility and fewer people in the area, but it may still be a bit dark so be sure to adjust your aperture and shutter speed accordingly.
Because the manatees move slowly and spend most of their time resting, you will need to employ some creative techniques to make your final portfolio more interesting. Over-unders work particularly well as it allows you to show the animal and its environment in the same frame, and surface reflections are also an effective way of adding another element to the shot. Silhouettes also look great as the manatees easily block out the sun if you are able to get below them and shoot upwards. Most importantly, take your time and enjoy the experience. If you are a professional photographer or complete beginner, a trip to Crystal River to swim with these gentle giants will be an epic adventure that is guaranteed to result in some great memories and images.

A baby manatee swims close to the surface creating nice reflections that enhance the image

Outside the spings the water is green but the encounters are just as good

Use the considerable size of the adult manatees to block out the sun and shoot silhouettes

Two adult manatees soak up the sun at the surface in the canals around Kings Bay, Crystal River

A mask, snorkel and fins is all you need to swim with the manatees

Surface reflections add a unique perspective to this portrait inside Three Sisters

Another over-under image, this time outside the springs in completely different conditions

Manatees are curious and often approach swimmers and are happy to pose for photographs

Sometimes Three Sisters Springs is empty of manatees, but it is still an awesome location

Manatees covered in algae will often approach fish to be cleaned on the edges of the springs

Shooting up in order to include the sky in your images makes the background more interesting
RELATED CONTENT
Be the first to add a comment to this article.
Newsletter
Travel with us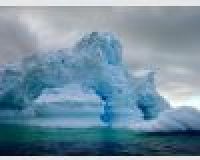 Antarctica
Plan Your Adventure >
Featured Photographer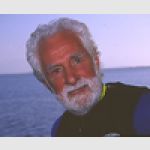 Joseph Liburdi
Expert Photographer
Joe Liburdi started diving in 1952, when divers wore twin-hose regulators and scuba lessons consisted of the words, \"Blow and go!\" In 1966 he took his first underwater photograph with a Calypso camera. Expressing...