Travel
Maldivian Wonders with Master Liveaboards
A stunning Neptune's window at Fotteyo Kandu, off Vaavu Atoll

It's nighttime and the water is pitch black all around with only the spotlight from the boat penetrating into the abyss. Nothing seems to stir, but then you see it, a giant mouth rising vertically from the depths underneath you—the planet's biggest fish…
We are aboard the recently launched Maldives Master on an 11-night marine odyssey through the Maldives, 300 miles southwest of the tip of India. This sprawling archipelago of 1,190 low-lying coral islands boasts an innumerable number of reefs and pinnacles, and only by liveaboard can you get a full sense of the incredible underwater sights and photo opportunities on offer.

Dives are done from the Maldives Master as well as a separate dhoni—a traditional Maldivian boat

Operating in the Maldives as M/Y blue Voyager since 2015, the Maldives Master is one of the latest additions to the Master Liveaboards fleet. The vessel can accommodate 26 divers in 13 luxury cabins, there's a camera charging station in the main saloon, and the accompanying dhoni—a fully capable dive boat in its own right—has rinse tanks and camera storage areas. At the time of writing, a new dedicated on-board camera station is due to be installed during the next dry dock refit in June–August 2018.

Whale Sharks by Night
Looking over the edge of the dive deck, you can see millions of tiny planktonic creatures vibrating madly as if electrified by the lights shining down into the water. Then, out of the deep, dark gloom below, you see a shape rising, and gradually, it materializes into the cavernous mouth of the most awe-inspiring of marine animals—the whale shark.
It is completely mesmerizing to watch as it gulps so powerfully that the surface of the water reaches down into its massive yaw in a spiraling whirlpool of plankton food. You could photograph and film it for hours right here from above the surface, but getting into the water with this feeding behemoth is too tantalizing to ignore.

Feeding whale sharks can be photographed from above water—but wouldn't you rather go below?

As you slide quietly into the water and begin to see the whale shark from beneath the surface, you forget completely about the black abyss below and focus entirely on watching the shark feed and the incredible amount of water sucked down into its mouth. This is then expelled—minus the plankton—from its gills along with bubbles that at first I cannot understand but then I realize that so powerful is the suction as it feeds, that it also gulps down air from above.
Because this occurs at night, after all the diving for the day has been done, your in-water time is only restricted to allow everyone who wants to get into the water to have their turn. Basically, you can keep entering the water again and again, as long as you can stay awake—and by all accounts, it's in the early hours after midnight that you can have multiple whale sharks all feeding together.

A vertical whale shark in the spotlight makes for a moody image

Feeding behaviors are also fascinating to film

As expected, photographing the whale sharks with flash is not permitted, but the massive backscatter that would occur from the plankton rules it out anyway—natural light with high ISO is my experiment for the night. I try many settings but in the end go for around ISO 1600 and at least 1/200s shutter speed to reduce motion blur. This seems to be the best compromise between retaining enough information in the highlights created by the spotlights and the inky black depths below.

A whale shark sucks down the surface tension
Night Nurses of Alimatha
Another nocturnal event you can witness on the Maldives Master's itineraries is with tawny nurse sharks on the sand slope at Alimatha Atoll. Here, the nurse sharks, together with giant trevally and feathertail stingrays, congregate on the sand, and it is possible to watch from a semicircle as they all gather in front of you.
The sharks, some as much as 10 feet long, sometimes settle in the sand at your feet, often in a group of three or more. Other times, these fearless creatures cruise through at head height to join the melee. In the darkness, it's far from easy to see which direction the next subject will come from, but if you take your eyes away from what is happening in front of you and look around, you will catch some very close interactions—some animals almost touching you as they pass.

A nurse shark cruises in to see what all the fuss is about

While flash is allowed, it's not recommended here either, because the sharks and rays (and divers) can stir up a lot of sand. You're better off shooting in ambient light, so you'll be putting your camera's high-ISO capabilities to the test once again. The lights from divers' torches make it hard to pick the right exposure, so bracket heavily. I eventually find that photographing from above gives the best lighting and overall perspective.

An "aerial" view of the nurse shark action among the divers
Soft Coral Hanging Gardens
Fotteyo is considered one of the best dive sites you can do in the Maldives. Fotteyo Kandu is the channel into the lagoon, and on the northwest side of the channel mouth, as you drop down over the edge, is a soft coral experience equal to some of the best in the Pacific. The top of the reef, as you head up towards the channel mouth, features anemones and hard coral cleaning stations often patrolled by eagle rays passing overhead as well as sharks and mantas, depending on the current.
Dramatic reef structures lined with yellow, orange and pink draping soft corals create amazing wide-angle vistas against the vibrantly clear Maldivian blue waters. Jutting pinnacles and an absolutely stunning Neptune's window make for photo compositions that can easily take up most of your bottom time trying to get that perfect shot. Set up for wide angle, expose for the blue water towards the surface, and allow your strobe light to bring out the vibrant colors of the corals.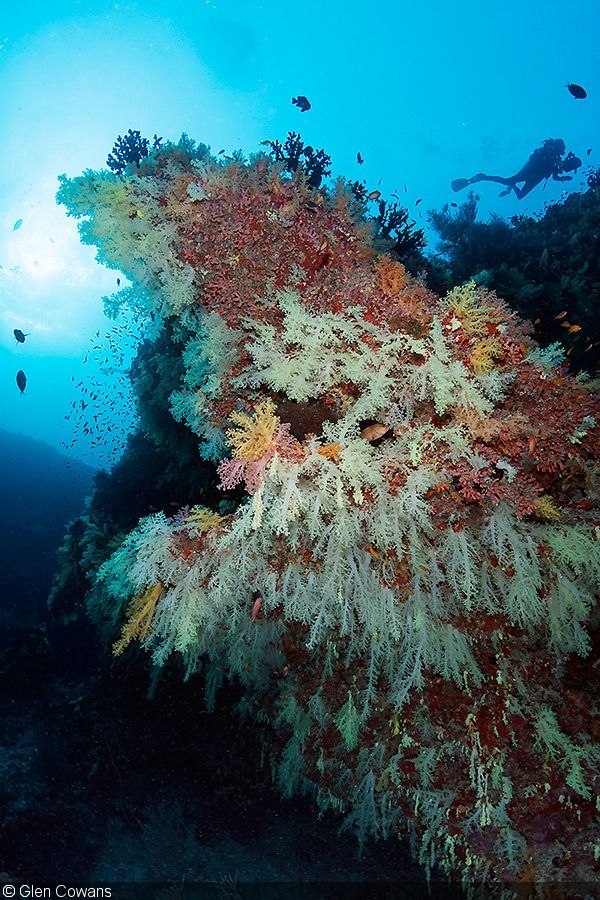 The stunning soft coral gardens with a diver silhouetted against the surface
The Fish Tank
Kaafu Atoll has a tuna processing plant and at the end of the dock is where they discard the leftovers… Sounds a bit unappealing? Well, not for the marine life! They seem to be able to sense when they are about to get a free meal, and it gets busy—real busy like a bustling chaotic menagerie of underwater life. You'll have to have your head—and camera—on a swivel, as you never know what's coming from where.
One recommendation: Do keep an eye out for the moray eels. There are so many of them, often all crammed into the same holes, that you need to be rather vigilant. There are several instances when I'm photographing the action only to realize that my hand or ankle is within inches of a moray eel's jaws!

The beautiful schooling bannerfish at Fish Tank

You can go down slope to the deeper section at 80 feet, and there are chances of seeing great hammerheads passing through. Mid-slope is the realm of stingrays, dozens of them, all flapping about in a frenzy, hoping for a nibble. For me though, I find the shallows almost under the dock to be the most incredible. Here, it's fish city, with longfin bannerfish filling your field of view along with dozens of other species. I also see something I have never seen before, a school of remora, which usually only swim with larger creatures. It turns out they are considered regulars at this site, so you've got a great chance of seeing them.
Being inside the lagoon, visibility can be taxing, especially once all the hustle and bustle begins. Get as close as you can with your wide-angle lens, while at the same time extending your strobe arms wide and angling them away from the subject slightly in order to minimize backscatter.

Coming through! A stingray looks for a feed
Manta Cleaning Stations
These gathering points for mantas are frequent throughout the Maldives, and as they are my absolute favorite marine creatures, I cannot get enough of them. Interactions vary from individual mantas cruising up-current to the stations to be cleaned to frenzied aerobatic mating displays, with mantas playfully chasing each other in a chain. Photographing them is relatively easy: Attach your wide-angle lens, set your strobes wide and outwards to minimize backscatter, and stay calm and still—often the mantas will come to you.
My favorite individual is one very placid manta that slowly swims over the divers, stalls at the station for a moment, and then—noticing me down on the sand right next to the station—hovers over until she is completely above me. She finally drops down so that I almost have to lie flat on the sand to photograph her. She does this again and again, and each time I can see that she definitely notices my presence before she ventures close.

Mantas form a mating train above the cleaning station

My favorite manta cruises over to check me out

I am pretty certain that the manta assumes I'm some sort of rock, and it is my bubbles that get her attention. Whether mantas mistake them for small cleaner fish or simply that the sensation of the bubbles is the same as being cleaned, I'm not sure. Whatever the reason, I am totally captivated that she is content to repeatedly interact with me. Her behavior makes it possible to shoot some wonderful close-ups before she finally gets too close to photograph. Then, all I can do is sit—well, almost lie flat on the sand—and enjoy the show.

Planning Your Trip to the Maldives
How to Get There: International flights arrive from Europe and Asia directly into Malé, the capital of the Maldives. Most itineraries depart from Malé, while others require a short flight by seaplane to your departing atoll.
Who to Dive with: Liveaboards like the Maldives Master offer a range of itineraries of various durations, each providing unique experiences as they traverse different areas during different seasons.
When to Go: A warm, tropical climate all year round means you can dive the Maldives anytime. The dry season is from January to March, while the wet season is between May and November.
Language: The official language is Dhivehi, but Arabic and English are also widely spoken.
Currency: If you have US dollars or euros, you really do not need to convert to the local currency, the rufiyaa. Travelers checks and credit cards can usually be used to pay your bills.
Visa: You must possess a passport with a remaining validity of at least six months. A free 30-day visitor's visa is issued to all nationalities on arrival.

Get a photogenic angle on a manta by shooting from above
RELATED CONTENT
Be the first to add a comment to this article.
Newsletter
Travel with us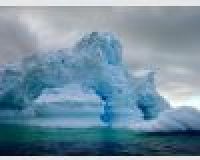 Antarctica
Plan Your Adventure >
Featured Photographer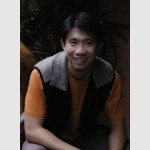 Lawrence Alex Wu
Expert Photographer
Color and light take on new sensations through a lens when combined with water and modern imagery techniques expressing a totally different art form. Alex specializes in creating underwater images as well as multi-media content...