Travel
Living La Lembeh Loca
July 4, 2007 @ 02:00 AM (EST)
Bisecting the North Sulawesi mainland from nearby Lembeh Island, the Lembeh Strait is justifiably famous as one of the world's premier muck diving destinations. Legions of divers and underwater photographers have long been flocking to this 16km stretch of water to observe its dazzling array of diversity of weird and wonderful creatures.
I'd had the good fortune to spend a week in Lembeh back in 2004. At that time, I had just purchased my first housing, a Seacam for my Nikon F100. As I was shooting film, a major dilemma soon presented itself. Despite the plethora of subjects to photograph, I was limited to a mere 36 exposures. Conservation was the name of the game. It was a virtual guarantee that a fantastic subject would present itself AFTER the film ran out! To add insult to injury, I would have to wait two weeks to see how everything turned out.
Now, armed with my brand-new Nikon D200 and Hugyfot housing, I was eager to pay a return visit. Since my previous trip, a multitude of dive resorts have sprung up to cater to the increasing number of divers. This time, however, I was trying something different. My home for the next few days would be aboard the Archipelago Adventurer 1, one of the region's newest liveaboards.
Upon arrival at Manado's international airport, I was met by Ronny Renkung, manager and chief dive guide for the Archipelago 1. I'd had the privilege of meeting Ronny back in 2004, when he was the guide on a liveaboard trip I did to Raja Ampat. After a ninety-minute drive, we arrived in the industrial city of Bitung. While it won't win any awards for scenic beauty, this bustling port is the gateway to the Lembeh Strait. Permanently based here, the Archipelago Adventurer 1 allows the convenient exploration of the area's more than 40 dive sites. Attractively finished with teak, the two-year-old vessel has a staff of seven, including dive guides Ronny and Samuel. Within moments of boarding we were on our way to the first site. With only a few days on hand, there was no way we could do even a fraction of the sites. Ronny asked me for my "shopping list". " How about Harlequin shrimp, rhinopias, frogfish, pygmy seahorses and mimic octopus?" Smiling, he responded "no problem!"
Lying at the southern tip of Sarena Kecil (Small Island), the aptly named Critter Hunt was a great way to be re-acquainted with Lembeh. One thing I had forgotten was the water temperature; at a rather chilly 24 degrees Celsius, the water was somewhat cooler than neighbouring Bunaken. A slope dotted with small coral heads down to an area of sandy rubble at 18m. The sand area revealed crocodile snake eels, scorpionfish and decorator crabs, while coral heads were home to a myriad of crabs, shrimps and nudibranchs. Ronny and Samuel are two of the finest guides around and their expert eyes found a treasure trove of subjects. The undisputed highlight of the evening was the discovery of several diminutive pygmy seahorses. Living on hydroids rather than corals, the Pontohi pygmy seahorse was only discovered a few years ago. I'm not the least bit surprised; I still marvel as to how the guides even spot these tiny creatures! At one point, Samuel gestured towards a large rock. Finning over to have a look, my eyes strained to see what he was looking at. Moments later, I realized the "rock" was the head of one large and extremely ugly stonefish! It's moments like these that are a good reminder to watch where you put your hands!
The next morning had an early wake-up call followed by "first breakfast". After hopping in the tender, we made the brief boat trip to the morning's first site, Police Pier. Entering the water away from the pier, we immediately descended to 25m. The bottom here consists of rubble interspersed with clusters of bright orange sponges. On my previous visit, I observed painted frogfish sitting alongside the sponges, mimicking them perfectly. While none appeared this time, there were plenty of other subjects to examine including thorny seahorses, pipefish and several colourful nudibranchs.
In the shallows at around three metres, Ronnie had a special surprise in store. Sitting by the half-eaten remains of a starfish was a harlequin shrimp. These impossibly coloured crustaceans, with their startling livery of white with brown spots encircled with blue are a photographer's delight. This individual was also quite mobile; in fact, he wouldn't sit still for even a few seconds! Then, to my horror, a hungry fish gobbled down the hapless creature! Ronny swatted at the fish, which promptly spit it out. Miraculously, the shrimp was unscathed and swam back to the bottom, where it crawled under a large rock. After the harrowing escape, we decided to leave the poor creature in peace!
Anemones and urchins provide shelter for the beautiful Banggai cardinalfish. These jewel-like members of the cardinalfish family aren't actually native to the area. The theory is that someone once dumped a tank of them into the strait to avoid confiscation. Originally found only in the vicinity of the pier, they have now multiplied and have colonized much of the strait.
Next up was Nudi Falls, one of my all-timefavourite dive sites. Ranging from depths of 3 to 28 metres, the site consists of a mini-wall descending to a rubble-strewn slope. The wall was shrouded with ascidians, sponges and hydroids, providing a smorgasbord for the innumerable nudibranchs species. The gaudy invertebrates were everywhere; no sooner did I photograph one than Ronnie pointed out another! The 85 minutes spent here revealed more species than I've ever seen on any one dive; I stopped counting after 15! A number were first-time sightings, including the spectacular "solar-powered" nudibranch. Another, the green and yellow Sagami Bay tambja, is a species I've only encountered here. A slight current coupled with the surge made photography a real challenge, especially near the surface. Keeping a close eye on your computer is an absolute necessity; I was thoroughly engrossed in photographing the myriad of species that I went into deco twice!
Back on the boat, it was time for lunch. "Is all this for just the two of us? " I enquired as a small mountain of food was placed before us on the dining table. The cuisine was predominantly Indonesian, with a varied assortment of curries, vegetables and rice. Chef Johannes had previously worked as a chef at a five star hotel in Manado for eight years, a fact very much in evidence by the sumptuous food. The presentation was so elegant; it was almost a shame to eat it! I was beginning to realize a diet would be in order after this trip!
The rest of the afternoon revealed more wonders. At Aer Prang, Ronnie had a special treat in store. At around 25m, I came face to face with a Rhinopias frondosa or weedy scorpionfish! With a visage resembling a miniature Chinese dragon, this spectacular creature is the underwater photographer's Holy Grail. Moments later my eyes widened further when Samuel coaxed another specimen beside the first! One yellow and the other red, the photogenic pair compliantly posed for my incessantly firing shutter until deco reared its ugly head and I reluctantly headed for shallower water. It was ironic to think I'd already seen more rhinopias than frogfish!
The remaining two dives of the day were done at Jahir, the final one being a night dive. The critter parade continued, with more nudibranchs to add to my checklist, including several colour variations of the trilobate ceratosoma or "t-bar" nudibranch. Vivid red devil scorpionfish "walked" across the substrate on their finger-like pectoral fins. The night dive revealed several football –sized giant frogfish, along with octopus, squid, and several eel species include a striking zebra moray in search of prey.
Shooting digital on this trip was a real joy. Unlike my last visit, digital enabled me to shoot to my heart's content. This time, the air ran out long before the flash card was filled! While the number of images was never a problem, the strobe and camera batteries were another story. Within 3 dives, my 4GB card was usually filled and my strobe batteries were drained. Between dives, I seemed to be in a perpetual state of charging! Fortunately, the boat had an ample supply of plugs, ensuring my battery chargers were always busy.
Awaking to a glorious sunrise on my final morning, we headed out to our first site of the day. Located just off of Lembeh Island, Pantai Parigiis unique among Lembeh's sites as the sand here is a much lighter hue than the ubiquitous black found throughout the strait. After a somewhat unpromising start, subjects started appearing in droves. A small cluster of coral and rock was home to very tolerant spot-faced moray. After a slow approach, the eel's snout was practically touching my port, and I spent the next ten minutes photographing happily. Sitting nearby on the sand was a tiny juvenile cowfish. Looking like a swimming head with big eyes and two knobby protuberances for horns, it looked a cartoon version of an adult fish. Staring down my macro port mere inches away, what it lacked in size it more than made up in attitude! The end of the dive featured another first; a pair of brown robust ghost pipefish wafting in the gentle current.
After several dives, I hadn't seen many frogfish. Fortunately, Hairball soon remedied that situation! Another Lembeh favourite, Hairball is named after the algae found on the black volcanic sand. As a result, the critters here have taken on a decidedly hairy appearance, a number of which would be right at home in a science-fiction movie! This place is frogfish heaven, with specimens present in a variety of shapes, sizes and colours. I was particularly eager to see the striped or hairy frogfish. My "frogfish drought' was soon broken as we promptly found a pair sitting together. One big and the other small, this marine odd couple posed patiently as I photographed them from every conceivable angle. Nearby was an amazing white frogfish with transparent fin patches. The camera was going into overdrive and the dive wasn't even half over! Decorator crabs, carrying fire urchins piggyback for protection scurried across the sand while empty coconut shells provided a home for octopus.
After three days of intense diving, my camera and I were exhilarated and exhausted. Even the most fastidious macro buff will return home with their hard drive bursting at the seams. That wasn't the only thing bursting; all that food meant my wetsuit fit a bit more snugly! Ronny jokingly called it my "twins" trip; two weedy scorpionfish, two hairy frogfish, two guides and too much food! Although the mimic octopus remained elusive, it was a guarantee I'd be making a return visit. Next time however, I may pass on the twin breakfasts!
Articles and all images © Scott Bennett & DivePhotoGuide.com
RELATED CONTENT
Be the first to add a comment to this article.
Newsletter
Travel with us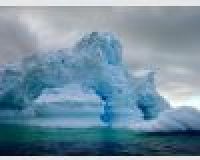 Antarctica
Plan Your Adventure >
Featured Photographer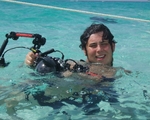 Joseph Tepper
Expert Photographer
I started diving at the age of ten and since that time have wanted to become a better photographer whether using a disposable Kodak waterproof (you know the blue ones) or my D300s. Last summer I received my dive-master in Grand...