Travel
Liveaboards vs. Resorts: What's the Best Choice for Underwater Photography?

Every traveling diver is faced with the age-old question of whether to dive on a liveaboard or to stay on land and dive at a resort. There is always a compromise between being able to do the maximum dives at the most locations or being able to explore what land activities a location offers—and maybe have some relaxation mixed in with your trip.
For underwater photographers, it's often more a question of which option will lead to capturing the best photos and which one will make taking those photos most satisfying and safest, given your equipment and skills. Truth be told, there is no one right answer. Each route has its pros and cons. Here's your guide to making the best decision possible.

Liveaboard Diving for Underwater Photographers
Going on a trip on a liveaboard is usually a no-brainer for serious underwater photographers. They were made for the hard-core diver and hard-core diving photographer to pack in as much diving as possible into a week or 10-day trip. Liveaboard mottos such as, "eat, sleep, dive, repeat" could easily be rewritten as, "eat, sleep, dive, shoot, repeat."
Most liveaboard itineraries have the option to do up to five dives a day (including night dives) and they tend to take divers further away from land than most resorts' "day boats" can. This puts photographers at dive sites that are more off the beaten track, less visited by other divers, and quite likely to have healthier or more interesting and abundant marine life.

Liveaboards can often take you to remote reefs and underwater sights that land-based operators simply cannot

Pros of Liveaboard Diving
Non-Crowded Diving: Because liveaboards often venture further than day boats, photographers often find themselves diving sites with no other boats or other divers around. Liveaboards also have the luxury of diving all day (and not having to go back and forth to the resort), so they can make sure their divers are diving when other boats are not there.
Underwater Photography Stations: Liveaboard boats are usually set up for the underwater photographer. There will be camera-only rinse tanks, large dry tables for camera setup, and charging stations for batteries. Crew are also trained to handle photo gear.
Learn from the Pros: Many liveaboards also have actual "photography pros" on-board that can help you improve your skills. As well, photo pros dive the same sites over and over again and know what settings to use in particular places and where to go to see that special photogenic pufferfish that seems to smile for cameras.
Networking: Liveaboards are also a great place to meet other like-minded super-obsessed photographer divers. Nothing is better after a long day of spectacular shooting than sitting around with an after-dive drink talking with others just as obsessed with photography as you.
Many liveaboards, such as The Arenui or the Worldwide Dive and Sail fleet, offer dedicated camera stations, complete with multiple charging ports, drying towels, and extra space to store all your gear

Cons of Liveaboard Diving
Stuck at Sea: Most liveaboards don't visit land for the whole trip (or just a few short land excursions), which might mean you miss out on the topside photo opportunities a location offers. If your traveling partners aren't as into diving as you are, it might not be as fun for them. Plus, although most of the time other liveaboard divers are like-minded, you are spending a whole week in close quarters with those other passengers—with no option to escape!
Upfront Cost: Liveaboard dive trips sometimes cause a bit of sticker shock when people look at the price tag, but most of the time trips are all-inclusive. All meals, all dives, accommodation, and everything is included in that one price. When you tally all the additional costs at a resort that may charge extra for each dive and each meal, sometimes you'll find liveaboard diving to be cheaper, given everything is included.
Limited Destinations: While there are hundreds of reputable liveaboards, they tend to be crowded around dive hotspots. For example, there are dozens of liveaboards that serve the Komodo region of Indonesia—but good luck finding a liveaboard in the U.S. Virgin Islands. If you're looking to do more off-the-map diving, land-based might be a better bet.
Liveaboards do not abound in every dive destination and some of the most famous sites for underwater photography can only be accessed from land-based operations—the famed shark dive at Beqa Lagoon being one example
Land-Based Diving for Underwater Photographers
Staying at a resort can also be great for the underwater photographer. For those who are traveling with non-divers, children, or divers who don't necessarily want to dive all day, every day, a resort-based trip can keep everyone happy.
At most resorts there may be opportunities to dive throughout the day. Most commonly there will be a two- or three-tank boat trip that leaves the resort in the morning and comes back around lunch. Some offer more dives and the possibility of night dives, which can give divers the opportunity to dive as much as on a liveaboard.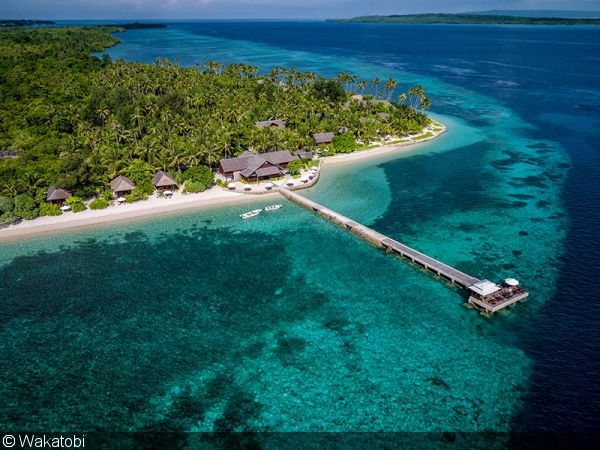 People don't visit places like Wakatobi just to shoot the Technicolor reefs—it's also about having a relaxing time and being pampered

Pros of Land-Based Diving
Topside Opportunities: Staying on land can help lead to a better overall photography experience. Many dive locations are as interesting above water as below it, and photographing things like waterfall hikes, bird-watching, and village tours will lead to the better overall photography portfolio of a location.
More Space: It is also nice to have space. Most likely your room at a resort will be larger than a boat cabin and you don't have to be in a small, confined space with lots of people you don't know. In the event your trip involves one of "those guys," you can almost certainly avoid them more easily at a resort than on a boat. Being on land, there are more opportunities to visit a variety of restaurants and see more than just the place where you are staying.
À-La-Carte Pricing: If you just don't want to dive that much, a resort might be a better option as you are usually charged per dive (or boat trip), so if you decide to take a day off, it costs less. By contrast, on a liveaboard, you pay for all the potential dives you could do, whether you do them or not.
Sit Back and Relax: Don't forget about the relaxation factor. After a week on a liveaboard you may feel like you need a vacation from your vacation. Diving from a resort you will likely dive less, have more time unwinding on the beach, and the "must dive every dive" mentality isn't so strong. Of course, you don't have to do every dive on a liveaboard, and there can be plenty of relaxing on a liveaboard too, if you choose to.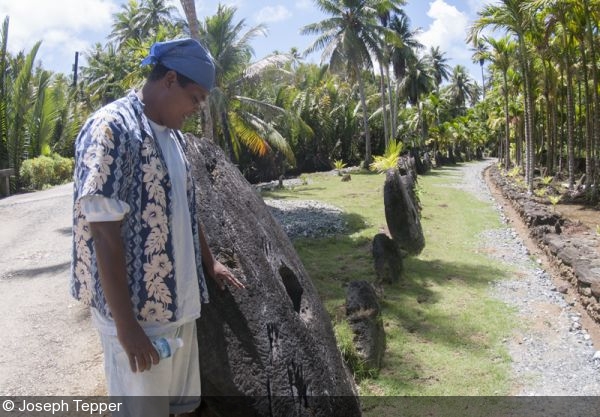 One of the primary advantages of land-based diving is the ability to photograph topside opportunities, such as Yap's famous stone money, as seen above

Cons of Land-Based Diving
Long Boat Rides: Resort diving may mean that the dive boats don't venture very far from land, or if they do, you have to cope with long boat rides to and from dive sites. Boats are often small and may not have space for safe camera storage and rinse tanks.
Crowded Diving: In popular locations there may be many resorts close to one another that all dive the same few dive sites. In most popular diving areas, there are many resorts with lots of dive boats as well as other dive shops all aiming to take divers to the best dive sites within range. This can sometimes make photography difficult if you are waiting for everyone else to get photos of the same thing or just waiting for all the other divers to get out of your photo.
Limited Camera Stations: Not all resorts are created equal. As underwater photography becomes more popular many resorts are catering to photographers, with dedicated photography rooms, large camera-only rinse tanks, allocated camera space on dive boats, and so on. The best thing to do is check out the resort you want to go to and see what photography amenities they offer.
Land-based operations like Siladen Resort are adding photo and video services to accommodate the seasoned underwater photographer
Which Is Better: Liveaboard or Resort?
Your best option is going to involve doing research. Determine the sort of service you want for your trip and make sure wherever you choose to go can provide that. Some liveaboards will have what you want and some won't, and the same goes for resorts.
An important question to ask yourself is where you are going and what you are expecting from the diving. There are some places you can't get to without a liveaboard, and knowing that in advance will avoid disappointment once you get there. In other locations, day boats can access all the same dive sites as liveaboards, so you won't miss out on anything by staying on land.
Are you okay with a small cabin and spending a whole week or longer on a boat? What are your travel companions looking for? Which experience is most affordable and will help you make the most of what's on offer?
If you really just can't decide—and you have all the time and money necessary—pick a resort that also has a liveaboard. Then you could stay for a week at their land-based resort and see what it's like spending time on their liveaboard—that way you can decide for yourself which experience suits you best.

Take a leap and try your first liveaboard!
RELATED CONTENT
Be the first to add a comment to this article.
Newsletter
Travel with us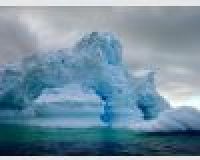 Antarctica
Plan Your Adventure >
Featured Photographer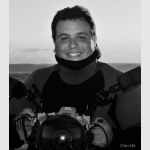 Daniel Botelho
Expert Photographer
Daniel was born at Rio de Janeiro,few steps from Copacabana Beach.Growing with the sea and with the rainforest around, he found in the wildlife photography a mission and work.Photojournalist,he is always trying to go beyond of...