Travel
Live Aboard the Good Life in Palau
Following a wall of jacks near Blue Corner

Call it cliché, but what first drew me to Palau, a nation that resembles a small freckle on the map of the world, was a photograph by David Doubilet in the famed Jellyfish Lake. Sure, I'm a sucker for a pretty picture, but I am pretty positive I am not the first to be seduced by the powers of a visually rich photograph. For not only are the images of the jellyfish absolutely stunning, but the mere phenomenon of this peculiar isolation of evolution tugs on the instinctual senses, making viewers new to the notion ridden with anxiety. Yet, like that chili pepper that isn't supposed to be too spicy, personal testing and fear conquering are all elements of living, and so flock and test, we do.

Rising out of a sea of jellies at Jellyfish Lake

Jellyfish Lake is a freediver's paradise—and the critters don't sting either

But while Jellyfish Lake is often the initial attraction to Palau, it becomes a mere bonus to the spectacular, world-class diving that fringes this small Micronesian nation. In fact, after waxing nostalgic for the past three years since my initial visit in 2012, I was more than ecstatic to see it again from the beautiful Palau Siren liveaboard with Worldwide Dive and Sail.

The Palau Siren is a traditional phinisi schooner with all the facilities—and luxuries—that photographers could want, including a dedicated camera station

Palau, a nation rich with the stamps of historical World War II markers, has a landscape on which blankets of coral, jungle growth, and the elements of decay have covered the scars and byproducts of battle. The diving combines wrecks, immaculate walls, corners pumping with current and teeming with energy-efficient gray reef sharks, and a channel carved out by the Germans where manta rays swoop in for a good cleaning.

Soft corals cover a lush wall near one of Palau's most famous sites: Blue Corner

In the Blue Corner: A curious Napolean wrasse investigates the camera

Each dive brought forth a wide range of shooting options. I sprinted from sea fan to soft coral explosion, turned my lights off for long silhouettes inside Blue Holes, and when the sea winds of Ulong Channel pushed me along beyond all fighting, I kicked back and clicked every so often as the world flew by. In Jellyfish Lake, where divers are obliged to leave the tank behind, I indulged my passion for placing the human form front and center in this otherworldly landscape.
Because of the walls, repetitive dives, and deeper bottom time observing the sharks, the extra cash towards Nitrox is definitely wise; however, as Diego, the Cruise Director aboard the Siren says: Don't go deeper than your limits (which is always tempting) because "you'll explode." There's macro if you're keen to look for it, although watch out for remnants of grenades and other ammunition hiding amongst the rubble. It's best to seriously follow the "no touch" rule when in Palau—you know, because you might actually explode!

Exploring the spectacular caverns of Blue Holes

A silhouetted view of the Iro Wreck, one of the many casualties of WWII campaigns in the Pacific

But thanks to Diego's advice, and a little intuition about explosives of my own, I survived a most delightful week of diving. If I didn't feel that I would double my weight because of the delicious food offered aboard the Siren, there is the distinct possibility that I would have refused to leave the ship. For though Palau requires you to be strategic in your swimming and finning techniques in order to navigate current, liveaboard life is pretty cushy: warm towels waiting for you fresh off the boat, beer on tap for when you want to indicate that the night dives are not your cup of tea, and an omelet station to make sure you get a sufficient protein boost for the day. And as a photographer, I am a firm believer that a good, dry camera station is important. Not to mention the luxury of dropping in during alternate times of the day-boat schedules, so that the entire site is clear of competing traffic.

Orange Beach: A coral covered remnant of WWII's Battle of Peleliu

But whether you go by day boat or liveaboard, one thing is guaranteed: a visit to Palau will leave you enchanted. A cruise around the limestone-ridden Rock Islands gives a reference to the underwater topography filled with accessible caverns and notably Chandelier Caves. A drift over Pelelieu's Orange Beach is an emotional experience, as it is basically an artificial reef. The unnatural box-like conglomerations of coral growth hide the spoils of a fierce, long battle and many lives lost. Sharks and the rays seem to follow as you kick, and Jellyfish Lake, the inspiration behind many trips booked, will not disappoint.

Sea fans adorn a wall at Siaes Corner
Planning Your Trip to Palau
When to Go: All year round
How to Get There: Fly to Koror Airport on United Airlines from Manila's Ninoy Aquino International Airport or Guam's Antonio B. Won Pat International Airport. You can also get there from Incheon International Airport in South Korea and Narita International Airport in Japan.
Who to Dive With: For a luxury liveaboard experience, choose Worldwide Dive and Sail's S/Y Palau Siren. For day trips, Sam's Tours is an excellent option.
What to Bring: Camera, reef hook. Note: Basic Aqua Lung scuba equipment rental (BCD, regulator, 3mm wetsuit, mask and fins) and SMB (safety sausage) are provided free of charge on board the Palau Siren.
Photographic Gear: Fisheye, wide-angle and macro lenses, as well as strobes, though this isn't necessary for Jellyfish Lake
Notable Dive Sites: Siaes Tunnel and Wall, Blue Holes, Ulong Channel, The Cut, Orange Beach, German Channel, Big Drop Off, Chandelier Caves, Blue Corner

A view of Siaes Tunnel from inside
RELATED CONTENT
Be the first to add a comment to this article.
Newsletter
Travel with us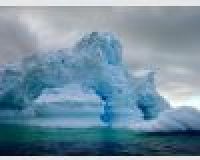 Antarctica
Plan Your Adventure >
Featured Photographer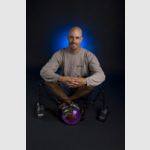 Ethan Daniels
Expert Photographer
Ethan's interest in marine ecology and photography began during the summers of his youth in Cape Cod, Massachusetts. Upon completing his graduate degree in biology at the University of Guam Marine Lab he made the permanent...