Travel
From a Fisheye's Perspective: The Kona Aggressor II
By Keri Wilk, July 16, 2012 @ 03:54 PM (EST)
By Keri Wik
Edited By Joe Tepper

Is it any surprise that Hawaii is known as the "Big Island"?

There are truck-sized lava tubes, enormous pods of bottlenose dolphins, and manta rays with a twenty-foot wingspan.

But Hawaii's Kona coast is also home to infinitesimal creatures, whose ghostly figures rise from the abyss for an otherworldly experience that is found in few other places on the planet.

Don't be fooled by the rugged, newborn look of the lava rock extending from the island like underwater fingers---Kona's waters are among the world's richest in marine life. And whether you are hoping to be dwarfed by giants in this land of the large or feel a little like Gulliver swimming with scads of tiny abyssal invertebrates---Kona is calling.
Diving with the Kona Aggressor
The Kona Aggressor II is the only liveaboard to chart these prolific Hawaiian waters. The 80-foot-long vessel accommodates up to 14 divers in six staterooms. Each stateroom has features like ensuite bathrooms, fresh towel and sheet service, and TV.

Outside your room, even the most demanding diver and underwater photographer will be impressed by the care of the Aggressor staff towards your gear and in-water experience. The centerpiece for your diving experience is the dive deck---complete with individual changing stations and a large camera table fit for dozens of full SLR rigs. There is even Wi-Fi available for much of the trip, which means you can keep up with your office work or update your blog in real time.



There are plenty of outlets to charge your batteries, batteries, and more batteries. While the list of Kona Aggressor amenities goes on, truth be told, the best part might be the warm cup of hot cocoa after a night dive with dozens of swooping mantas.
Photographing Kona's Dolphins

There are two bays on the western side of Kona that have predictable pods of spinner dolphins who spend their days doing laps. The boat tenders of the Kona Aggressor can drop you off near the pods and return when you ask to be picked up. You can also ask to be dropped off in front of the dolphins' predicted path and then hop back in the boat to speed in front of them once they have passed---an even easier option. But remaining in the water, although more work for you, makes it easier to get close to the dolphins.
Photographing the dolphins requires a wide angle lens---either a fisheye zoom like the popular Tokina 10-17mm or a wide rectilinear, like a 12-24mm. These lenses allow you to get close while still keeping the pod of dolphins in the frame.


Strobes can be helpful to fill in shadows underneath these fast-moving mammals, but they are more likely to be a hindrance than a help. Instead, appropriate ambient lighting conditions can be used effectively: direct sunlight or mildly diffuse sunlight is important to make the shadows less hard-edged. A red filter, like a Magic Filter, is useful for restoring the colors lost to the water, especially while free diving at depths.

Additionally, if no strobes are used, relatively high shutter speeds are important to freeze the motion of the dolphins.

Big domes with no strobes will make the front end of the rig more buoyant than the back, causing stress on each wrist. Because of this, a mini dome may be preferable, and will also decrease your drag in the water. Think lean and mean.
Manta Night Dive
The iconic manta night dive may be Hawaii's most notable underwater attraction---and for good reason. Around 7 PM, just offshore in a relatively protected bay, divers descend into the black water and are instructed to turn on their lights and point them upwards towards the surface. These lights attract krill, a favorite snack of the mantas. The ritual has continued for years, so the mantas know when to show up, and they arrive in numbers. It's not uncommon to have encounters with more than a dozen at one time.

Again, a wide angle lens is a necessity: these are big fish that can exceed 3000 lbs! Strobes are most important since the dive is conducted at night. Careful strobe positioning is also important---keep them widely separated and angled away from each other, leaving a cone of darkness in front of your port to minimize illumination of the krill and whatever else is attracted to the lights. Be careful, however, because if you spread the beams too wide, you won't be able to illuminate the inside of a manta's mouth. Careful positioning is required.

The strobe intensity is also something to keep an eye on. Too much power and you can easily blow out their white bellies, too little and they won't pop from the black background. The mantas swoop at the balls of krill in somersaults, so it's difficult to do a straight face-on shot unless you raise the camera above your head and into the fish's path at the last second, but be extra careful not to hit it.

If you want to have your modeling light eliminated from the exposure, you need to have a high enough shutter speed---in most cases maxing it out to the highest sync speed works. Since you will likely want to fire off multiple images in succession, you will want to use a combination of f-stop and ISO to keep your strobes at a moderate power setting to allow the recycle time to keep up with the continuous drive of your camera .

Strobes are generally preferable, but the light from divers' torches can sometimes be enough to create interesting images.
The Black Water Night Dive
The Kona Aggressor offers another unique twist on night diving: a black water dive to photograph abyssal invertebrates. This is no easy task, since it entails photographing small, translucent animals at nighttime in open water. A bright focus light positioned to illuminate the subject is essential for providing the contrast needed for your camera's autofocus.



This is a macro dive, so choose whichever macro lens you are most comfortable --- this is not a time to practice with new gear! The subjects range from weird to weirder and come in all different shapes. Again, firing continuously is important since both you and the subject will be constantly moving and the chances of the plane of focus staying the same as when you locked focus is slim to none.

Persevere through the frustration and you will end up with images of some of the most unique subjects in the ocean.


Lava Tubes

Being a volcanic island, Kona has underwater features that other islands do not have, such as lava tubes. Often, these lengthy tubes have ceiling holes that allow sunrays to pierce the darkness, which, when captured correctly, mimics heavenly cathedral lighting.


A lava tube is basically a dark hole, so you will need to use a slow shutter speed and brace yourself against the wall. Using new cameras with high-quality high ISO performance is helpful in the lava tubes, allowing you to use higher shutter speeds to eliminate motion blur.
Kona's Other Underwater Subjects
Hard corals, cuttlefish, and, most notably, turtles will keep your wide-angle lens busy. Turtles are not afraid of humans and can be seen visiting cleaner stations where they sit still and allow parasite eaters to do their job. In some cases, turtles will approach you very closely. This can be tricky to light, so smaller domes are preferable as they allow a closer focus and provide room for bringing your strobes in close to illuminate areas near the dome.


The guides of the Kona Aggressor will also be busy finding macro subjects: frogfish, moray eels, and small invertebrates are all part of the macro life that are worth photographing. Both the 100/105mm and 60mm focal lengths are valuable sidekicks to your wide-angle lenses on a trip to Kona.
Kona is a destination that will add unique images to your portfolio, with subjects that are both big and small. The Kona Aggressor II's itinerary will provide the opportunity to photograph large manta rays at night, dolphins in clear blue water, tiny black water invertebrates, and even lava tubes with ethereal sunlight. In other words, don't forget all your lenses, and a whole bunch of extra memory cards.







RELATED CONTENT
Be the first to add a comment to this article.
Newsletter
Travel with us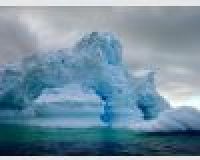 Antarctica
Plan Your Adventure >
Featured Photographer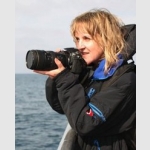 Bonnie Pelnar
Expert Photographer
From the first images Bonnie captured with a rental Motormarine during a 1987 Cozumel dive trip, she was hooked. Her hobby became a passion and her passion became a career. Now she lives out her dream to travel the world as a...