Travel
From a Fisheye's Perspective: The Komodo Dancer
By Glen Cowans, November 20, 2012 @ 06:07 PM (EST)
By Glen Cowans
Komodo National Park sits within one of the most arid regions of Indonesia and features two distinct marine habitats – temperate and tropical, both separated by only a few nautical miles. The major influencing waters are the cold upwellings from the Indian Ocean and the tropical flow from the Flores Sea, but overall, it is the culmination of five ocean currents that create the immense biodiversity found within the region.
The area is a UNESCO World Heritage Site with over 1000 species of fish, 385 species of corals and 70 species of sponge, plus topside, the largest lizard on earth, the Komodo Dragon. Komodo sits between the two major islands of Sambawa and Flores and the passage between these two islands is a major funnel for the tides between the Flores Sea above and the Suva Sea below.
The Komodo Dancer is a 30m traditionally crafted twin masted sailing yacht and she cruises the Komodo islands on ten night itineraries, allowing you to get the most out of your voyage by visiting the three main regions, north, central and south. Nineteen crew cater for sixteen guests with excellent service and the food is a wonderful mix of Indonesian and western delights. Most meals are enjoyed on deck at one very large table, which makes socializing and making new friends easy. The cabins are well sized and feature private en-suites and very comfortable beds allowing for pleasant dreams each night before busy fun filled days of diving and discovery.

Photographers are well catered for on the Komodo Dancer with a large camera table and lockers as well as compressed air. Plus a Charge station just inside the saloon with both 220v and 110v – outlets (multi pin compatible) and two separate rinse tanks are maintained purely for camera equipment.
Underwater Photography Opportunities In Komodo

Your typical day on the Komodo Dancer starts with an early pre-breakfast at around 6:30am, first dive of the day at around 7:30am which is followed by a "made to order" breakfast that you have surprisingly built up the appetite for during your dive. The second dive is around 10:30am followed by a buffet lunch, then its relaxation time until around 2:30pm for your third dive with more relaxation or a shore excursion until the scheduled night dive at around 6:30. Dinner and socializing follows before climbing into your bunk for another great nights sleep. Non diving travelers are also well catered for in snorkeling opportunities which are available at almost every dive site. All diving from the Komodo Dancer is done from two tenders where it is a simple backward roll into the water and the crew will pass down any camera gear to you.


The islands and reefs of the Komodo region offer divers a multitude of variety. The waters are dense in fish life, with schools of runners and swarming anthias everywhere. Massive sponges grow out from the reef slopes under the shadow of thousands of swarming glass fish, where prowling lionfish hover ready to gulp down any tiny fish that gets too close. On several occasions curious turtles would sweep in to check out the divers and one in particular was so captivated by its reflection in my dome port, that I almost could not get away from it.
Almost any dive can be a feast for macro or wide angle and either choice will generally not do you wrong. With a DX camera I found my best choices for wide angle to be either a 10- 24mm or 10-17mm wide angle zoom, and for macro or a 60mm macro lens, although a 105mm macro and/or a plus diopter or close up external lens would be helpful for the pygmy seahorses and especially the lady bug amphipods.
In the north west region is Sangeang Island -- a place so stunning that it is worthy of separate mention. The signature dive here is called "Hot Rocks" where crystal clear water reveals magnificent leather coral gardens of bright pastels over black volcanic sand. Excellent for wide angle scenes, and yet like virtually the entire Komodo region, you could equally spend your whole time looking macro.
On the occasions when visibility is bad, using a fisheye lens to get close to subjects usually reserved for macro photography can be helpful. The distance required to get this frogfish "in-frame" with my 60mm was limited by water visibility, a close focus wide angle shot would have been better.

The black sand slopes are broken in part by sulfur yellow patches of sand where thermal activity creates a natural spa of gas that percolates up through the earth in constant streams of bubbles. If you can tear yourself away from such a surreal environment you can drift with the current around a sloping outcrop of boulders covered in black coral trees to a sloping wall covered in corals and vibrant anemones of orange and fluorescent pink.
The many islands and reefs create channels that make for incredible drift dives through wondrous coral gardens full of soft coral trees and gorgonians, hard corals, anemones and massive sponges, all within waters varying from crystal clear to thick with plankton, and because of this, teeming with fish-life.

On any one dive you will often change water temperatures, and currents can reverse direction. One moment you are swimming through warm water only to have an upwelling occur and find yourself momentarily in cold water, then just as quick or if you ascend or descend slightly, warm water again. The temperature variations can be of several degrees and getting back into the warm can send pleasurable shivers down your spine.
There are amazingly large corals and sponges in area. When phtotograhing large subjects like giant barrel sponges, using a diver will show scale, providing a reference for the their impressive size

Other sites in this region offer critter dives in sandy bays with a sloping bottom in front of a river mouth, perfect for "black sand dives" with the weird and wonderful creatures that go with it.

Another must mention is "Shotgun". Timing is crucial here as this is a narrow channel between two islands with extreme water movement at the wrong time. Starting your dive on a sloping wall, you drift around a corner at 25m in depth, here and there bommies are covered in corals and sea-fans with glass-fish scatted amongst the sand. You gradually drift shallower into a massive "fishbowl" with white tip and reef sharks circling. To the left hand side of the fishbowl is a narrow gully with walls covered in yellow coral and fish hanging in the current. Careful ascent is required, monitoring your buoyancy as the current will carry you up to within 4m of the surface with accelerating power.

Once over the hump you realize that the dive is far from over, quickly hooking on the lee slope, get to the left as much as you can, this puts you in milder current flow where you can simply sit back and enjoy the show. Feeding manta rays swim up behind you in the current, at times coming to within an arms reach as they glide and swoop performing their graceful underwater ballet.
Feeding mantas usually follow a path, so when photographing them, rather then following them with your camera, position your camera slightly ahead to get the composition you desire.
The southern reaches of your Komodo voyage will bring you into colder nutrient rich waters. Cold upwellings here can bring water temperatures down to below 20°C but are nutrient rich upwellings and can be full of plankton.This in turn attracts manta-rays, sharks and pelagics to the area.

Again coral and sponge growth can be prolific along with many macro subjects, especially in the region around Cannibal Rock, subjects include pygmy seahorses, Coleman shrimp, sea-apples, nudibranchs and the legendary "sea fleas" or ladybug amphipods.

Don't forget topside photographic opportunities as well, land excursions to see the formidable Komodo Dragon, where watchful local rangers or your dive guides, provide interesting commentary, as well as safeguard from the dragons themselves in the form of long forked sticks. Once you have seen a 2-3 meter long dragon complete with forked tongue, dagger like teeth, large muscular tail and razor sharp claws, you can see why. Add to this that they can suddenly run at up to 18km/h and you feel very glad for the protection. Other excursions include hikes up to the top of island peaks to witness spectacular vistas and a pink beach, where a red coral that does not loose its color has eroded into fine granules and created a wonderful pink hued beach.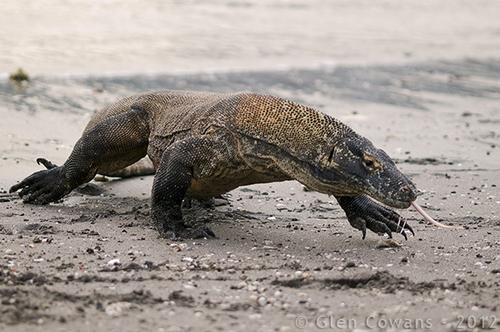 RELATED CONTENT
Be the first to add a comment to this article.
Newsletter
Travel with us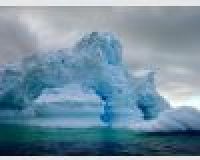 Antarctica
Plan Your Adventure >
Featured Photographer
Wyland w
Expert Photographer
One of the most recognizable artists in modern history, Wyland is renowned throughout the world for his commitment to marine life conservation. Each year, his massive Whaling Wall murals captivate spirit of wonder in more than...