Travel
The Kei Islands: Indonesia's Forgotten Islands
A diver with one of the plentiful gorgonians found off the far-flung Kei Islands

On our recent Indonesia trip, the beautiful Kei Islands were one of several destinations we wanted to visit. Largely spared from mass tourism, this archipelago is surrounded by hundreds of small, uninhabited islands, forgotten in the Banda Sea. Diving is still very new here, and this rare opportunity drove us to take a closer look.
Nearly 500 years ago, almost 2,000 inhabitants fled from the nearby Spice Islands to escape an attack by strange foreign soldiers. They had come in 32 ships and were flying the Dutch flag. In order not to be killed or enslaved like many of their fellow islanders, they paddled their simple rowboats more than 200 miles southeast across the Banda Sea to the Kei Islands. Here, on the easternmost edge of Indonesia, there was little of value from the point of view of the Arab, Chinese and European conquerors. The lack of wealth or desirable natural resources spared these islands from the influence of the colonialists—hence the name, "Forgotten Islands."

Pasir Panjang Beach, one of the most beautiful places in Indonesia

Today, nearly 80,000 people live on the two main islands: Kei Kecil and Kei Besar. There is no industry, and life is simple. On the relatively flat Kei Kecil, Indonesian Christians and Muslims live together peacefully, while on the mountainous volcanic island of Kei Besar people from Papua predominate.
Kei Kecil is surrounded by more than 200 small, uninhabited, paradisiacal islands. If you come by plane from Ambon, the view from the above will remind you of the Maldives. Pasir Panjang in the northwest of Kei Kecil is considered one of the most beautiful beaches in Indonesia. Sunsets there are legendary and look like they are straight out of a book.

Janosch giving a dive briefing before heading out
The Dive Facilities and Environs
At the southern end of this dream beach, you will find Eva and Janosch. Both dive instructors, this couple fled here from their hectic city life in Berlin. In May 2016, the two mid 40-year-olds opened the first dive center on the Kei Islands. There are just 16 beds for tourists on this beach, and 40 on the whole island. There are no accommodations at Kei Besar, but some travelers are said to have stayed in church facilities.
"After six years of vagabond life in the diving business in Southeast Asia, it was time to settle down," laughs Janosch. "We went for the classic small house and pets, but at the same time we added a dive shop."
The two of them have chosen a beautiful spot for their idyllic lifestyle. Nearby you can find two small towns—Tual and Langgur—located on separate peninsulas connected by a bridge. Langgur is mainly Christian, and Tual is predominantly Muslim. What makes this place unique is that, unlike other areas in the Maluku Islands, one finds mosques in the Christian parts and churches in the Muslim areas. In both towns, there are markets with fruits and vegetables, chicken, and of course fish. And surprisingly, there is super-fast 4G LTE Internet, and both islands have ATMs.

The locals in town are wonderful people, and driving a motor bike around is always a fun adventure

Tual's market and the back roads are very atmospheric and certainly worth a visit. The streets are loud, lively, and certainly not dull. There are a few attractions, such as a small cave with a natural freshwater pool and stalagmites. The clean, cold water is very welcome when you need cooling off. There is a lot to keep you busy on your non-diving days, but that is not why you venture to this remote corner of the globe. So, what does this island paradise look like underwater?

The Forgotten Islands Beneath the Waves
After 10 days of diving, we were very impressed. The corals are enormous and in remarkably good condition. There are also plentiful table and elkhorn coral colonies. Among them, gorgonians grow in all colors and shapes, along with some beautiful sponges.
A massive variety of reef fish also makes this area home. You can expect to see buffalo head parrotfish, Napoleon wrasse, giant trevallies, nurse sharks, and even some bull sharks have been sighted. From time to time, eagle rays pass in the blue water, and marble stingrays rest in the sand. You are not as likely to see big animals on the western reefs, but down south they become more common. Overall, the reefs are stunning.

One of the highlights of the Kei Islands is swimming with the olive sea snake

One of the most impressive animals you will see is the olive sea snake, and we had several sightings. In comparison with the more widespread black and white banded sea snake, it is many times bigger, and just as poisonous, and also shows no fear of contact. Luckily, they are just as relaxed and peaceful as their black and white relative.
There is also plenty of macro life here. Depending on the season, you can find Pontohi and Bargibanti pygmy seahorses in several different colors. Of course, you can also see all sorts of shrimp, crabs, gobies, and blennies at any time of year. We were pleasantly surprised by the abundance and variety of small critters on display.

A Denise pygmy seahorse—and there were several Bargibanti nearby as well

There are plenty of subjects for photographers looking to shoot the small stuff

Unfortunately, these pristine reefs are not everywhere. Dynamite fishing was widespread here, and it continues to a lesser extent to this day. Between 70 and 80 percent of the archipelago to the west of Kei Kecil have been bombed.
Janosch has spent thousands of hours exploring the area and looking for the best dives. After being very serious and subdued after talking about the destruction, he lights up when discussing what he has found: "Over the two-and-a-half years we have been here, we have explored about 150 locations in the western archipelago. We located the 20 most beautiful dive sites we can reach from our place at a maximum of 20 minutes by boat. These are, in terms of coral wealth and biodiversity, some of the best sites in Indonesia. We are the only ones to dive here, so it's exclusive, and there are no other divers."
This summer Kei Kecil South will be explored. Down there are some promising seamounts, a barrier island, and a WWF-protected breeding ground for the huge, endangered, leatherback turtle. Aside from exploring the southern sites, there are some fantastic walls that the couple wants to check out. On the southeast coast of the easternmost island of the group, Kei Besar, the sea drops to 6,500 feet. Big fish and pelagics supposedly abound, and the pair of instructors cannot wait to spend more time there.

Eva, Edo, and Captain Gabriel taking divers out to one of the many sites less than 20 minutes away
Sustainable Business Practices
Eva laughs as she helps Edo, the Indonesian compressor man, push a handcart with our diving equipment to the beach. There, we find Captain Gabriel is already waiting in a small boat. Four divers, one guide, one boat. Eva believes it should be kept simple: "Usually, dive centers and dive resorts have a business model focused on maximizing profits and capital accumulation. By creating a complete autonomous infrastructure, all the money earned within the company—be it diving, lodging, food or drink—helps to maximize profits, but it gives the inhabitants relatively few jobs. We want to involve the inhabitants. We want to grow together with the island, slowly, but with substance. This, of course, takes time and requires patience."

Inside Sharif's Wreck: This giant rock is built like Swiss cheese, and is full of glass fish

Our conversation ends when we arrive at the dive site Batu Jalan, which translates as "hiking stones." One, two, three and we fall back into the warm 28 to 29-degree water. We quickly dive to our maximum depth of almost 130 feet, crossing two canyons beautifully overgrown with gorgonians and whip corals. The canyons plunge out of sight and into the depths.
Right in front of us is Sharif's Wreck, a large, hollow coral encrusted rock that rises from 100 feet to 70 feet. The formation resembles Swiss cheese, and inside it seethes with countless glass fish and shrimp. In the darkness, we also see some diamond groupers waiting for their next meal. There's nitrox at Kei Pirate Divers, so we can take our time. On our slow ascent, we take a closer look at the canyons.
Above this, at about 50 feet, the reef merges into a rich, gorgonian-covered slope that is called Gorgonia City. Another 15 feet higher and you find a tropical reef covered with various corals and gorgonians, which extend nearly to the surface. This is a fantastic dive site and one of my favorites here.

It is rare to find such an abundance of big, healthy table corals
An Experience to Remember
Diving in this remote corner of Indonesia is a bit like diving with friends back in the old days. The people are great, and you have the feeling that you are an explorer and seeing things that nobody else ever has. This is so incredibly rare to find anymore, with most dive locations being very well known and all mapped. For those who want to get far off the beaten path, and indulge their inner Nat Geo fantasies, then this is the place.
It has been great having shared time with our new German friends in their small island paradise. We can't wait to return in the future after they further explore the area. Next time, hopefully we can see the seamounts in the south, the leatherbacks, and the deep-sea basin in front of Kei Besar.
Even without these future locations, the current dive sites will provide memories that will last a lifetime. With their extremely photogenic reefs, pygmy seahorses, shrimp, crabs, and olive sea snakes, these islands definitely justify a visit. And you should plan on visiting soon, as the Kei Islands won't be "forgotten" forever.

The tops of the reefs are full of life
Planning Your Trip to the Kei Islands
How to Get There: Use Ambon as your primary transport hub. From there, you can fly to Langguar on either Lion Air or Garuda. It is also possible to take a boat from Ambon, but this will involve a lot more work and time. Check with the harbormaster in Ambon if you want to do this.
When to Go: The best travel time is September through December and between the end of March and mid-June. Most dive sites are straightforward, and there are hardly any strong currents.
Where to Stay: Accommodations are limited, so plan ahead. It is probably best to check with the dive shop and see what they recommend. The 3 Maria Cottages are great, and there are also a variety of other small options.
Who to Dive with: Kei Pirate Divers (info@kei-pirate-divers.com, +62-813-395-177-90) are the best—and really only—shop. Cost per dive is around 30–40 euros ($34–45). There are graduated prices: The more dives, the less the single dive costs. Equipment can also be rented, and it may be included in the cost depending on the number of dives you do. For those looking to continue their dive education, courses up to Divemaster can be arranged.

The 3 Maria Cottages are right on the beach—friendly, clean, and a great place to stay
RELATED CONTENT
Be the first to add a comment to this article.
Newsletter
Travel with us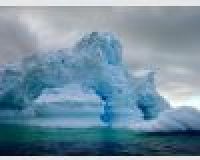 Antarctica
Plan Your Adventure >
Featured Photographer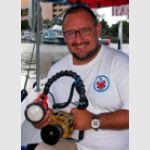 Nacho Gil
Photographer
Water is my life and diving is my soul...