Travel
Jewels In the Crown
October 24, 2007 @ 02:00 AM (EST)

by Jeff Yonover
It's still possible to find virtually undiscovered, entirely unspoiled reefs – with some effort. India's Andaman Islands offer this and more: pristine reefs, a smoking volcano, and a snorkelling pachyderm.
The only way to reach Havelock Island – other than private helicopter charter or small, open boat – is by government ferry, an experience you won't soon forget. It's a hot, crowded ride that does little to get you excited about diving in one of the world's most under-explored paradises.
The ferry terminal at Havelock isn't much better. Like Port Blair, the administrative capital of India's Andaman and Nicobar Islands, and the point of departure, Havelock was very crowded, very dirty, and very loud. But once we emerged from the terminal and were en route to the Barefoot Resort, the island opened like a flower to reveal its true, alluring self. It was what we had anticipated and hoped it would be: lush, peaceful, quiet, and strikingly beautiful. I woke up the next morning to snoop around the resort, ambling down the resort's path to be awestruck by the beauty of one of the prettiest white sand beaches on the planet. And to the strangest beachcomber I'd ever seen.

A Bizarre Snorkeller

The stretch of white sand at Barefoot Resort is simply called Beach Number 7, a name that does nothing to suggest the picture-postcard quality that lies therein. Bordered on one side by a thick forest of 30m mahua trees and on the other by the bright turquoise waters of the Bay of Bengal, the two-kilometre stretch is spectacular day or night. It was also the setting for the start of my Indian adventure, and in particular my photo shoots with Rajan. Rajan is one of the biggest plus-sized models I have ever photographed. If you think that's a bit insensitive, consider that Rajan is a full-grown male elephant. A 57-year-old tusker Asian elephant, Rajan once worked as a labourer in the Andamans' logging industry. The story is that he was taught to swim by a female companion, who later succumbed to a cobra bite. After a long mourning period in which he refused to swim, Rajan eventually took the plunge again. When logging was banned in the area, Rajan found a nice retirement arrangement at the resort. He now
roams the jungle around the resort with his two girlfriends, and takes one or two daily dips in the sea with his mahout, or handler. You can make arrangements with the resort to snorkel or dive with Rajan during one of his swims, an incredible experience to say the least. Rajan is hard to miss as he lumbers down the white sand, past the gawking tourists, and slowly wades into the water. Eventually, his massive feet lose contact with the sandy bottom and he begins to "elephant paddle" his way around. To watch this massive, three-plus metre tall pachyderm with the enormous tusks navigate himself through the waters with such surprising speed and agility is incredible. At times I found it difficult to keep up with him and, more concerning to me, difficult to get out of his way!
Fans of Grand Cayman's Stingray City call it the "World's Best 12-Foot Dive." Rajan and I think they ought to reconsider. He can be a bit fickle and end the swim in less than 10 minutes, or stay in the water for almost an hour. He might even refuse to go into the water at all, meaning you should book a number of dives over a two- or three-day period. Rajan is by no means the only diving attraction at Havelock. The resort offers day-boat dives from the other facility, a 25-minute van ride away. The two-tank trip we made one day was a long grind on a loud,
uncomfortable longboat, but it was worth the effort. Our site that day was Dixon's Pinnacle, an "electric" bommie covered in darting schools of fusiliers, clouds of anthias, morays, large barrel sponges with hawkfish perched on them, and several "psychedelic" juvenile emperor angelfish. It was only a sign of things to come.
Exploring the Andamans
After five days at Havelock, we returned to Port Blair to board the Ocean Rover, a Phuket-based vessel that is one of the few live-aboards operating in the Andaman and Nicobar Islands. The Andaman Archipelago consists of over 500 islands, which sit 770 km
northwest of Phuket in the Bay of Bengal. In a geographical anomaly, the Andamans are closer to the Thai mainland than they are to India (960 km), and yet remain governed by India. The Indian government has done an admirable and thorough job of managing the Andaman and Nicobar Islands. Very few commercial fishing licenses are issued, and the area is well patrolled by coast guard ships and aircraft. The result is a healthy marine environment with plenty of pelagics, thriving corals, myriad reef fish, and even some fun critters. The downside is it's difficult for a live-aboard to obtain proper authority to operate in the area, difficult to provide supplies, and produces many bureaucratic hoops that all visitors must jump through to get there. With the exception of our first and
last dayd of the 10-day live-aboard trip, we saw no other dive boats, freighters, or commercial fishermen. The only evidence that we weren't the only folks left on Earth were a few small local fishing boats we saw one day, an occasional plane contrail kilometres above us, and a couple low buzzes from an Indian coast guard airplane. The Andamans are truly an unspoiled ocean wilderness.
Our itinerary was loosely planned to allow our group to spend more time at the sites we liked the most. We ended up spending the first days exploring the reefs near Passage Island, including spots called Fish Rock and Invisible Bank. The diving in this area, while not fantastic, was rewarding; featuring rocky slopes, boulders, and dropoffs festooned with soft corals, sponges, and gorgonians. We saw zebra sharks tucked into the reef overhangs, large schools of bluestripe snapper cruising above pastel coloured dendronephthya soft coral forests, gangs of massive and menacing looking giant trevally working the drop-offs, hawksbill turtles cruising lazily, and aggregations of diver tolerant red collar butterflyfish below the surging breakers.
One that Got Away

The best diving took place over the next several days at Barren Island. India's only active volcano, Barren Island is located about 150 km northeast of Port Blair. It's relatively small and totally uninhabited – save for a few seabirds and feral goats – and is best known for a series of eruptions in the 1700s and 1800s. It lay dormant until the early 1990s. The last eruption was in November 2006, and the volcano continuously belches smoke and steam every day. I knew it would be a special place the night we arrived. After dinner, I retreated to the upper deck to peer into the water below. The ship's lights were turned on full blast, illuminating a weird undersea concoction. Planktonic creatures of all shapes and sizes, baitfish, and squid were attracted to the bright lights. Every few minutes larger fish – mostly trevally – would dart in to feed on them.

This continued on for quite a while when, inexplicably, the action stopped. I scanned the edge of the lights' effective range, where I saw a huge billfish, probably a marlin. It cruised the edge for a few moments, circling into and out of the lit area before it disappeared, and the other fishes returned. I've not dived with a marlin before, and I was half tempted to rush downstairs, get my gear on and hop in, but he was gone before I could spring into action. Despite wishing upon falling stars, the marlin failed to appear again.
India's Best
The next morning, we began what turned into five solid days of diving at Barren Island. Each day we would motor around the island to a new spot, following the sun's arc for optimum lighting in a cloudless sky. The most colourful and consistently productive area is on the island's southeast, which we typically dived in the mornings. There's a wall there loaded with hot pink soft corals, teeming with swarms of anthias, fusiliers, and other colourful reef fish. On all the dives I made at this site over a five-day period, I saw at least one manta, and sometimes two or three gliding effortlessly around the point. Banded sea snakes were regulars as well, sometimes several on a dive, poking into various holes in the reef in an effort to find prey. Afternoon dives tended to be on the west side of the island, which features the old lava flow into the ocean and a great view of the steaming volcano's eroded cone. On this side there were fewer soft corals, and more large, healthy branching table corals, also circled by vibrant schools of anthias and fusiliers.
Deeper dives I made turned up large schools of surgeonfish, unicornfish, barracuda, and a few monstrous dogtooth tuna. On one d ay we were visited by a small whale shark, which circled the Ocean Rover a few times before disappearing. Night dives were on the south side in a protected bay. These were less productive than we had hoped, but still had the regular nocturnal cast of characters like sleeping parrotfish and surgeonfish, scorpionfish, flatworms, nudibranchs, and a number of colourful crustaceans that shined brightly in our lights. Due to its volcanic origins, the entire area around Barren Island features a "black" sand sea floor similar to parts of Lembeh Strait. While the critter count isn't remotely close to that of Lembeh, there were some great photo opportunities: my favourites were shots of tailgating Risbecia nudibranchs, pairs of elegant fire gobies, incredibly colourful crown-of-thorns starfish, tons of blennies, and massive giant clams.
All told, Barren Island was by far the highlight, reflected in the group's decision to spend half of the trip there. The downside is we missed out on other sites virtually unexplored by divers, including Narcondam Island (with reputedly jaw-dropping wideangle opportunities), North and South Button islands, Passage Island, as well as much of the reefs surrounding Havelock. There is still much to be discovered in the Andamans, and I hope to return soon to see more of its unspoiled reefs. Maybe next time I'll get a shot of the marlin that got away! SD
Thanks to the guys at Scuba Diver AustralAsia .
For more high quality articles on diving the Asia Pacific region, subscribe to Scuba Diver today!
Be the first to add a comment to this article.
Newsletter
Travel with us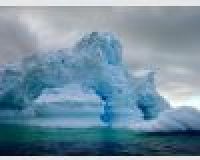 Antarctica
Plan Your Adventure >
Featured Photographer
Eric Cheng
Expert Photographer
Eric Cheng is the Chief Editor and Administrator of Wetpixel.com. He has authored many web journals documenting his trips around the world, and has been published in numerous publications, both in print and on the web. Eric has...