Travel
Los Jardines de la Reina: Face to Face with Cuba's Crocs and Sharks

Since the end of its more lofty days when the mob ran Havana, and the disdained President Fulgencio Batista reigned supreme, Cuba, in its façade, has morphed into a shabby shell of its once glamorous self. Its colonial homes and buildings have turned into peeling, dilapidated antiques that have been rescued by the Cuban population one at a time over the decades with meager means and sparse resources. Its cars, with their muffled engines and trailing smoke plumes, feel like each one is single-handedly causing global warming. But when you step into a Cuban home, enjoy a meal cooked by a doting host, and venture into this country's virtually untouched landscape, you realize that the focus of outside attention remains aimed at the superficial.

Sharks, sharks, everywhere: Jardines de la Reina seems to have greater numbers than anywhere else in the Caribbean

My recent 10 days in Cuba was not my first trip. I may or may not have visited one previous time when I was a daring college student. As a US citizen, we are restricted by the embargo on spending money within the country, and so I shall remain silent on that other time that I don't quite recall. In 2016, under President Obama, however, I am exempt under a journalistic category for which this article proves that my intentions were indeed honorable. After spending a few days running around a strangely familiar but changed Havana, I took a seven-hour bus ride, and then a three-hour boat ride, to arrive at a most pristine and unspoiled corner of the Caribbean that I never imagined existed.

Living amongst the reefs are many schools of varying fish species

Los Jardines de la Reina (or "The Gardens of the Queen") is all it is hyped up to be—and more. I stayed on the Tortuga, which is a floating hotel hidden amongst the mangroves. The benefit of staying stationary as opposed to one of the liveaboards is that we were visited by a most attentive crocodile named Tito, who hung out with us for a few days. In between dives, the two other photographers staying there and I would jump in the water with Tito in hopes that he would widen his ancient jaws towards our lens.

A crocodile taking a plunge towards the mangroves

A triple threat of silky sharks at sunset

Over the course of five days, we dove immensely healthy reefs, crawled through canyons where we ran into tarpon, and almost got tired of sharks. Almost—for they were everywhere. We mostly encountered Caribbean reef sharks and silkies, but I have never seen so many sharks in such abundance anywhere else in the Caribbean. We dove with the silkies at sunset, capturing their golden skin below and the pink sky above; it was truly a photographer's paradise.

Vibrant sponges cover some of the deeper dive spots

A deep-diving hawksbill turtle hanging out at 110 feet

As this area is one of the few places where fishermen and divers meet on equal ground (although it's such a vast space, you never even see another dive group underwater or near you, much less a fishing boat), meals were accompanied with our different stories and perspectives. We were surrounded by 30 reef sharks on our safety stop! That dude almost caught a permit, but it wasn't biting… The rum flowed, cigars were smoked, and the camaraderie was shared under the twinkling sky in the middle of nowhere. It was just us, the mangroves, the crocs, the sharks, and a few fishermen with wonky sunburns. Life is good in this slice of Cuba.

A guide spears one of the many lionfish that have invaded reefs all over the Caribbean
Planning Your Trip to the Jardines de la Reina
When to Go: You can go all year round, but the drier season is from December till April. The water temperature is a bit cooler at this time, around 25–26°C (77–79°F), so a 5mm wetsuit is recommended for comfort. Cuba is subject to the Caribbean hurricane season, which lasts from August through November, so keep that in mind when booking travel.
How to Get There: With more and more flights opening up from the States, travel is becoming easier. There are also flights from Roatán (Honduras), Nassau (Bahamas) and Mexico City. In Havana, stay overnight for the 4am, seven-hour coach transfer to Jucaro in the south, and then there's a speedboat or liveaboard transfer to the reserve that takes about three hours.
Who to Dive With: Avalon Cuban Fishing Centers is the only operator that takes you to the Jardines de la Reina. From budget liveaboards to the high-end Avalon Fleet I and Avalon Fleet II, plus a floating hotel called the Tortuga, you will find a range of options. But with limited space and absolutely no inhabitants, only a relatively small number of people per year get to dive this pristine area.
What to Bring: Wide-angle lenses, strobes, a warm enough wetsuit, depending on the season, a hat (it can be mighty sunny), plenty of sunscreen, and repellent for the still evenings when the mosquitoes come out to play. Plenty of cash for tips and extras is also recommended, as you won't find any ATM machines here.
Accommodation in Havana: Family stays are a great way to see Havana. Given their meager means, these visits can really make a difference for a family, and will give you a unique glimpse into the daily life of everyday Cubans. Make sure to experience some live Cuban music—whether it's jazz or an Afro-Cuban brass band, get yourself out and feel Cuba.
Visas: There are varying types of exemptions for people from the US traveling to Cuba including journalistic, educational people-to-people exchanges, and professional research. Check the current visa rules, but Avalon will also give you some tips for which visa route to take.

On a hunt for tarpon, I looked up to see a silhouetted diver and reef shark
RELATED CONTENT
Be the first to add a comment to this article.
Newsletter
Travel with us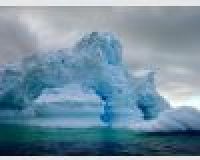 Antarctica
Plan Your Adventure >
Featured Photographer
Stuart Chorley
Expert Photographer
London based Stuart Chorley has over 25 years experience as a photographer, above and below water. Underwater photography has become a specialty, shooting for Advertising Clients such as McCann's Japan (for Panasonic), Lowe...