Travel
Iconic Dive Site: Roca Partida, Revillagigedo, Mexico
By
Jay Clue
, October 9, 2021 @ 07:00 AM (EST)
Oceanic manta rays provide epic encounters and photo opportunities at Roca Partida

Mexico's Revillagigedo Archipelago is considered by many as one of the top big animal destinations in the world, and rightly so. Imagine an area where it's common to encounter massive oceanic manta rays, schools of hammerheads hovering in the blue, playful bottlenose dolphins, huge whale sharks, tiger sharks patrolling the bottom, tuna the size of humans, and even the occasional humpback whale. This is Roca Partida!

There is not much to see above the surface but underwater it's another story

Holding top ranking membership in diving's "Big Three" alongside the bucket list destinations of Galápagos and Cocos Island, this UNESCO World Heritage Site and marine protected area is one of the largest protected areas of water in the world. More commonly known by its largest island, Socorro, the archipelago is made up of four islands far from land in the Pacific Ocean: Isla Socorro, Isla San Benedicto, Isla Clarion and Roca Partida.
The northern most island, San Benedicto, is located about 235 miles south of Cabo San Lucas and 360 miles off the coast of mainland Mexico. Travel eight hours west from San Benedicto and you'll find a legendary, yet tiny, bit of rock jutting out of the Pacific known as Roca Partida. This tip of ancient volcano is so small it almost feels wrong calling it an island, but what it lacks above water, it more than makes up for below the waves. Its sheer face walls drop down to a plateau located about 1,000 feet down before quickly dropping to over a mile below sea level. Roca's remote location acts as a navigation beacon for pelagic megafauna traveling along the eastern tropical Pacific's volcanic ridges, so you never know what kind of mind-blowing marine life might show up next.

A silvertip shark surrounded by schools of fish is a common sight in Revillagigedo

The wall drops steeply down and attracts many pelagic species of fish
Dive Plan
Due to the remoteness of the archipelago, the only way to dive Roca Partida is by liveaboard. The captain will choose the best day in the itinerary to visit based on the upcoming wind forecast, as there are no protected areas to moor the ship if bad weather should approach the island. Based on this, you'll travel overnight from Isla Socorro or San Benedicto to wake up in the morning watching the sunrise over this tiny bit of rock in the middle of the ocean.
As you can imagine, currents here can be very strong, but the shape of the island means that one side is normally well protected. Depending on conditions, you will either drop into the island's sheltered waters or drop into the blue and let the current drift you to the dive site. Either way, you will descend to around 80 feet and begin cruising along the wall, but you really want to be focused on what is going on around you out in the open water if you want to see the big stuff such as mantas, tuna and whale sharks.
Usually, the corners of the island also have some incredible marine life hanging around where the current is strongest. When it's time to head up for the safety stop, you'll want to move a little bit off the wall, as there can be some pretty intense wave movement and surge pulling you up and down, plus it'll make it much easier to get safely back on the RIB.

This booby was also interested to see what was happening below the surface
Equipment
Roca Partida is all about the big stuff so you'll definitely want to go wide angle. Normally, a 15mm fisheye is my go-to lens for these trips, but at Roca Partida, I sometimes like to switch to a 16–35mm rectilinear as it gives a little more reach for anything that comes cruising by in the blue. You'll normally have three or four dives here throughout the day though, so you will have some time to play and swap lenses.
You'll also want to pack two strobes with long strobe arms to be able to spread out the light on the big animals here. The water at Roca Partida is usually crystal clear and deep blue, but since you'll spend most of the dive around 60–80 feet, you'll definitely want some artificial light to help out. Don't forget your SMB so the tender drivers can easily spot you when you are surfacing for your safety stop. Another great piece of kit that is highly recommended when diving at offshore locations like this is a personal EPIRB or marine rescue GPS, like the Nautilus Lifeline. This tiny addition to your gear not only brings great peace of mind, but can quickly save you if you're ever swept off a dive site by alerting nearby ships with your GPS location.

A large Galápagos shark patrols the blue water away from the wall
What You Will See
The iconic subjects you can see at Roca Partida grace every diver's bucket list, but the Revillagigedo's curious oceanic manta rays tend to steal the show. They swim right up to you as if they want to start a conversation, and often circle divers and play in their bubbles. Schooling scalloped hammerheads are usually spotted out in the blue as well as silky, Galápagos, dusky, and blacktip sharks.
Schools of massive yellowfin tuna also frequent the area and whale sharks can be seen quite commonly coming in from the blue in the first half of the season. If you're super lucky, you might even get to spot a mother humpback whale with her young calf resting here before they begin their long journey north. On a really special day, you may even see all of these animals on one dive!
Besides the megafauna, you can find the famous groups of whitetip reef sharks that huddle together on ledges along the wall. Hiding away from the current on the corners, you can find huge schools of jacks, sometimes with giant tuna hunting them. Looking up the wall towards the surface, you can capture some really cool shots of fish schools circling the sheer face walls above.

Huge schools of jacks engulf divers all around the island

A giant tuna rises from the depths below to hunt
Tips and Techniques
The mantas in Revillagigedo get shy if you chase after them or swim quickly towards them. You'll get much better shots if you are patient and let them come to you, plus you'll have a much better chance of spending more time with them. The clear blue water here allows for a good amount of light underwater, so you won't need to crank the strobes up too high. Instead, use them more to fill in and highlight the white belly of the mantas and sharks. As most of the animals here won't be moving too fast, you can get super crisp shots without needing to jack up the shutter speed or ISO.
The water clarity also allows for some really cool shots of Roca Partida itself reaching from the surface down to the depths below with schools of jacks spiraling around it. The best spots for these shots are the corners, and you'll find the best schools on whichever corner is most protected from the current.
If you're looking to grab one of those iconic shots of the whitetip sharks piled together on a ledge, you'll want to approach them quite slowly, as they can get spooked and swim off. I find that slowly coming up from just below the ledge works great. Many of the best dives I've ever done have been at Roca Partida and for this reason, it consistently ranks as my favorite dive site in the world.

Giant mantas hang around for so long you can shoot them from every imaginable angle

Roca Partida's famous whitetip reef sharks seek protection in large groups on ledges of the wall

Silky sharks are also a common sight out in the blue
Planning a Trip to Roca Partida, Revillagigedo, Mexico
When: The season runs from November through June. In early season, you have a higher chance for whale shark encounters and mid-season gives you the best chances of seeing whales, but the whole season is phenomenal.
Subjects: Oceanic manta rays, scalloped hammerheads, Galápagos sharks, schools of jacks, groups of whitetip reef sharks, yellowfin tuna, humpback whales, and the list goes on.
Equipment: Wide angle all the way. Pack an SMB and EPIRB for safety.
Who to Dive with: Nautilus Liveaboards run nine-day trips that visit the best of the Revillagigedo Archipelago, including Roca Partida all season long. Dive Ninja Expeditions also run specialized citizen science or conservation based trips to the islands focused on helping shark and manta ray research and conservation projects.

Manta rays often fly right over your head, so look up and be ready to fire away
RELATED CONTENT
Be the first to add a comment to this article.
Newsletter
Travel with us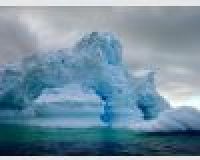 Antarctica
Plan Your Adventure >
Featured Photographer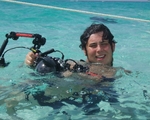 Joseph Tepper
Expert Photographer
I started diving at the age of ten and since that time have wanted to become a better photographer whether using a disposable Kodak waterproof (you know the blue ones) or my D300s. Last summer I received my dive-master in Grand...