Travel
Iconic Dive Site: Punta Vicente Roca, Galápagos
Galápagos sea lions follow divers and are one of the stars of the show at Punta Vicente Roca

Ecuador's Galápagos Islands are rightly considered one of the best scuba diving destinations in the world. With their numerous endemic species and an abundance of iconic marine life, most people dream of diving at the famous Darwin's Arch to swim among huge schools of hammerheads and giant whale sharks, but there is much more to the Galápagos than just this one epic site.
Head further south to the temperate water surrounding Isabella Island, and the cold water upwellings and Humboldt Current brings with it an entirely different kind of marine life and photography subjects. Punta Vicente Roca, on the west coast of the island, is a vertical wall that plunges into the depths below. Dramatic rock formations above the surface are covered in seabirds and marine iguanas soaking up the sun, but it is underwater where things get really interesting.

An aerial view of the cave and the rock formations on the west coast of Isabella Island
Dive Plan
Most divers who visit this part of the Galápagos do so by liveaboard and will stay for an entire day at Isabella, completing at least three dives in the area. If you have traveled overnight from Wolf Island and Darwin's Arch, the first thing you will notice when you drop in for the first dive is a drastic drop in water temperature. Many people are unprepared for this and it's quite a shock to the system, but rest assured that it will all soon be worth it.
The dive begins close to the wall where you quickly descend to a point between 80 and 100 feet to find giant sunfish rising from the depths below. Currents can be strong to ripping, so experience participating in deep dives in difficult conditions is essential if you want to maximize the opportunity and get decent images of the Mola mola. Once your time is up at the cleaning station, you follow the vertical wall back towards the cave, where you will encounter all kinds of other exciting photography subjects before completing a safety stop and getting picked up by the panga.

Endemic black-striped salema swarm over the shallow parts of the dive site

Sea turtles are also a common site on the reef and swimming off the wall
Equipment
The subject list at Punta Vicente Roca is so large that you dive the site day after day and never run out of interesting things to photograph. It is possible to shoot great wide-angle and macro images, but you really need to be a hard-core macro shooter to resist the numerous big animals on offer. Unless you are able to dive here more than a handful of times, my advice is to focus on the sea lions and Mola mola and come prepared with a wide-angle setup and a zoom lens such as the Tokina 10–17mm Fisheye.
Be sure to bring two powerful strobes, as the sunfish are found at depths below 90 feet, where it is dark, and will therefore require a good blast of light to properly illuminate their curious features. Video shooters will also have a field day at this site, especially when the sea lions put on a show and swim through the huge baitballs at high speed, which makes for some epic slow-motion footage. If you can concentrate on both tasks, consider adding a GoPro to your camera setup to switch between stills and video.

Out in the blue, large numbers of fish, like this school of barracuda, are common
What You Will See
The list of marine life at Punta Vicente Roca is unique and unlike any other site I have ever dived. Schooling black-striped salema cover the shallow part of the dive site and are often chased by sea lions and Galápagos penguins, making it entirely possible to capture these three endemic species in one shot. Green turtles can also be seen resting and feeding all over the site.
However, the real star of the show—and target subject of the dive—is the elusive and rare Mola mola. This strange fish spends most of its life way beyond recreational dive depths, and there are only a few places in the world where you can reliably encounter them. On a good day here, it is entirely possible to spend 20 minutes surrounded by multiple sunfish, and then spend the rest of the dive playing with sea lions, penguins and whatever other big animals decide to pass by.

The elusive Mola mola, worth going deep for!

When swimming along the wall, don't forget to keep an eye out in the blue for other pelagic species such as eagle rays, mobulas, sharks and even orcas! It turns out that killer whales like to hunt Mola mola, so if you are really lucky, you may even get to see one while scuba diving, another thing that would be highly unlikely anywhere else in the world. There are also excellent macro subjects if you can pull yourself away from the big stuff. Red-lipped batfish, seahorses and Port Jackson sharks are all photographer favorites.
You can even keep shooting during the surface interval, when you will ride close to shore in the panga to see a variety of seabirds, including blue-footed boobies, pelicans, flightless cormorants, and marine iguanas lounging on the rocks.

Macro subjects are also in abundance—if you can somehow ignore all the big stuff

The red-lipped batfish, another species only found in the Galápagos
Tips and Techniques
With so many subjects to shoot, you will be kept busy and will need to be ready to change settings on the fly throughout the dive. Initially, when shooting the Mola mola at depth, you may need to increase the ISO and use a slow shutter speed to make the most of any available light. It will be dark down there, so consider this when choosing your settings and crank your strobes up to full power, as you won't always be as close as you would like. Sunfish are easily spooked, so approach the cleaning station slowly, be patient and you will be rewarded with better encounters and images. When you ascend to see the sea lions and penguins, use a nice, fast shutter speed to ensure sharp images of these fast-swimming creatures in the shallows.

Sea lions make rapid approaches from all directions—so be prepared

As already mentioned, it can be very cold, so make sure you suit up appropriately, and don't let the chilly water detract from your fun. Don't expect stellar visibility either. The upwellings of nutrient-rich cold water can make conditions challenging for photography, but these same tiny organisms are what attract all of the iconic marine life, so you'll just have to deal with it. Even on a bad day, Punta Vicente Roca is an epic dive full of action, but when it is at its best, it Is perhaps my favorite dive site on the planet!

The wall is covered in colorful coral and reef fish
Planning a Trip to Punta Vicente Roca
When: Year round
Subjects: Sea lions, Galápagos penguins, turtles, Mola mola, stingrays, cormorants, endemic striped salemas, red-lipped batfish, seahorses, Port Jackson sharks, orcas
Equipment: Wide angle is a priority; macro if you have time.
Who to Dive with: Master Liveaboards run 7- and 10-day liveaboard dive trips that visit all of the best dive sites, including spending an entire day at Punta Vicente Roca

A marble ray patrols the reef looking for food
RELATED CONTENT
Be the first to add a comment to this article.
Newsletter
Travel with us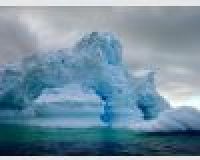 Antarctica
Plan Your Adventure >
Featured Photographer
Michel Lonfat
Expert Photographer
I started diving in 1986 in Papua New Guinea. I decided to try underwater photography during a trip in Thailand in 2003. Since then, I always dive with my Camera. Actually I focus my passion of photographing fish from fresh...