Travel
Iconic Dive Site: Isla Guadalupe, Mexico
By
Jay Clue
, November 7, 2021 @ 06:00 AM (EST)
The mighty great white shark at Isla Guadalupe, Mexico

The great white shark is one of evolution's greatest apex predators. Reaching upwards of 18 feet long and weighing up to 5,000lbs, they pack 300 razor sharp teeth attached to some of the strongest jaws in the animal kingdom. Yet they're able to quickly reach bursts of speed upwards of 35mph. You'd think that these incredible creatures were a holdover from a bygone era when giant predators roamed our planet—and you wouldn't be far off. Great white sharks have been patrolling our oceans for millions of years.
Coming face to face with these ocean titans is unlike any other dive encounter on Earth, and there is no better place in the world to experience it than at Mexico's famed Isla Guadalupe. This remote volcanic island located 150 miles off the coast of the northern Baja California Peninsula becomes a hot spot for great white action every summer and autumn.
Over 700 individual sharks have already been identified at Guadalupe and on average every year researchers discover another 30 to 50 more. This has pushed the Mexican government to protect this unique island and UNESCO to name it a World Heritage Site—one of several in Baja! But it's not only the number of sharks that make it such an iconic spot. Isla Guadalupe boasts beautiful crystal blue waters with visibility regularly approaching over 130 feet, comfortable water temperatures, and naturally protected moorings for a smooth few nights at the island. Combine all this with pretty much guaranteed sightings of great whites and you have the makings of an unforgettable trip.

A large white shark takes a look above the surface
Dive Plan
Being a remote offshore island means that the only way to visit Isla Guadalupe is via liveaboard. Most of the ships running Socorro trips will move up to Ensenada, in the north of Baja, for the great white shark season. To get there, you'll want to book a flight into either Tijuana, Baja California or San Diego, California. These two cities essentially straddle the US–Mexico border and are only about 1.5 to 2 hours north of Ensenada, making them both great jump points for the trip. Once in Ensenada, you'll have about a 16-hour crossing out to Isla Guadalupe. As soon as that's out of the way, the dive plan is one of the easiest there is: Get in the water whenever you want and for as long, or short, as you want.

The contrasting light and dark patterns of the great white shark work well in black and white

Guadalupe is done completely as cage diving due to park regulations. On most ships, they will have both surface and submersible cage options. The surface cages have you three feet underwater and sit usually at the stern of the ship between the wrangling platforms on each corner of the stern. The submersible cages are usually on the outer corners of the ship and take you to about 15 feet underwater. The surface cages are basically open from sunrise to a little bit before sunset, so you can just hop in and out as you please—which is awesome! The submersible cages will have more of a set dive schedule so that everyone gets equal time inside.
Both options offer really different opportunities to see the action, so I'd highly recommend swapping between them throughout the day. The surface cages allow you to get some great light effects with sun rays dancing across the surface, but can also sometimes have a ton of mackerel around them photobombing your frame, which can make it difficult to shoot. The submersible cages create a really cool angle looking up to the surface cages and seeing the sheer size of the sharks next to those cages. Also, in my experience, sometimes the sharks are a bit more curious about the submersible cages. Often, they will follow the cage down and then come in really close to check you out.

A large shark passes by the cages, giving a good perspective of their length and girth
Equipment
First, let's talk exposure protection. The water here is usually around 71°F (22°C), so it can be a little chilly for most. You also have to remember that you won't be moving around as much as when you do normal scuba or freediving, so you're going to get cold faster. A solid recommendation is to bring some extra layers and go for a thicker wetsuit. For most, a 7mm plus gloves, booties and a hood is usually a great choice. One of the really nice things about surface supplied cage diving is that you can leave the majority of your dive gear at home and skip playing Tetris with airline baggage rules. Essentially, all you need to pack is your mask, wetsuit, and booties, and if you like, maybe a hood or gloves too.

A good wetsuit, mask, boots and gloves is the only equipment you need to jump in the cage

Camera-wise there are two main things to consider for the cages. First, you can't physically move closer like you can in normal diving, as you're limited to the inside of the cage. So you'll preferably want some lens options such as a fisheye for when the action is up close and a wide-angle zoom lens for when it's not on the dome. If you have a rectilinear zoom such as a 16–35mm, that will give you some nice options to play with.
Next up, you want your rig to be able to sit just within the cage openings without banging into the bars or having to sit behind them. If you are too far back then you risk having cage bars framing your image. The regulations at Guadalupe forbid anything from sticking out of the cages, so you've got this relatively short range to play within. To help with this, it's best to use a mid-size or smaller dome, such as a 7-inch (180mm) or similar. This lets you fit within all the openings with extra space to spare, which means you can maneuver around the cage easier and don't have to stress so much about smacking your dome into metal. Larger domes should fit in some of the windows too, as they usually have a few larger openings, but definitely check with the ship before your trip to make sure.

The gaps in the cage are quite small, so use a small dome port if possible

The last thing to consider is whether or not to bring strobes. The clear water at Guadalupe gives a good bit of light underwater, making it awesome for shooting natural light, especially in the surface cages. At some points in the day when the sun is casting hard shadows, you might want to throw on a strobe for fill in. The cage can make it feel a little cumbersome with a strobe on the rig, depending on its size. For example, if you're shooting a full-frame rig then you'll need to position the strobe in another cage opening than your lens. As well, you'll have to make sure it's not too far behind the dome so that it doesn't cast shadows of the bars on your subject.

A white shark surrounded by fish, which are also attracted to the bait
What You Will See
Obviously, the main attraction at Guadalupe is up-close encounters with great whites. While you will most likely spot a few seals, some tuna, and mackerel, the shark action is what makes this remote island so special. Try to pay attention to the markings on the sharks or ask one of the guides to explain how to properly identify them. Most ships have a great white identification book on board so you can compare your shots to the ID book and see who has been visiting the cages each day. If you're lucky, you might even spot one that hasn't been identified and potentially have the chance to choose a name!

A vertical approach and attempt at catching one of the baits provides a great photo opportunity
Tips and Techniques
Having three full days shooting the same subject in clear blue water definitely offers a great opportunity to play and experiment. Since that's pretty rare in the underwater photo world, I highly recommend taking advantage of it! If you search for images of Guadalupe online, you'll find tons of very similar shots, since everyone is essentially shooting from the same spots. I recommend trying to get a bit more creative. Look for different angles (kneel down instead of stand, or shoot with the camera angled), play with your custom white balance or shoot black and white, and try to play with those action moments to freeze or motion blur.
In the surface cages, try to get the corner spots on the left or right, as it gives you options to also shoot out of the corners and sides of the cage as the sharks swim past when they miss the tuna. For the submersible cage, you can ask the guides to put them just under the surface instead of going all the way down, if everyone in your cage group agrees. This creates a different angle since these cages are usually off to the side of the stern. It will also let you get shots of the surface cage as a size comparison to show how big these massive predators really are.

A diver watches as sharks pass close by the cage

When not in the water, definitely spend time on the rear deck to shoot the sharks breaching and cruising around. If you have a 70–200mm or 100–400mm, pack it! Trust me, you will thank me later. Drones are also allowed, and you can pick some great landscapes and bird's-eye shots of swimming sharks. There can be a lot of birds around sometimes though, so fly carefully. Also, something to keep in mind is that there is an active military base on the island so flying over land is forbidden. But flying over the water is allowed.
Lastly, if you're shooting natural light, really take some time to dial in that custom white balance since great whites are very good at blending into the background blues. It will definitely save you a ton of time during post-processing later.

An attack on the bait makes for great surface photos when not in the cage
Planning a Trip to Isla Guadalupe, Mexico
When: The season runs from July through November. In the first half of the season, there tend to be more sharks around, but they are predominantly males. While there may be slightly fewer sharks in the second half of the season, this is when the big females arrive.
Subjects: Great white sharks are the stars of the show, but you can also spot seals, schools of mackerel, tuna, and other larger fish coming in.
Equipment: Wide angle or fisheye, preferably with zoom, are the way to go. Try to go with a mid-size or small dome for more flexibility with movement in the cages. And don't forget that topside 70–200mm or 100–400mm.
Who to Dive With: Nautilus Liveaboards have three beautiful ships running six-day trips all season long. The Nautilus Explorer and Nautilus Undersea are my personal favorites. Dive Ninja Expeditions also runs specialized great white shark trips once or twice a year that feature specialized talks about sharks, special guests, and workshops.

As close as one can safely get to a white shark and its impressive jaws!
RELATED CONTENT
Be the first to add a comment to this article.
Newsletter
Travel with us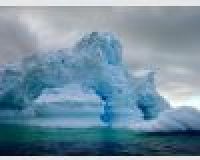 Antarctica
Plan Your Adventure >
Featured Photographer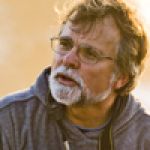 Ralph Clevenger
Expert Photographer
Ralph Clevenger grew up on the coast of North Africa and began diving in the waters of the Mediterranean Sea at the age of 7 with his father. He eventually went on to study zoology at San Diego State University and worked as a...