Travel
Iconic Dive Site: Car Wash Cenote, Mexico
An iconic shot of a diver outside the entrance to Car Wash cenote

Mexico's Yucatán Peninsula is gorgeous topside, and the coast is known for its fabulous diving in locations such as Playa del Carmen, Cozumel, and Isla Mujeres. Below the stunning jungle landscape of its interior, underwater photographers can take part in another special adventure—diving in cenotes. The region is home to hundreds of miles of underground cave systems and caverns, and occasionally the ceilings collapse, opening up an area for divers to enjoy. Hundreds of these holes in the ground can be dived, and one of the favorites is Aktun Ha, Mayan for "water cave" and locally known as "Car Wash" because taxi drivers used to show up there to wash their cars.
This large and photogenic pond-like opening contains many photo subjects, such as freshwater turtles, forests of lily pads, fish, and the the occasional crocodile. Following a professional dive guide, you can enter the cenote to see geological formations as well as Mayan artifacts and return to see beautiful sunlight beams shining through at the exit.

The pink underside of the cenote lilly pads provides a burst of color that looks great in wide-angle images
Dive Plan
Most guided dives start out going into the cavern on what is called the cavern line. One is never far from light or the exit, but the cavern provides stunning stalactites and stalagmites as well as other interesting features to photograph. After a short time inside, with a max depth around 50 feet, cavern divers return to the exit and the light. It's recommended to spend a good amount of time outside the cavern, as there are often lots of lily pads, freshwater turtles, and fish. Sometimes, even a crocodile makes an appearance. It is shallow—less than 20 feet—and there is plenty of light.

A diver enters the darkness of the cavern
Equipment
Wide angle is the way to go. You'll want to capture big underwater landscape scenes in the cavern, as well as close-focus wide angle for lily pads, and hopefully crocodiles. Over-under shots can be awesome, with the lush jungle on top and roots and lily pads underneath.
Inside the cavern, a rectilinear lens is recommended to keep structures like stalagmites and stalactites from appearing to bend. However, a fisheye lens is still an option, especially if a crocodile makes an appearance. Strobes or video lights are useful to light up the interior of the cavern, and setting up off-camera lighting can make for dramatic shots. Don't be afraid to turn off the lights and capture shots from natural light streaming in. Trees, roots, and divers can look cool as silhouettes against the brightly lit entrance.

Silhouetted tree branches and roots can make for a moody image
What You Will See
Mexico's cenotes were previously dry caves that were flooded in recent times. While they were dry, beautiful formations were allowed to form over millions of years. At Car Wash, you can see and photograph these frozen geological moments in history.
Just inside the cenote is a display of Mayan artifacts and fossilized animal bones that were found deep inside the cave system. Returning to the exit, the light coming into the opening, and fallen trees, roots and branches make for an otherworldly shot, especially with a model included. Those with training can continue into the other cave lines, but do not dive beyond your certifications and personal dive limits.

Only those with cave diving certifications or a qualified guide should venture into the cavern

The outside of the cenote has as much as the inside, or maybe even more, to shoot. The lily pads are a popular subject, and to protect them, ropes have been placed around the edges of the open water in some places where snorkelers and divers are not allowed to go. Where they are protected, a forest of them grow, but many still grow just outside the ropes, allowing you to get your camera under them and shoot from below to reveal their pink undersides. With a little spatial awareness, you can get the shot you want without disturbing their delicate stalks and leaves.

Find a healthy section of lilly pads and include the sun rays above to illuminate the image

Freshwater turtles are common and can be seen underwater or at the surface breathing, and there are lots of freshwater cichlid fish. The star of the cenote, though, is the crocodile. Lucky divers and snorkelers sometimes see them at the water's edge, bobbing on the surface or even swimming down around divers. They seem to be adapted to the numerous people swimming and diving and can sometimes be photographed relatively easily.

Freshwater turtles are accustomed to divers and can be approached carefully for close-focus wide angle shots

On rare occasions, the water turns fiery red and yellow. Following heavy rain, tannins from the trees growing around the cenote get flushed into the water, making for even more unique photos. The classic image with a diver silhouette in the orange water is shot at the cavern entrance looking out from the inside. These colors also contrast perfectly with the pink and green lily pads, making photos look unreal.
Topside there are lots of photographic opportunities, too. Iguanas can be seen scurrying around the cenote and up in trees. Many beautiful birds frequent the area, including motmots, which have been used in the past to find new cenotes while wandering the jungle because their presence usually means fresh water is nearby.

Tannins from surrounding foliage sometimes change the water color to a beautiful bright orange
Tips and Techniques
Inside the cenote, try to include a diver or two in the frame for scale to show how large the rooms are. Bumping up your ISO can help get more light onto the sensor in dark situations if you need it. You may find that strobes or video lights are too bright, so try turning down the power or aiming them in different directions, as the light will bounce off the walls and sometimes create cool effects. Bringing extra lights for off-camera lighting can be interesting, too.
On exit, remember to turn your ISO back down. When shooting from the dark into the light, go for an underexposed photo if you're struggling with the bright ambient light. It is easier to recover shadows in post-processing than repair highlights. With crocodiles, turtles, fish and lily pads, get as close as possible. Shoot up, if you can, to show the pink on the lily pads. Plus, the water is usually still enough to see the surface through the water. You can get exciting sky shots with trees, sky and clouds.
I was lucky enough to be diving one morning when the water was orange. By lunchtime, the word was out on Instagram, so keep an eye on social media if you're in the area and want to dive Car Wash in these special conditions.

The highlight for many is the chance to see the cenote's resident crocodiles
Planning a Trip to Car Wash Cenote
When: Year-round, from 9am to 5pm. There is a charge for divers and an extra charge for underwater cameras. There is a parking lot, restrooms, places to set up dive gear, and a platform at the waterline to get in and out of the water.
Subjects: Rocks, speleothems, sunbeams, crocodiles, lily pads, freshwater turtles and fish, Mayan artifacts, fossils.
Equipment: Wide-angle lens, rectilinear or fisheye; big dome for over-unders; strobes or video lights.
Who to Dive with: Under the Jungle does fantastic private guided dives with guides who are knowledgeable about cameras, modeling, and all things involving cenotes and caves.

A diver seems to be exploring another planet in unique conditions at Car Wash
RELATED CONTENT
Be the first to add a comment to this article.
Newsletter
Travel with us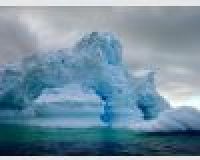 Antarctica
Plan Your Adventure >
Featured Photographer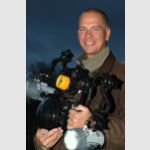 Henrik Gram
Photographer
This is hard for me to judge... I am a naturalist, I think. I like to bring out the true crisp colors of Macro life that only a photo can do. And it is a real challenge. Shapes and patterns are something I look for when diving,...