Travel
Iconic Dive Site: Beqa Shark Dive

There are a lot of contenders for the world's best shark dive. But it's hard to argue against a location where you can see eight species of large sharks on a single dive.
That's exactly what Fiji's Beqa Lagoon offers to divers and underwater photographers—the chance to encounter some of the most prized shark photo subjects: bull sharks, tiger sharks, sicklefin lemon sharks, silvertip sharks, blacktip reef sharks, gray reef sharks, tawny nurse sharks, and whitetip reef sharks.

The Dive Plan
The shark dive, as it's known in Fiji, is located on the fringing reef of Beqa Lagoon, in the south of Viti Levu island. The dive is located in the heart of the Shark Reef Marine Reserve, a protected sanctuary for sharks established in 2004. With protection for the last decade and regular (monitored) feeding, the reef is now exploding with shark and fish life, and a once-again healthy reef. In addition to the shark feedings, the reserve is also a site for ongoing shark population and behavior research.
Despite all of the shark and fish action, the dive plan for the Beqa shark dive is straightforward. At roughly 65 feet underwater, there is an impromptu stone wall arching around a lower ledge, which is often referred to as the amphitheater. It is here where all the action takes place. Even for new divers, getting settled in the amphitheater is made easy by several decent lines.


Once equalized at the bottom, just swim over and plant yourself behind the wall. Before kneeling down it's a good idea to make sure there aren't any stonefish in your spot. The dive is often crowded with fellow photographers, so looking for an open space along the rock wall is suggested for those with long strobe arms.
The feeding lasts approximately 35 minutes, while you snap away at the fish and shark insanity taking place only a few feet in front of you. When time is up (necessitated by no-deco time diving with an air tank) your dive guide will tap you on the shoulder and signal to swim away. After the feeding there's also a fringing reef and wreck to photograph. Safety stops can be conducted on a hang line at 15 feet.


Photo Equipment
It's all about the big stuff on this dive, whether an 18-foot-long tiger shark or massive schools of hungry fish. For DSLR and mirrorless users a fisheye zoom lens is a good choice as it will allow you to fit in a bull shark with its mouth wide open just a foot away, or have the flexibility to capture shyer species like the silvertip just by zooming in. A rectilinear zoom is another option, one which will pay off on a day with shy subjects, but will fail to fit the more friendly sharks into the frame up close.
For the likelihood of these close encounters, compact shooters are encouraged to bring along a fisheye wet lens to increase field of view. Of course, if the sharks aren't coming in all that close, all you have to do is switch back to just the compact's built-in lens.


Strobes will help bring color and contrast to the sharks and colorful reef fish, especially on cloudy days (which are common in this part of Fiji). However, they can be tricky to use without producing clouds of backscatter from the chumming. If you feel overwhelmed by strobe positioning and there's good sunlight, consider shooting in natural light with higher shutter speeds to freeze the action.
In terms of dive equipment, a dark wetsuit is recommended, as you don't want a shark confusing an arm or leg for a fish head—it's unlikely to begin with. An important note is to add more weight to your BCD for this dive to help anchor you down at the amphitheater. It will let you focus on the photography, rather than maintaining buoyancy in the current and hectic feeding spectacle.


What You'll See
The main subject that draws divers and photographers to Beqa is the bull shark. On an average dive, you can expect as many as a dozen bull sharks circling about looking for a fish head snack. The sea of reef fish will part when the sharks come in to take the bait from the dive guides.
On the first of the two dives you're likely to see fewer bulls and more silvertip sharks. The silvertips cruise at a higher level before darting in for a fish head. Once they get their fill, the silvertips back off into the open ocean.
If you're really lucky, you might be visited by a 18-foot-long tiger shark. This might mean some of the smaller bull sharks take off a little intimidated, but it's worth it to witness the prowess of this apex predator. Then, there are all the "less exciting" shark species like reef sharks and giant tawny nurse sharks.


Note: This is not an aquarium. You never know who may show up for their fast food drive through. Some days may have dozens of bulls and little else, while others have an equal balance of species and even a visit from a tiger shark.

Photo Tips and Techniques
The first thing you need to do in order to produce quality photos from this dive is to compose yourself. Take a minute once the madness of the feeding starts to take it all in. Then, if shooting in manual exposure, use your hand or a fellow diver to meter and get all of your settings prepared, before turning to photograph the sharks. Remaining calm will reward a patient photographer who can focus on techniques rather than getting caught up in the moment.
Ok, so once that's out of the way it's all about the sharks. It's tempting to plant yourself right in the middle of the scrum where the large chum buckets are and fish heads are being doled out like candy. But often the outer edges of the amphitheater can provide close opportunities to the sharks with just a percentage of the particulates and backscatter in the water column. Regardless of your positioning—but especially if you're in the thick of it—strobe positioning and settings are key.


Use just enough strobe power to bring out the details in the sharks, especially on the shadowy underside. Then let ambient light take care of the rest. Relying on too much strobe power will result in lots of backscatter flaring in your shots. You can further reduce this by treating a tropical dive as if you were in a low visibility situation: Pull strobes slightly behind the housing port and angle slightly outward. Take a few experimental shots to fine-tune what strobe exposure you can get away with.
Keep in mind that each species of shark—even each individual—will pass you at different parts of the water column. Bull and nurse sharks tend to be lower, meaning your ambient light exposure will require a slower shutter speed and perhaps boosted ISO. Don't forget to shorten the shutter speed and decrease the ISO, however, when shooting up at silvertips and tiger sharks, which are often higher in the water column.


During the dive it's always important to keep your head on a swivel, especially with a camera. Not only do you want to remain safe, but it will help assure you experiment with different angles of shooting (rather than just straight forward) and you won't miss a visit from a tiger shark. It will increase your chances of coming home with the money shot of a mouth-agape bull shark grabbing a tuna head.
While it can be tempting to only focus on the shark action, this dive has much more to offer, such as the biggest groupers you've likely ever seen and more than 100 other species of fish amassing in the tens of thousands. Add some color to your images by including reef fish in the frame.

Planning a Trip to the Beqa Shark Dive
When: Diving at Beqa is year round, although there are fewer bull sharks during the months of November-January.
Subjects: Tiger sharks, bull sharks, sicklefin lemon sharks, silvertip sharks, blacktip reef sharks, gray reef sharks, tawny nurse sharks, and whitetip reef sharks, and tons of reef fish.
Equipment: Interchangeable lens shooters should pack a fisheye or rectilinear zoom, while compact users will benefit from the wider angle of view provided by an additional wide-angle wet lens.
Who to Go With: Most hotels in the area offer the dive through two primary operators: Beqa Adventure Divers and Aqua Trek. Both have lots of experience dealing with photographers of all levels.
RELATED CONTENT
Be the first to add a comment to this article.
Newsletter
Travel with us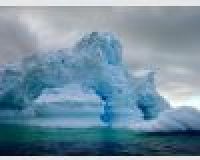 Antarctica
Plan Your Adventure >
Featured Photographer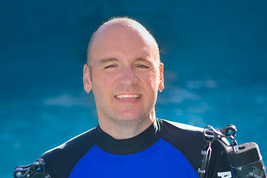 Alex Mustard
Expert Photographer
Alexander Mustard, 30 from the UK, has been an underwater photographer since he was nine years old, and is a total digital convert, currently shooting with a Nikon D2X in a Subal housing with Subtronic strobes. Alex's...