Travel
Gray Seal Photography in the Isles of Scilly
By
Lucy Ray
, May 18, 2015 @ 10:00 AM (EST)
Being based in the UK, most of my underwater photography takes place in lovely indoor, heated swimming pools, so the photographic potential needs to be strong for me to venture into chilly English waters.
However, photographing sea lions in the Galápagos Islands inspired my trip to the Isles of Scilly near Cornwall. The sea lions were my first wild underwater subject that didn't swim away from me, and actually came closer to the camera, so I was keen to replicate the experience closer to home.

The Isles of Scilly look like a tropical paradise with clear aquamarine seas and white sands, but are actually located just 28 miles from the coast of Cornwall
The Seals of Scilly
The Isles of Scilly are a group of islands 30 miles off the southwestern tip of Cornwall, England; and they are one of the only places in the UK where you can easily snorkel with Atlantic gray seals. Only five of the islands are inhabited, with a total population of about 2,000 people. There are estimated to be between 500–1,000 seals off the coast of Cornwall and the Isles of Scilly, so there's a good seal-to-human ratio. The seal area is just a short boat ride away from the island of St. Martin's, where the snorkeling trip departs from.
It has long been a secret holiday destination for the rich and famous (including royalty), who are attracted to the islands for their natural beauty and the slow pace of life. Of course, the only attraction for me was the prospect of photographing the seals underwater.

Photographing Atlantic Gray Seals
The best way to photograph Atlantic Gray Seals is to just float, be still, and let them come to you. Splashing about on the surface is a great way to send the seals off into deeper water. The seals proved to have a sense of humor by sneaking up behind me and nibbling on my fins. So a top tip is to always look behind you. My favorite moment was when a seal latched onto our dive guide's fin and gave it a friendly hug. It proved to be one of my best images from the encounter, too.
The Atlantic seals are even more curious than those I had encountered in the Galápagos. Some of the seals ventured right up to the camera, likely attracted by my shiny dome port and video lights, which also made for some great shots. As with all wildlife photography, patience is vital for capturing an outstanding image, but with the water temperature at 60 degrees Fahrenheit, time becomes limited. However, you can increase your chances of an amazing encounter and images by going out on a trip more than once and spending more time in the water, as I did.


Because the seals move so fast, your natural inclination is to use strobes in order to freeze the motion. I started off with a Canon 5D Mark III in Ikelite housing, 8" dome port, 20mm lens, and dual Ikelite DS161 strobes. However, the lack of visibility in the coastal water means that the chances of producing backscatter with strobes is high. As such, I opted for natural light on some shots, boosting my ISO up to 1600 with an aperture of f/5.6 and shutter speed of 1/800s.


Even when not in the water, there are constant opportunities to photograph the seals lounging about on the rocks. For this reason, I brought a second camera paired with a 70–200mm zoom lens. I hope to visit the seals again with a dive group in late summer when pupping season begins, and capture some images of seal youngsters with their mums.
Planning Your Trip to Scilly
Getting there is easy: Take the ferry from Penzance, Cornwall, to the Isles of Scilly. Accommodation is mostly in bed and breakfast rooms, such as The Sylina on the island of St Mary's. They also run a taxi service, which was vital for transporting all my camera gear to the dock.
The snorkeling trips run from March through to September, but are weather dependent. I recommend going out with Scilly Seal Snorkeling, as they are quite knowledgeable about what it takes for an underwater photographer to come home with stunning shots. The minimum age is eight, and the cost is relatively reasonable at $50 USD. Unguided diving trips are possible with a buddy and take a little bit of an adventuresome spirit, but can provide less-crowded encounters with the seals.

RELATED CONTENT
Be the first to add a comment to this article.
Newsletter
Travel with us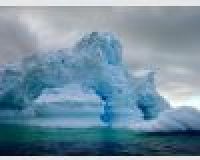 Antarctica
Plan Your Adventure >
Featured Photographer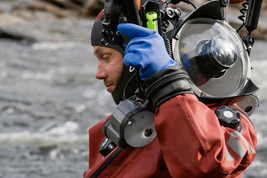 Magnus Lundgren
Expert Photographer
ABOUT MAGNUS Instagram - magnuslundgrenphotography "It is all about positive change for me, as an image may lure a person's mind and move the heart. I always use my own passion for nature to inject fuel into my...