Travel
The Good Life - Remote Underwater Photography in Luxury
August 15, 2013 @ 06:00 AM (EST)
By Kerri Bingham and Hergen Spalink

Photography is not just a profession or a hobby, it is a lifestyle—and much more so for the underwater or wildlife photographer.

The best underwater photography usually takes us to distant, sometimes undeveloped, countries and then hundreds of miles away from civilization into the open ocean. We stay in oftentimes less than ideal or non-existent accommodation, and eat things that we would normally not take a second look at.

For some type of people, this adds to the adventure. But some people want to experience the beautiful reefs of the remote Indo-Pacific without the sacrificing the good life.

Komodo is a destination that is definitely off the beaten track. The national park is a 300 mile sail from Bali and the nearest international airport. While no 5-star hotels are in the area, there are numerous liveaboards that offer the same luxurious lifestyle with the added bonus of waking up to new scenery every morning.
Photographing Komodo with the Arenui
One of the most luxurious liveaboards that visits Komodo is The Arenui. The Arenui, whose name means "small wave" in Polynesian, is a floating 5-star boutique hotel that plies the waters of Indonesia year-round from Komodo to Raja Ampat and everywhere in between.
The boat itself was built in Indonesia over three years using over 12 different types of wood, 70% of which was recycled, and entered service in 2009.
Nicer liveboards offer cabins that feel more like hotel rooms than bunks. In The Arenui, the spacious cabins are named after a particular cultural region of the Indonesian archipelago and contain antiques and woodwork from each of these regions, painstakingly collected over the last decade by the owners, Luigi Russo and his wife Rita. Not only does this add a touch of taste to the boat, it also sets your mood to truly enjoy your Indonesian dive experience by not completely disconnecting you from the remote environment.
The staff on The Arenui understand you are on your vacation. Your camera is carried to the tender boats in its own basket, within which it will remain when not in the ocean with you. Upon returning to the boat the staff will rinse and dry your housing, placing it on a fresh towel in the salon's camera area.
A giant frogfish tucked under a tubastrea coral with some chrinoids
A basket star shrimp, seen only at night
Luscious soft corals on cannibal rock
A juvenile pinnate batfish, not yet 20cm tall
"Ladybugs" - a copepod that roams tunicates and soft corals
A ghost crab aerating its full egg pouch
A hawksbill turtle on Tatawa's current swept reef
A manta ray in Snell's window
North Komodo's gorgeous reefs.
Bubbles emerge from Sangean's volcanic sand slopes
To find out more about The Arenui, visit their website.
RELATED CONTENT
Be the first to add a comment to this article.
Newsletter
Travel with us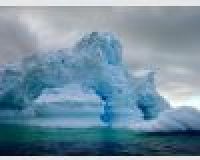 Antarctica
Plan Your Adventure >
Featured Photographer
Stephane Bailliez
Photographer
I started doing underwater photography while on a 1-year round-the-world diving/backpacking trip in 2003, shooting with a P&S Olympus C4000/C5050 in a Olympus housing. I'm only shooting DSLR since 2008 and 1 trip a...