Travel
Going Wide at Wakatobi
With pristine, protected reefs and abundant, diverse marine life, Wakatobi Dive Resort remains one of the planet's most sought-after destinations for underwater photography. A photographer could spend weeks on the surrounding reefs filling memory card after memory card with spectacular marine life portraits and macro scenes without ever running out of subject material.
During a recent visit to the resort, I had the chance to capture a range of interesting and intricate macro images, but I also wanted to showcase the totality of the reef environment which meant spending a significant portion of my dive time shooting wide angle.

Metering the water yielded the best balance of an ambient light background and a strobe-lit foreground. Exposure was at 1/100 of sec at f6.3, with ISO at 200. My right strobe was set at half power, with the left strobe off to avoid lighting up particulate.
What follows is my strategy for capturing the big-picture essence of Wakatobi, along with some of the specifics of the equipment and techniques used to do so. On a majority of dives, my lens of choice was the Tokina 10–17mm, and the bulk of images created with this lens were made in the 13–15mm zoom range.
I chose this lens for its ability to get close to a subject, as it can extremelly close and also has a wide angle of view. The Tokina 10–17mm seems to add a slight extra degree of drama.

At the dive site Roma there is a giant scroll coral formation I have nick-named the rose for its obvious shape when viewed from above. I use only natural ambient light (ISO 200, shutter speed 1/125 at f5.6) as there was plenty of natural light available in the clear water. Having a diver model by hovering a couple feet above gave scale to the shot.
My Subal 7D housing is fitted with a standard 8-inch dome port, but I flipped over to my 100mm mini-dome to work on a few close focus wide angle shots. With the Tokina 10–17mm, you can get away with most anything between a monster 12-inch dome port on down to 100 mini dome without compromising the image quality.
Dual strobes are essential for wide angle work, and their beams should provide wide, even coverage. These images were shot using a pair of Sea & Sea YS-250s and even though they have a beam angle of almost 110 degrees, diffusers helped to create a softer effect and eliminate hot spots.

My favorite wide-angle subjects are those where there is something of interest in both the foreground and background at the same time. Settings: 1/160, at f9 with ISO 200, both strobes on the fan—one from above at ¾ power, one coming in from the side at ½ power to create a little bit of rim lighting.
I am a firm believer in shooting manually, and this includes the strobes. At Wakatobi, my strobe output was rarely set above 3/4 power and I often shot at half power, using slight upward and downward adjustments to provide half-stop latitudes.
My preference is to stay at a ISO 200, though I may go to ISO 300 at greater depths. Basing shutter speed on depth, I'll sometimes go as low as a 1/50 of a second at greater depths, but most often shoot between a 1/60 and 1/90 of a second. On some of the shallow reef crests for which Wakatobi is famous, I was able to bring shutter speeds as high as a 250th.

This really big red fan, which at 110 feet looks almost dark maroon, is given scale by adding a diver. To retain ambient light, I was still able to stay with the same 200 ISO, but had to drop the shutter speed down to an 1/80 sec. This maintained enough depth of field for both the fan and diver at f7.1, with both strobes at ½ power.
When setting up a shot, always start by metering for ambient light in the blue water rather than the reef. If meter readings are ranged between f5.6 and f11, I'll start off at an f8, then make adjustments based on review.
Once I have dialed in the proper aperture to capture the ideal blue of the water, I then turn my attentions to the reef, using aiming and power adjustments to balance light output from the strobes for an even exposure.
If this all sounds a bit methodical, remember that unlike a fish, a reef isn't going anywhere. You have ample time to review your results and make the subtle tweaks needed to dial in your lighting and composition. Because LCD screens don't always tell the whole story, I always review the playback image against the camera's histogram display.

A school of fish adds life to a marinescape. Considering the surface on the fish in the foreground was highly reflective, strobe power was dropped to slightly less than a ¼ power.
Reef scenes often work best at midday, as there is more light penetration, and less interference from shadows. This is especially true at places such as Wakatobi, where many reefs have dramatic overhangs and steep profiles. It's a good idea to discuss site geography with the resort's dive guides ahead of time, as they will known which sites cast morning or afternoon shadows.

Including a human subject to the image, you not only add scale, but also the chance for story telling. Rather than simply swim though the frame, have your model engage in some element of the scene.
When composing a wide-angle reef shot, you can achieve a better sense of scale and perspective by combining an interesting foreground with both mid-range and background elements. Soft corals or sponges can be more reliable than fish, while a dive buddy may provide the most predictable and controllable subject matter.
By including a human subject in the image, you not only add scale, but also the chance for story telling. Rather than simply swimming through the frame, have your model engage in some element of the scene. If you are partnering with another photographer, an easy trick is to take a photo of them taking a photo.

In this image it's hard to tell who is the main point of interest—the turtle or the photographer. If you are partnering with another photographer, an easy trick for an engaging image is to wait for your dive buddy to find a subject, then watch and document the experience.
There's no denying the allure of chasing elusive marine life with a macro lens, but ultimately, it is the panoramic reef scenes that will draw many "oohs and ahhs" from your audience. When done well, a reef scenic can be the next best thing to being there.

Wakatobi's shallows are probably some of the most prolific and colorful; I spent hours and hours right off the beach on the house reef shallows.
RELATED CONTENT
Be the first to add a comment to this article.
Newsletter
Travel with us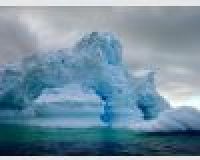 Antarctica
Plan Your Adventure >
Featured Photographer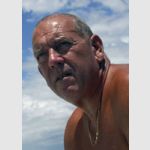 David Henshaw
Photographer
In the relatively short time I have been shooting underwater I am always trying to produce a photograph with the "WOW Factor" - an image that can capture the imagination, that inspires to do better and satisfies the...