Travel
Galápagos in Monochrome
Schooling hammerhead sharks cruise by in midwater

Made famous by Charles Darwin and his Theory of Evolution, the mythical islands of the Galápagos lie in a remarkable tropical region of the Pacific Ocean. A place of rare beauty and diversity, these islands are also known for their large number of endemic species. Several major oceanic currents converge at the underwater mountain ranges of the archipelago, creating an upwelling of nutrient-rich waters that sustain an incredible abundance of life.
Like many underwater photographers, I have dreamed about exploring the waters of the Galápagos with my camera for many years. Having dove many times off the Mexican islands of Revillagigedo, which in many ways share very close similarities, I am familiar with the kind of encounters one can have in these remote, isolated and protected areas. Indeed, biologists that study the migration of sharks in Revillagigedo, Galápagos, Cocos and Malpelo Island have found individuals that have traveled to all of them.

A marine iguana, a famous Galápagos resident, launches off the rocks in search of algae

The unmistakeable silhouette of a giant manta

As a diver, I appreciate deeply the beauty one can find in any marine ecosystem. I am passionate about all marine animals equally—from the tiniest and most obscure to the biggest and most iconic—and I truly believe they all deserve the same degree of appreciation, recognition, respect and protection as any human.
But as a photographer trying to create art through my images, I have found that not all of them are, in my mind, equally photogenic. Therefore, in pursuing the development of my own photographic style, I favor the opportunity to meet with specific animals, and this is the reason I have wanted to visit the Galápagos for so long. Typically, at any given dive site anywhere in the world, I can find very few species that meet my personal criteria of photogenic, but in the Galápagos, the opportunities are hugely exciting.

Barracudas form a swirling tornado of fish

A hammerhead and its entourage of Galápagos sharks

My dream was finally realized earlier this year when I had the opportunity to join the Master Liveaboards Galápagos Master. The 105-foot vessel, named "Deep Blue," which underwent a complete interior refit in 2015, accommodates no more than 16 divers per trip, maximizing safety and comfort for all its guests. The eight air-conditioned cabins, complete with private en suite bathroom, are spread across three decks, with each cabin offering great views.
I was very pleased to discover an excellent indoor camera station, including multiple charging points, where I could safely setup all my equipment, including my treasured Aquatica housing. There are additional storage drawers to the aft of the vessel, so even photography charter groups will have no problem finding enough space for their camera gear.

The M/V Galápagos Master, aka Deep Blue

When you visit such a remote area for a short number of days, you want to have the best local guides there are, because the quality of your encounters will depend on their knowledge, experience and good judgment. It took me no more than the first introduction, briefing, dive plan and first shallow check dive in the evening of the first day to know that our divemasters Juan Carlos ("El Churo") and Franklin were the perfect men for the job. Each has over 15 years of experience guiding divers on liveaboards around the Galápagos Islands.
The meetings for dive planning, held in the spacious indoor lounge on the middle deck, were usually conducted by Juan Carlos, who took advantage of a giant plasma TV to delight and educate us with not only the details of each dive, but also with fun and interesting facts about each place we were going to visit. We learned about the animals and underwater landscapes we were about to visit, and also much about the island's natural history, geology, and its people.
The Galápagos Islands Under Threat
Recent studies have found that many marine animals found in the waters of the Galápagos Islands move to other areas in the region such as Costa Rica, Colombia and Panama, covering more than 800 thousand square miles of a marine area known as the Eastern Tropical Pacific (ETP). But the ETP is at a crossroads. Threats such as plastic pollution, noise pollution from vessels and shipping traffic, habitat destruction and degradation, invasive species, and climate change are placing immense pressure on the health of this marine region and pushing many of its species closer to extinction. This is a region that needs further protection.
Divemaster "El Churo" admires a big school of barracudas

A green sea turtle navigates waters teeming with fish
Hammer Time
The next morning, we made our first landing at North Seymour Island, encountering our first endemic wildlife: fascinating, iconic birds like blue-footed boobies and frigatebirds, and Galápagos land iguanas. Our first immersion was at Mosquera Island, and the abundance of fish of different species was incredible. Barracudas, tunas, blue-striped chub, Pacific creolefish, damselfish, butterflyfish, barberfish, Moorish idols, jacks and snappers are just some of the countless species we came across.
Then came our first hammerheads, circling a cleaning station in what seemed like an endless procession of sharks, one after the other. While it was an impressive sight, they were too far away for a good picture, considering that the background was a visually chaotic reef with too many distracting elements.
But in the Galápagos, the next exciting encounter is never far off, and it wasn't long before we sighted, out in the blue, a small school of hammerheads. We ended up observing them as they passed below us, unfortunately a little too deep and distant to get close with my lens, but they were swimming above a sandy patch, highlighting their unique and beautiful shapes to create a nice shot appropriate for my minimalist style of black and white photography.

Among a school of Pacific creolefish, hammerhead sharks cruise along a sandy bottom

A silhouetted hammerhead glides overhead
Arch of Dreams
I have never met a seasoned diver who hasn't dreamed of witnessing the amazing wildlife gatherings at Darwin Island—and I'm among them. Who wouldn't want to have a dream about hundreds of schooling hammerheads passing endlessly before their eyes, with rays, turtles, dolphins, and other sharks—even the occasional massive whale shark—joining the parade?
But, of course, Mother Nature does not guarantee everyone the fulfillment of such grand expectations. Only the fortunate few will behold these sights, but especially those who understand that this is just the way of things, who don't get disillusioned if the fantasy fails to immediately materialize, and who instead look forward to their next opportunity to come back again, and again, until all the stars align.
And so it was that we spent the next two days diving underneath the famous arch, enjoying the amazing topography, many encounters with schools of perhaps two dozen hammerheads, as well as many of the other promised big animals, but without quite finding the celebrated scenes we had wished for. And yet there were plenty of wonderful opportunities to create appealing images.
After our last dive at Darwin Island, topped by a breathtaking sunset, we began sailing towards Wolf Island, never imagining that only five days later, after thousands of years of emerging from the Pacific Ocean, the iconic Darwin's Arch was doomed to collapse due to erosion. What are the odds that our pictures were meant to be some of the last ever taken?

A hammerhead comes in closer for a portrait

Darwin's Arch, days before it collapsed on May 17th, 2021

Final Surprises
After the glorious past couple of days, as a diver it didn't feel right to want for more, but as a photographer I couldn't help but hope for better visibility and for the schools of sharks—ideally of the legendary size—to come in a little closer to my camera.
At Wolf Island, there were no really big schools to greet us, but many hammerheads were cruising around, alongside countless fish species, eagle rays, and numerous other sharks. At Isabela Island, we were briefly treated to a marine oddity, the bizarre ocean sunfish, or Mola mola, drifting in the blue, and as we explored one of the most beautiful sites I have ever seen, sea lions played cheerfully around us, offering endless possibilities to photograph their beautiful silhouettes. On the last dive at Cousins Rock, northeast of Santiago Island, while visibility had deteriorated further, we were still treated to whitetip reef sharks, sea turtles, spotted eagle rays and a giant school of barracudas.
Ending the trip with a very interesting visit to Puerto Ayora, a town on the southern shore of Santa Cruz Island, we got a glimpse of how people live in such a remote area. The highlight was encountering a sea lion in the middle of a crowded pier. The people here have learned to respect wildlife, and for me, seeing the sea lion looking at home among the locals was a testament to this.
For big animal photographers, it's hard not to fall in love with the Galápagos Islands. There are few places that come close to offering such an incredible variety of bucket list subjects and delivering such an exhilarating experience in just a handful of days. Whether you're rewarded with the vast hammer schools or not…

A trio of spotted eagle rays fly past

The rare Mola mola cuts a curious figure

A pair of young sea lions play at the edge of a coral-adorned wall
Tips for Black and White Photography in the Galápagos
To create appealing monochrome images, one of the key aspects is contrast, so always be sure to keep this in mind when looking for photo opportunities.
When visibility deteriorates, as it may in the Galápagos, it becomes much more difficult to create contrast. In this case, the trick is to shoot against the sun.
For wide angle, my lenses of choice are a 15mm fisheye and a 16–35mm. While there is a possibility of finding huge hammerhead schools, requiring the widest lens, you never know how close you will be able to get, so the 16–35mm gives you the flexibility you need.
Divers observe a school of blue-striped chub
Planning Your Trip to the Galápagos
How to Get There: International travelers flying in to either Quito (Mariscal Sucre International Airport) or Guayaquil (José Joaquín de Olmedo International Airport) can take one of various scheduled flights to the Galápagos Islands. Due to uncertainty around the coronavirus pandemic, it is better to check with your local operator which island to fly to prior to buying your ticket.
When to Go: Diving is year round, but conventional wisdom is that whale shark encounters are more likely in the summer months (June to October), while the winter months (November to May) are better for photographing hammerhead schools.
Who to Dive With: The Galápagos Master liveaboard offers 7- and 10-day trips showing guests the best these islands have to offer.
Money: The local currency is U.S. dollars.
Visa: Ecuador operates a visa exemption scheme for U.S., U.K., E.U., Australian and Canadian passport holders which allows stays of up to 90 days without a visa. Nationals from other countries need to apply for a visa before traveling.
Entry Requirements: There is a park entrance fee of $100 upon arrival (payable in cash).

A mass of fish, mainly Pacific creolefish, provide a backdrop for a hammerhead shark
RELATED CONTENT
Be the first to add a comment to this article.
Newsletter
Travel with us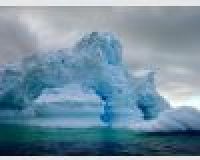 Antarctica
Plan Your Adventure >
Featured Photographer
Jeremy Cuff
Expert Photographer
Jeremy Cuff is a regularly published diving/underwater and travel photojournalist based in Warminster (Wiltshire) in the southwest of the UK. He is the 2007 winner of the Sport Diver Underwater Photographer of the Year Award....