Travel
Found in Transition: Diving Komodo to Alor on Arenui
Experience multiple of Indonesia's best dive destinations in a single "transition" itinerary

Change don't come easy: But the switch of seasons in Indonesia's Lesser Sunda Islands is milder than in many parts of the world. There aren't mass blooms of flower buds or a sudden thawing of ice—temperatures change little more than a few degrees year round. Rather, you must look to the subtle shift in wind and waves.
Twice a year, liveaboards take advantage of this slightly more forgiving sea to begin their beeline between Komodo in the west and the eastern Raja Ampat region. But for the lucky few, the opportunity to photograph what can be found in transition between these two iconic dive destinations is not to be missed.

The Arenui excels at long transition trips, with luxury amenities and large cabins
Uncharted Waters: The Flores Sea
Straddling the dividing line between the Indian and Pacific Oceans, the Lesser Sunda Islands sprawl for more than 1,000 miles. The island chain begins in the west with the tourist hub of Bali and continues east with the Gili Islands and Komodo National Park before stretching out to the Alor archipelago directly above the independent nascent nation of East Timor.
Traditionally, Indonesian dive liveaboards have skipped over much of this region. After all, the names "Raja Ampat" and "Komodo" carry much more cache than the largely uncharted waters in the middle. But recently, liveaboards have introduced itineraries that allow guests to dive their way from one world-class destination to another.

Want to dive your way from one destination to another? Arenui's transition itineraries provide an ultra-diverse array of dives

Known for its critters, Alor has some stunning wide-angle opportunities such as Clown Valley, which is a site completely covered with anemones

For underwater photographers, liveaboard itineraries that serve as transitions from one location to another provide a diversity of subjects unmatched by a single-destination trip and provide access to dives that are otherwise inaccessible throughout the year. Such is the case with Arenui's 12-day amalgamation of diving in Komodo and the Flores Sea. It's a sampling of the best of two of Indonesia's top underwater photography destinations—all in one trip.
Transition trips also bring divers to some hidden gems with the healthiest reefs on the planet
Classic Komodo
The first days of check-out dives on most liveaboards aren't terribly most exciting. But when your itinerary includes a veritable highlight reel of Indonesia's best underwater photography, there isn't time to waste. And so, divers start their voyage by hopping on the rollercoaster rides that are the famed northern Komodo dive sites of Castle Rock and Crystal Rock.
Current is king in Komodo. But the crew of the Arenui are adept at reading the complex tide charts and seemingly abstract pattern of water movement from the surface. The dive site Batu Bolong is especially tricky: A slim rock that rises from the depths to just 10 feet underwater at low tide, Batu Bolong experiences strong down-currents at either edge that produce a deluge of life along the sloping mid-section. Bluefin tuna pass by in the depths, oversized turtles take naps underneath elephant ear sponges along the wall, and in the shallows vivid anthias flit about a forest of hard coral.

At Crystal Rock, you can dive with pelagics like eagle rays, sharks, and tuna

Batu Bolong is especially beautiful late in the day, when golden light casts its spell

The southern reaches of the Komodo region are noticeably different. Sun-soaked beaches and tropical trees are replaced by evergreens and eagles using their talons to scoop up a snack at the water's edge. Underwater, the temperature drops down to 68 degrees (20°C) and the water color shifts to a more opaque shade of teal.
Divers don thicker wetsuits to brave the cold for the chance to see manta rays—sometimes by the dozens—in the famed Manta Alley dive site. Off nearby Rinca Island, the prized subjects are far smaller: At no more than a few millimeters in size, the so-called "ladybug" isopods adorn sea fans and tunicates along the Yellow Wall dive site.

Komodo's "Manta Alley" is one of the best places to photograph manta rays

Super-small ladybug isopods make for a challenging macro subject

It's quite a shock to surface from a dive off Rinca Island to see six-foot Komodo dragons patrolling the beach a few hundred yards away. The dragons are most active towards sundown, with the golden light illuminating the deadly drool dangling from the lizards' mouths. Board one of the Arenui's comfortable dinghies for an even closer look—but not too close.

See Komodo dragons in their natural domain on Rinca Island
In-Between Treasures of Pulau Raja
Off-the-map to say the least, Pulau Raja might easily be confused with its closely named cousin Raja Ampat. This small volcanic island lies roughly halfway between the Komodo region and Alor, which makes it an ideal stopping point on a transition trip that covers 500 miles.
Pulau Raja (or Palu'e Island) is much more than a layover: Drift along the Raja River wall dive site past dozens of vibrant barrel sponges so massive they could engulf a diver. After the misty blue waters of Rinca, the visibility off Pulau Raja makes you feel as if you've dived into a massive aquarium. From 70 feet underwater, it's possible to glance to the surface and watch a local fisherman hauling in a catch.

Traditional fishing traps are common sights in rarely dived areas

With superb visibility at Pulau Raja, it's not uncommon to see fishing boats from 75 feet underwater
Critters of Leba Leba Bay
The unassuming inlet of Leba Leba Bay in the southwest part of Lembata Island is the next stop on the Arenui's cruise eastward. After days of photographing pelagics and lively reefs, the muck-style diving of Leba Leba Bay is a shocking shift—but a welcome one for macro lovers.
Waiwowan is a long stretch of sloping black and white sand, dotted with patches of mini-reefs and other man-made objects—it isn't uncommon to see learning supplies from the nearby school. Arenui offers up to four dives at Waiwowan to increase the chances of spotting the holy grail of fish: the rare Rhinopias. The liveaboard's keen-eyed guides head straight for the depths (100 feet) in search of the sensational scorpionfish.

The paddleflap scorpionfish (Rhinopias) is one of the most sought-after underwater photography subjects

The site also offers up pipehorses and pipefish aplenty. Zig-zagging through the same dive site multiple times increases your chances of spying rare species like Halimeda ghost pipefish or velvet ghost pipefish. Other macro rarities include painted frogfish, leaffish, wonderpuses, blue-ringed octopuses, and starry night octopuses. Sure, you could skip one of those dives for a Balinese-stye massage, but with all of the wonderous critters, Waiwowan is worth every minute you spend underwater.

Night dives are a must for capturing exceptional behaviors such as this cuttlefish feeding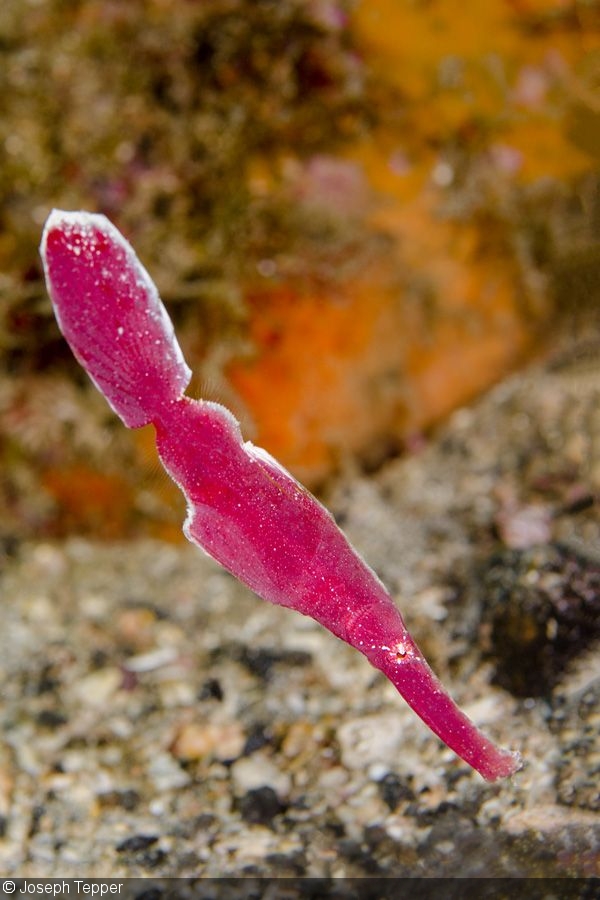 Waiwowan delivers other rare critters like this velvet ghost pipefish
Alluring Alor
Arenui's arrival to Alor's Pura Island is heralded by dozens of young villagers paddling out in dugout canoes. Intrigued by divers as they descend into the nearby Yan Village dive site, the children strap on their homemade goggles—constructed from bamboo and glass bottles—and freedive down. The youngsters' energy is incredibly contagious and photogenic: Smiles and thumbs-ups are likely to appear in many of your images.
The dive that follows is equally as likely to fill up your memory card. The mooring lines from local fishing boats are encrusted with pastels of sponges and soft coral, making for a perfect opportunity to line up a shot of the vessels through Snell's window. The site is also a hotspot for warty frogfish, weedy scorpionfish, and paddle-flap scorpionfish.

The children of Yan Village love to fill your frame with poses and smiles

Colorful coral and sponges encrust a mooring line in the waters of Alor

A diver takes a closer look at the rare Rhinopias

Some dive sites have sandy bottoms, some have coral, but one site in Alor is carpeted from end to end with a rainbow of anemones. Named for the numerous inhabitants of these anemones, Clown Valley offers much more than anemonefish. In the depths, watch out for wobbegongs and passing schools of tuna. The shallows are resplendent in the early morning, as sun rays shine through as a backdrop to highlight massive sea fans adorned with anemones.

Can't count 'em: Clown Valley has more anemones than you will see in a lifetime

The shallows of Clown Valley provide ample sunlight

Alor also serves up some incredible muck-style dives at the alliteratively appropriate Mucky Mosque. Back-rolling into the black water as the loudspeaker blasts the evening prayers for a night dive, underwater photographers can expect to find starry night octopuses, ghost pipefish, giant frogfish, and snake eels.

A starry night octopus slinks about the rubble on a night dive

Call them creepy, but stargazers make for stunning night dive subjects
Transition in Style: Long Trips on Arenui
Long road trips are tedious. Globetrotting flights can feel like an eternity. On transition trips, liveaboards have to cover a large swatch of ocean on the way to their next seasonal destination—often spending 8 to 10 hours per day on the move. But on Arenui, with all the amenities and services on offer, the voyage doesn't feel like just another leg of travel.
From the outside, the Arenui might seem like a traditionally-built phinisi vessel. But take one step inside and you'll be immersed in a combination of traditional Indonesian culture and modern luxury. The rooms and hallways feature a rotating exhibit of art and carvings from across the archipelagic nation—part of the company's effort to effuse the guest's experience with local culture. The comforts of a luxury vacation aren't left out: Grab a midnight snack from your stocked mini fridge; sip on a handcrafted cocktail from the sun deck; or unwind after a long day of diving with a sunset full-body massage.

You could sail around the globe (twice) and never get cabin fever with Arenui's spacious rooms

Take a dive off to take in a relaxing message as the sun sets

Arenui's Komodo-to-Alor trip isn't the liveaboard's only transition-style itinerary. Want to photograph dozens of whale sharks and arguably the best reef scenes in the world? Hop aboard the voyage from Triton Bay to Raja Ampat. Arenui also offers a combo trip from Raja Ampat back towards the west with stops in Maluku (Spice Islands) and the Forgotten Islands.
For underwater photographers, these multi-destination itineraries are more than just a "trip" to Indonesia. They are a journey to a multitude of the country's must-dive spots and an opportunity to experience rarely accessible regions—all in style.

One of Clown Valley's many inhabitants poses with an isopod hiding in its mouth
RELATED CONTENT
Be the first to add a comment to this article.
Newsletter
Travel with us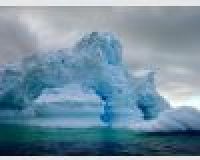 Antarctica
Plan Your Adventure >
Featured Photographer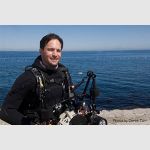 Matthew Meier
Expert Photographer
Matthew Meier is a freelance photographer living in San Diego, CA. He has been diving since the mid 90\'s and shooting professionally since completing his coursework towards a Masters degree in Photography at the Brooks...