Travel
Five Tips for Booking a Liveaboard Trip Online
By Oliver Jarvis, April 26, 2016 @ 06:00 AM (EST)

Liveaboards offer some of the planet's most exciting and most satisfying diving experiences. But finding a boat that suits you and your wallet, and a trip that fits your requirements? That's the tricky part. The Internet provides a wealth of information on dive travel, but this can also lead you to spend countless hours scanning pages of "one-time deals" and "eye-catching offers," and you could eventually end up keying your credit card details into some seemingly obscure corner of the Web. It may feel like you're typing your savings away to catch a glimpse of the blue.
Here, we provide some tips on arriving at the perfect liveaboard option for your next dive trip, and look at how one all-in-one dive travel-booking site, Divebooker.com, aims to provide a reliable, easy-to-use platform that makes securing your booking the stress-free experience you always hoped it could be.

Tip 1: Compare Different Options
Online booking provides information on a wide range of trips, making it possible to compare prices, reviews and routes. But when you're juggling multiple websites, it can take a lot of time to find the right fit for you, especially at popular destinations that might birth a dozen or more liveaboards.
A well-organized, all-in-one travel website is designed to make these comparisons as simple as possible. Divebooker's goal is to offer visitors the widest selection of liveaboards organized by destination and availability. They aim to go that one step further by presenting an easily comparable pricing for each trip, putting costs side by side to make your decision significantly easier. This format provides a complete overview of the boat and trip, from the deck material to the floor plan—you'll be a yachtmaster certification away from being as knowledgeable as the captain.

Divebooker "Special Selections" section organizes liveaboards into thematic trips, so you can make a choice based on what you want to do or see—or your budget

Tip 2: Read the Reviews
Almost every liveaboard claims that it hosts the ocean's top cuisine and most photo-friendly services. And certainly the reviews on each company's website will be the best of the best. For a more realistic idea of what to expect, consult reviews on independent websites.
Divebooker features a customer review section that includes ratings out of 10 for every liveaboard. A bonus is that the review is broken down into sections: safety, service and facilities. Having this customer review feature attached to each liveaboard landing page means that you don't have to wade through pointless holiday commentaries and complaints on TripAdvisor about "the bed sheets being the wrong colour," or there being "too many whale sharks in the sea." With Divebooker's review system, the idea is to get straight to the point and give you the best possible insight from fellow divers and underwater shooters.

Reading detailed reviews by other divers is one of the best ways to know what liveaboard is right for you

Tip 3: Make Sure Pricing Is Transparent
The dreaded "hidden" booking fee that drags the price drastically upwards on the very last click has haunted customers' Internet shopping experiences since the introduction of online transactions. Not only that, but there's the constant worry that you simply may have paid too much. Instead, look for sites where you are given a "best price guarantee" and ones that don't tack on an additional booking fee.
With Divebooker, payments are made without any hidden booking fees, and all rates and prices listed through the Online Reservations System include the entire cost for all services and charges related to the diving host. For those who like to bargain with the price, Divebooker promises to match or beat any rate for the same trip found elsewhere on the Web, so you can still keep your bartering skills on hand. There's also the option to "Price Watch," where customers can sign up to receive alerts of any changes to the rate of their favored liveaboards.

Divebooker's "Special Offers" section promotes discounted and specialty trips

Tip 4: Look for Convenience
Okay, so there are some liveaboard websites that could do with taking the plunge and being introduced to the neo-digital era. But on the whole, site layouts for liveaboards are simplistic and accessible to the customer. Having all the information presented and carefully organized for you on one webpage gives you a clearer insight into what each liveaboard offers.
Divebooker hosts a carefully articulated webpage design to help the customer select their ideal trip, stating costs, route information and ratings. After selecting the destination and month that you want, you'll be presented with a list of liveaboards with brief overviews of each boat, selected images and a list of dates and prices to suit you, plus a Google Maps feature that dots out the liveaboard route, so you can clearly see exactly where you'll be heading.

You want convenience from the moment you book a trip until the moment you dive into the destination. Divebooker's user-friendly format keeps things simple

Tip 5: Look for Good Customer Support
Online booking has a lot of pros, including accessibility, affordability, and variety. But a lack of customer support can leave you feeling as forlorn as a castaway. That's why it's important to book through sites that offer customer support, ideally 24/7, so any last-minute questions can be addressed.
Any person that pops up on a website asking for a chat is often treated with caution. But on Divebooker, booking a liveaboard trip is made easier with a helpful insider. They avoid the typical "online customer service robot" and replace it with someone who knows what divers and underwater photographers want. You can ask them almost anything, from the best site to swim with sharks to the liveaboard least likely to make your girlfriend seasick (yes, I asked!).
Offering a 24/7 human-to-human service means you'll no longer have to wait for the dive center to open shop —you can book, or get more information on, a trip anytime. A useful feature on the instant chat is that the Divebooker guru will email you a copy of the conversation transcript, so any suggestions that they made, or information given, will be easily accessible later.

Customer support can help assist from anything from arranging topside tours to turndown service

Mastering the Art of Booking a Liveaboard Online
Navigating the seemingly infinite expanse of the Internet to unearth your next dive trip can be as daunting as negotiating the depths of the Mariana Trench. Fortunately, dive travel-booking sites like Divebooker are creating easy-to-understand operator databases that are revolutionizing the way people book their dive liveaboard holidays. They are slowly shaking off the "proceed with caution" stigma that is attached to many travel-booking platforms, and replacing it with a reliable and trustworthy service that may one day become a guaranteed safety stop for divers looking to book their liveaboard holidays.

RELATED CONTENT
Be the first to add a comment to this article.
Newsletter
Travel with us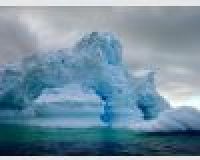 Antarctica
Plan Your Adventure >
Featured Photographer
Walt Stearns
Expert Photographer
Walt Stearns is one of the most prolific underwater and watersports photojournalists in the world. For more than 18 years, his images and writing have appeared in a broad range of well-known national and international...