Travel
From a Fisheye's Perspective: The Okeanos Aggressor and Wind Dancer
Even on a map of Central America, Cocos Island is represented as little more than a dot of land in the vastness of the eastern tropical Pacific. With a landmass of just 9.2 square miles, the Costa Rican island often goes unnoticed at the first glance at the map.

Remote and rugged, Cocos is the only speck of land that manages to pierce the surface on a tectonic plate extending all the way from the Galapagos Islands located roughly 394 miles to the southwest and the Costa Rican coast to the northeast.

Above the water, the steep island slope is overgrown with a thick tropical rainforest punctuated by more than 200 waterfalls; while under the waves the area is strongly influenced by the relatively cool waters of the California, Peru and eastward flowing Equatorial Counter Currents.
Cocos: A Big Animal Mecca
Once the ideal location to burry pirate treasure, today Cocos Island is plundered by underwater photographers.

The waters off Cocos are populated by massive schools of scalloped hammerhead, whale, Galapagos, silky, whitetip reef and tiger sharks along with manta rays, Mobula rays, marbled stingrays, billfishes, tunas, turtles, bottlenose dolphins and schools of jacks so dense that they obscure the sun. Many of these species are daily fare, and over the years photographers have also documented encounters with humpback whales, killer whales, false killer whales, pilot whales and more.
In total, nearly 1,400 marine organisms have been documented to occur in the waters off Cocos. Because of the island's uniqueness, beauty, and mix of wildlife both above and below the surface Cocos was declared a UNESCO World Heritage Site in 1997 and a RAMSAR Site for Wetlands of International Importance in 1998.
Diving Cocos with the Wind Dancer and Okeanos Aggressor
Charting these rich and current-laiden waters are two ships in part of the world's finest fleet of liveaboards.
The Wind Dancer, a 120-foot-long, steel, mono-hull ship is suited to carry up to of 22 passengers in 11 staterooms during 8-10 night expeditions. The Okeanos Aggressor, also pushes the boundry of liveaboard luxury with nine delux staterooms and one quad-stateroom.
Diving is conducted from a pair of 25-foot-long tenders with the dive boats often going to different sites to keep diver numbers to a minimum in order to maximize photographic opportunities. Divers enjoy three day dives and as many as three night dives per trip.
With numerous charging outlets and a camera table on the back deck there is plenty of room for cooperative photographers to assemble and stow the massive amounts of camera systems. The crew happily handles camera equipment upon request, while tanks, BCs and weights remain in the tenders after initial set up until the diving ends making boarding and disembarking a breeze.
With regard to meals, the salon, and other amenities suffice it to say that in accordance with the long standing tradition of service provided by Aggressor Fleet you will be hard pressed to find yourself in need of anything that would keep you from calling the boat, crew, and diving anything but luxurious and first-class.
Cocos Island Underwater Photography Tips
Underwater photographers who go to Cocos want their shot at Mr. Big. That's a given. It is also all but guaranteed that you will see a variety of big animals during your trip. But it is one thing to see big animals, and quite another to create a great photograph of one. Getting great images usually takes some thoughtful planning and in-water discipline to go along with whatever good fortune comes your way.

Listen to the Briefing
The divemasters know the area, the animals, and what has been working lately with regard to getting divers into good shooting positions. No matter how much experience a diver has working with similar animals in other locales, there is nothing like taking advantage of the local knowledge provided by professional divemasters when it comes to getting a magical opportunity.


Lens Selection
While many first time big animal photographers are tempted to select the widest wide-angle lenses in their arsenal, you are often better off using a lens that has a more mid-range angle of view. For crop sensors dSLRs a lens such as a 17-to-55 mm zoom is a great choice for targeting animals the size of scalloped hammerheads, silky sharks and bottlenose dolphins.
For shots of even larger animals as well as schools of hammerheads, a fisheye lens or a Tokina 10-17 mm lens can be an excellent choice. An extremely wide-angle lens can also be a good choice to photograph groups of divers or the big schools of snappers that are routinely seen in the arch at Dos Amigos.


ISO
While the lowest possible ISO setting is optimum in most conditions, at Cocos, especially when it is cloudy and you are making a relatively deep dive, it is often necessary to boost your ISO. That is just a fact of life at Cocos; so make sure to take test shots (lose the word so) in order to be sure your background water exposures are spot on.

Boosting your ISO can also be used to reduce strobe power thus speeding up your re-cycle time, a distinct advantage when the action gets hot and heavy. Another advantage of reducing strobe power is that it is very easy to grossly overexpose the whitish body parts of sharks, rays and dolphins, and the mirror like bodies of many tunas, jacks and other big, pelagic fishes.

Current Is Your Friend
Big animals like current. It's a fact of life, and it means that encountering some current is usually a good thing in terms of getting photographic opportunities. In terms of safety, make sure to carry a safety sausage and some kind of location device that will allow you to signal your boat, and other boats that might be around that you need help in the event you drift away.
When trying to photograph in the currents, being neutrally buoyant, tucking hoses, strobe arms and strobes can be helpful. If you can't swim against a current, it does not help to force the issue. If you can't see the bottom or the tender overhead, or if you aren't sure where you are, it is best to surface as soon as you safely can.

Shoot Up and Ready
At Cocos, you need contrast. In many scenarios you aren't likely to get within arm's reach of a subject like a scalloped hammerhead shark or a bottlenose dolphin, so you can rarely rely on strobe light alone for your exposure.

So, look for upward to level shooting angles that allow you to frame Mr. Big against a background of blue water instead of dark reef. This becomes more important the deeper you dive and on cloudy days. Stay low to the bottom, and when you can, allow the action to come to you. Also, never give up: A lot of great shots from Cocos have been captured during or after safety stops when a curious pod of dolphins, a manta, billfish, or screaming school of tuna makes a fast pass or two. You just never know.
Photographing Cocos Underwater Subjects
Scalloped hammerheads:
While it is always possible to find yourself in the middle of a big school, it is always a good idea to find an active cleaning station where barberfish, wrasses, or king angels are providing their services.

Keep some distance until you have figured out where the activity is heaviest, and then while keeping low to the reef slowly move into a good shooting position without trying to get right in the center of the action. Do that, and you are likely to cause the sharks to move away.
If you aren't working a cleaning station, the divemasters will usually try to put you on an outcropping where there is some current and where you can tuck in and allow the sharks to come to you. Stay put and be patient.

Whitetip Reef Sharks:
Go slow, stay low, minimize movements and be persistent, and the odds are that you will get some very nice opportunities over the course of a trip.
The night dive on the protected side of Manuelita Island provides a wonderful opportunity to photograph reef whitetips as these nocturnal predators hunt for sleeping reef fishes and other goodies. The area is not baited, but the odds are that you will see a lot more whitetips than you can count.
In terms of getting good images, find an area where the sharks are active, get low to the reef and stay put for a while. The odds of enjoying good opportunities are highly favorable.
Marbled Stingrays and Turtles:
Hug the sea floor and allow the flotilla of rays and turtles to come to you. Or, swim parallel to them to close the gap. Don't charge right at them because even though you might get close, you aren't as likely to be pleased with your composition.
Other occasionally spotted wide-angle subjects worth keeping an eye out for include Whale Sharks, Bottlenose Dolphins, Manta Rays And Silky Sharks. These animals are usually encountered in mid-water as opposed to on the bottom. Look for a shooting angle that provides contrast. This usually means shooting toward open water or the surface as opposed to toward a dark reef or down.

Macro Creatures:
With all of the emphasis on big animals it is easy to overlook the macro opportunities at Cocos—but not so fast!. It is nice to come home with images of creatures such as the rosy-lipped batfish (a species endemic to Cocos) the huge but brightly colored Commerson's frogfish, leatherbass, a variety of moray eels, deep red bigscale soldierfish, guineafowl puffers, boxfish, a variety of cardinalfishes and hawkfishes, jawfish, cup corals and more. Don't get caught thinking that Cocos is only about Mr. Big, as macro opportunities abound.
If you get the chance to go to Cocos with
Aggressor
or the
Wind Dancer
, go. Instead of getting your heart set on creating the best ever images of a dozen or more big animals, take a good attitude and be happy to get whatever images you get. Listen closely to your divemasters, and do what they suggest. Do that, and you will likely have the time of your life!
RELATED CONTENT
Be the first to add a comment to this article.
Newsletter
Travel with us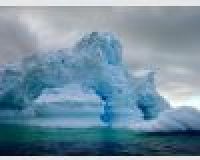 Antarctica
Plan Your Adventure >
Featured Photographer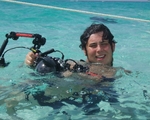 Joseph Tepper
Expert Photographer
I started diving at the age of ten and since that time have wanted to become a better photographer whether using a disposable Kodak waterproof (you know the blue ones) or my D300s. Last summer I received my dive-master in Grand...