Travel
From a Fisheye's Perspective: The Maldives Aggressor
The Maldives' history is as rich as it is exotic.

It has, over the last 15 centuries, gone through periods of dramatic change. Political change has been in the forefront of the news along with climate change's impact to the island nation. But some things never change in the Maldives—and that's the incredible diving throughout the islands and the friendly people who reside in this idyllic tropical environment.

One thousand ninety-two jewel-like islands make up this tiny country in the middle of the Indian Ocean, south of Sri Lanka. The islands are part of 26 atolls that stretch some 500 miles from north to south and 75 miles from east to west. How you dive in the Maldives is also a matter of choice. Hundreds of resorts sprinkle the atolls, most outfitted with their own sorts of dive shop and daily boat trips.

But to really explore all the 1000-plus islands have to offer – all the whale sharks, mantas, mammoth napoleon wrasses, and even macro marvels – you'll have to voyage the seas by liveaboard.
Making your home on the Maldives Aggressor for the week – or maybe two – provides all the diving comfort you want or need. Whether it's serving up tasty meals and snacks, or taking care of your treasured camera equipment, the crew is there to assist. Diving from a dhoni, a separate boat designed to hold all your diving equipment and the compressor, makes getting in and out convenient.
Although the staff of ten is all extremely attentive to guests, the divemaster Shumi, receives accolades from photographers and videographers. Shumi speaks several languages fluently and because his passion is marine biology, he helps with behavior, species identification – and photo opportunities. Speaking of photography, the Maldives Aggressor spares no expense services for even the most dedicated shutterbugs: The yacht features a spacious camera table, ample charging station and even a computer dedicated for downloading and editing your snaps.
Underwater Photography in the Maldives
So what does the Maldives hold in store for underwater photographers? After six trips to these islands, I can tell it's all about the schooling fish. The fact that you can be wrapped in a blanket of fusilears, bannerfish or blue-striped snapper will keep your wide-angle setup on more often than not. Then there are the walls and overhangs dripping with soft corals in pastel shades of yellow and lavender. Outside the atolls, current flies through channels, where upwelling brings in the big boys.


Wide-angle Walls and Corals:

While many Maldives' sites boast outstanding coral and fish life, three in specific on the Aggressor itinerary are ideal for photography, both located in Ari Atoll. Maalhos Thila (aka Blue Caves), Kalhahandhi Kandu (aka Pannettone) and Kuda Rah Thila share the luxurious covering of soft corals in overhangs and walls, with schools of hundreds (even thousands) of fish hiding underneath.
Without an inch of plain rock on these sites, having an ultra-wide fisheye lens on your SLR (or wide-angle adaptor for compact users) is a must to get close and eliminate the water column between you and your subject. Even when photographing schools of fish, it is likely that colorful corals will also sneak their way into the frame—so having a set of strong strobes to fill in the color is critical.


Big Stuff Abounds—Pelagic Life in the Maldives :
Always be prepared for Mr. Big. No matter what dive site you are on, there is always a good chance of running into a manta or whale shark or napoleon wrasses. Of course, for repeated close encounters with mantas, few places are as bountiful as the Maldive's "manta point." It's important at any of these locations to follow your divemaster's instructions to get not just any shot—but a great shot.
Be calm, don't chase and don't touch the animals. By staying in one place and controlling your breathing, you are much more likely to get a head on shot of the subject approaching than a "tail shot" of it running away. If you are patient enough, the mantas will come so close overhead that you can only fit a portion of the winged giants even in your fisheye frame.

One of the most famous dive sites in the Maldives is Mushimasmigili Thila – Ari Atoll. Don't try to say the name in one breath. It's also known as Fish Head. Located in a marine protected area, this site appears on virtually every top 10 list and it's also a good place to see sharks. My favorite is a big Napoleon wrasse who isn't afraid to go eye to eye with the divers.

When the itinerary of Maldives Aggressor includes the southernmost tip of Ari Atoll, you have a great chance to photograph the biggest fish in the ocean. The Ari Atoll is a marine protected area most known for its whale shark action.
Macro Maldives
The fish in the Maldives may very well be the cleanest on the planet. The manicures and pedicures aren't lmited to the decadent resort spas. Everywhere you look fish are cleaning bigger fish, tiny wrasse are swimming in and out of mouths and gills and shrimp are busy picking off particles of skin from morays.
The biggest dilemma you face as a photographer is not finding macro subjects, but deciding between your 100/105 mm or 50/60mm macro lens. I frequently choose my 50mm lens because it focuses close on smaller subjects, but allows me to shoot larger animals like morays being primped for the prom.


You could go on and on about the variety of photo possibilities in the Maldives. But with more than a thousand islands and hundreds of dive sites, the only real way to appreciate this underwater photographer's paradise is to board the Maldives Aggressor. And with two itineraries to choose from, you may find you'll want to go back over and over again.
RELATED CONTENT
Be the first to add a comment to this article.
Newsletter
Travel with us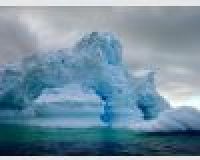 Antarctica
Plan Your Adventure >
Featured Photographer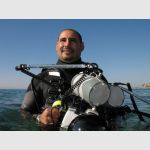 Noam Kortler
Expert Photographer
Noam Kortler is connected to the sea since he can remember him self. he was born on the coast of the Mediterranean sea of Israel and was diving and surfing when ever he could He moved to Eilat, the south popint of israel to...