Travel
Filming the Galápagos: An Adventure with Master Liveaboards
By Daniel Norwood, July 7, 2017 @ 04:00 AM (EST)
The biggest school of jacks I have ever seen engulfs my dive buddy at Darwin's Arch

Last year I traveled to the Galápagos Islands for the first time having been invited to report on Master Liveaboards newest vessel, Galapagos Master. I spent 10 amazing days diving the very best sites the archipelago has to offer and was completely blown away by the number of special encounters I was able to experience for the very first time. Huge schools of hammerheads, giant whale sharks, mantas, Mola molas, sea lions and marine iguanas were just some of the highlights of the trip, and I came home with a portfolio of images and memories that would be impossible to achieve anywhere else on the planet.
Inspired by these epic encounters, and an urge to capture more of my experiences on film, I decided it was finally time for me to investigate the world of underwater video. I have spent the majority of this year experimenting with the Panasonic Lumix GX8, a compact but capable mirrorless system, and begun to see slow but steady improvements in the quality of my video work. So when I was asked to return to my new favorite dive destination and shoot a promotional video for the Master Liveaboards team, I jumped at the chance to put my newfound filmmaking skills to the test.
With the help of Nauticam and Keldan, I added a wet wide-angle lens (WWL-1) and a pair of powerful compact video lights to my existing kit and set off on my first professional video assignment.

Green turtles are a common sighting at many sites—and a very cooperative and curious subject
Planning the Shoot
The Galapagos Master is the most luxurious dive boat in the Galápagos and its crew are some of the most experienced divers and naturalists around. The cabins are comfortable, the food is fantastic, and the beer fridge is always well stocked and ice cold! I was delighted to get back on board, catch up with some familiar faces, and set sail on a new and exciting adventure.
Having visited before, I knew what to expect at each dive site and this helped me to plan many of my shots and what equipment I would need in advance. I made sure to pack a second GX8 body to shoot on land and as a backup for my underwater setup should disaster strike. I also bought along my Phantom 4 Pro, DJI's latest quadcopter, as a special permit had been arranged for me to fly the drone within the national park.

My home for 10 days, the amazing Master Liveaboards boat, Galapagos Master

In order to get the highest-quality footage, I planned to record everything in 4K at 30 frames per second, only changing this if I wanted to shoot a specific subject in slow motion. If you have a capable camera, filming in 4K is desirable even if you never intend to output at this resolution because it allows for a much greater level of control in post-processing. Stabilization, cropping and color-grading is all part of the editing process, and it is much easier to produce a high-definition video if the original files you shoot have more available pixels to begin with.
In the Galápagos Islands, there are a number of well-known iconic species that most visitors hope to encounter. I hoped to capture at least one good shot of each of these famous inhabitants, so that my film would give future visitors an idea of what awaits them in this very special place.

Darwin and Wolf
Our first stop was Darwin and Wolf, the most northerly and most isolated islands in the archipelago. The warm water surrounding these islands is home to hundreds of hammerhead and Galápagos sharks and is also a regular stop-off for whale sharks and other large pelagics. As such, the dive sites here are rated by many as some of the best in the world.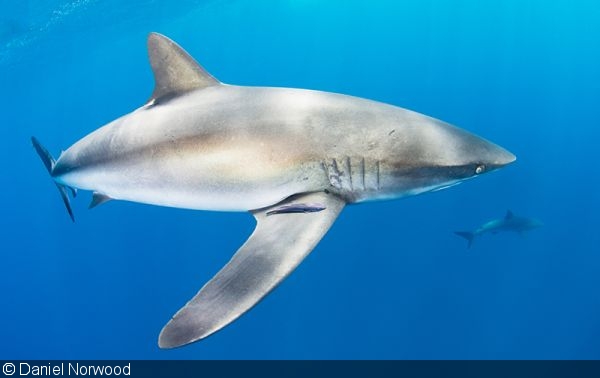 As well as large schools of hammerheads, silky sharks are often seen at the surface around Darwin and Wolf

Master Liveaboards spends four days at the islands. Divers are most likely to see the largest groups of hammerheads early in the morning when the current is strongest and the visibility is at its best. On the very first dive at the famous Darwin's Arch, I hit the jackpot. Within minutes of settling into a sheltered spot on the reef, a huge school of sharks passed by silently in the blue, and I managed to capture some amazing footage having only just turned on my camera!
Happy to have some special shots in the bag so soon, I was a little disappointed to discover, on our second dive, that the current had all but disappeared—and so had the sharks. However, this meant we were able to leave the protection of the wall and swim out into the blue. Almost immediately, frantic tank banging could be heard coming from the dive group ahead of us, and we had been told during the briefing if we heard this level of commotion underwater, it could mean only one thing—Mr Big had turned up! With the camera running, I swam as fast as I could towards the noise and was soon face to face with a huge whale shark. It was the first time I had seen one of these gentle giants on scuba, and I was ecstatic that another one of the Galápagos' most charismatic megafauna would now feature in my film.

Fish life in the Galápagos is off the charts and big schools of fish are everywhere

The one drawback of filming a whale shark on day one, of course, is that the rest of the trip would struggle to live up to the excitement of that first day. Yet, by any standard, subsequent dives were still amazingly action packed and full of life. The sharks were always there in the distance, but became harder to see and film due to worsening visibility. Instead, I spent the remainder of my time shooting more inquisitive and co-operative creatures such as turtles, schools of jacks, and passing eagle rays.
I quickly fell into a filming routine that seemed to be working well. After descending and getting settled, I would position my dive lights and take a white balance reading before locking focus on my fins or something else close by. This proved to be reliable preparation and I was nearly always ready when a subject approached unexpectedly. I also kept a close eye on my histogram and would occasionally bump up the ISO to ensure my shots were correctly exposed. The powerful output from the Keldan lights helped me to maintain the vibrant colors and details in my captured footage, especially on dives below 60 feet.

The wall at Punta Vicente Roca is blanketed in soft corals
Fernandina and Isabela
After four days of diving with Darwin and Wolf's awesome pelagics, it would seem crazy to suggest I was ready to move on, but I knew what was coming next. Traveling south, the water temperature quickly drops by nearly 20 degrees Fahrenheit, bringing with it a complete change in the underwater environment and its inhabitants.
Punta Vicente Roca, located on the west coast of Isabela Island, is my favorite dive site in the entire region, and is perhaps the best place in the world to encounter the strange oceanic sunfish—the Mola mola. Our guide, Juan Carlos, was the first to enter the water and immediately declared conditions to be the best he'd ever seen! In fact, so excited was I to get underwater, I barely even noticed the drop in temperature, and as we approached the spot where the Mola mola come for cleaning, one huge disc-shaped fish after another appeared from the depths. The bright sunlight and amazing visibility meant we could see far into the distance, making it easy to get great footage of this rare and elusive species.

Elusive Mola mola ascend from the deep to be cleaned by a variety of different reef fish

The rocks around the islands are also home to endemic birds such as flightless cormorants and Galápagos penguins, and these animals sometimes appear underwater and surprise divers too!
After a day of deep diving with the molas, the boat moved further south to Cape Douglas and a very different underwater experience. Every day, hundreds of marine iguanas soak up the sun along the coastline before entering the ocean to feed on algae and moss that covers the rocks around the island. With little to sustain them on land, these lizards learnt to dive for food and this special dive site is the only place on Earth where it is possible to see them underwater. Amazingly, the iguanas let you get very close—as long as you don't chase or harass them—but shooting steady video in the strong surge was quite a challenge.

An endemic marine iguana poses proudly while feeding underwater

Sea lions can arrive on any dive at any time. The juveniles are especially inquisitive!

Sea lions are also incredibly successful here and inhabit nearly every island in the Galápagos. They can appear on any dive at any time, and inquisitive pups were a regular feature of the latter part of the trip. I soon discovered that sea lions are a subject I definitely prefer to film than photograph: The way they play and interact with divers underwater is fascinating to watch, and you can see they play a starring role in the final part of my video.
So many other amazing encounters happened during my 10-day trip that it is impossible to list them all here. Mobulas, mantas and dolphins appeared in the blue while macro critters such as the endemic red-lipped batfish and the Galápagos horn shark were there to be found at some sites if you could take your eyes, and lenses, away from all the big stuff.

The completed film: The Galápagos Islands – An Adventure of a Lifetime

The dive itinerary with Master Liveaboards is action packed, offering over 30 dives and a number of land visits where you can also see the famous giant tortoises as well as a huge variety of seabirds including both red-footed and blue-footed boobies.
Having had the privilege to do both, I can confirm that photographers and filmmakers will have the time of their lives shooting in the Galápagos. Indeed, the only negative about visiting the islands is that no other destination will ever compare. I hope you enjoy my first foray into underwater video and you're inspired to visit what remains one of the last untouched paradises on Earth.

Shooting Video: Tips and Observations
I imagine many of you reading this will be thinking about making the transition from stills to video, so I wanted to share some of the things I discovered during the making of my Galápagos film.
Strobes are annoying: It wasn't until I joined a large group of photographers that I realized how annoying strobes are for anyone shooting video. I lost count of the number of great clips I captured that were ruined, and had to be trashed, due to flashes going off at the crucial moment. I will definitely pay more attention to my buddies in future when shooting stills and try not to interfere with their work!

Groups of king angelfish cruise the reefs, feeding on growth on the volcanic rocks

Models are useful: There were a number of times I wanted to show divers interacting with marine life but could not do it. I'm used to diving with my partner, who often doubles as a model when necessary, and I missed having that option.
Video lights are very bright: The Keldan dive lights I used were so impressively bright that I had to be careful not to point them in the direction of other divers. I would often keep them on low or turn them off completely until ready to shoot. It was the first time I had used professional quality dive lights and the difference was huge. If you're serious about video, purhase the most powerful lights you can afford.
Never stop shooting: Putting together a great promotional video means you need to feature a variety of different shots in your film. That means land, sea and even air! A drone is a fantastic tool that can help you show the environment and its wildlife from all angles. I tried to fly my drone as often as possible and use my land camera whenever we did a shore excursion or had some spare time on the boat. I even managed to fly the quadcopter through Darwin's Arch—which made for a great intro to the film.

The blue-footed booby—one of the Galápagos Islands' most iconic birds

Capturing behavior is fun: Although great images do tell a story, it is arguably easier to capture an animal's behavior when shooting video. Curious creatures such as sea lions and turtles often put on a show for the camera, and there is no better way of sharing this with other people than by showing them a motion picture.
Wet lenses are great: All of the underwater footage on this trip was shot using a relatively cheap Panasonic kit lens combined with the impressive Nauticam WWL-1. This wide-angle wet lens had me covered for all of my shooting needs. It is wide enough for even the biggest of animals and you can also zoom in and frame smaller subjects perfectly. There's also the option of adding a macro wet lens instead, like the Nauticam CMC-1, if you happen to find something small that needs the additional magnification.

Red-lipped batfish are only found in the Galápagos and provide a rare opportunity to shoot macro

White balance often: To record the best colors, it is crucial to white balance as often as possible, ideally before every shot. The Panasonic GX8, like many other cameras, has a bank of four customizable white balance settings that I set at depths of 16, 33, 50, and 65 feet. This meant I could easily make adjustments on the fly if I didn't have time to make more exact adjustments.
Editing takes time: Although shooting the film was a great experience, I was not prepared for the amount of time it would take to put all of the footage together. Shooting video may sometimes be easier than shooting stills, but there is undoubtedly more work to do in the editing process. Be prepared to put in many hours in front of your laptop when you get home.
Don't try and do both: I'm happy to say that I now class myself as both an underwater photographer and filmmaker. One thing I did learn the hard way, though, is that it very difficult to concentrate on both disciplines at the same time. Do yourself a favor and decide before the dive if you're going to shoot stills or video. Even better, only do one or the other for an entire dive trip. You will probably have much more fun and get much better results.

A marine iguana heads to the surface to catch a breath

---

For more of Daniel's work, make sure to visit his official website or "like" his Facebook page. Daniel has also been featured as Photographer of the Week.
RELATED CONTENT
Be the first to add a comment to this article.
Newsletter
Travel with us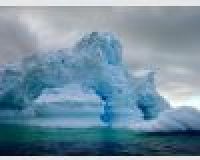 Antarctica
Plan Your Adventure >
Featured Photographer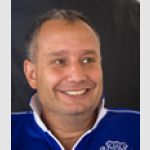 Pasquale Pascullo
Photographer
My style includes doing many repetitive dives on the same place. I get to know the animals, they get to know me! And I always tell my modeling fish subjects, \"I love you.\"