Travel
Famous Places, New Faces: The Walls and Caves of Anilao
By
Ram Yoro
, January 10, 2020 @ 06:00 AM (EST)
The entrance to Mapating Cave, a side of Anilao most never see

Anilao is world famous for macro photography and black-water dives. Located only two hours from Manila airport, it is accessible, has dozens of resort options, and delivers over 50 amazing dive sites. Most visitors spend their time on only a handful of these sites; their focus is on finding weird or bizarre creatures lurking in the sand and rubble. This is a shame because if you look up from the sand, you can find some unreal wall dives and a serious cave for technical divers.
There is so much more to Anilao than the Maricaban Passage, the strip of water where most dive sites are. If you head off the beaten path, a whole new range of dive sites opens up. Take the trip around Maricaban Island and you'll find a cave that will challenge even experienced cave divers. Mapating Cave is Anilao at its most technical—turns out this place is not all shallow reef dives after all. If you head deep into Balayan Bay, you'll find another stunning site, Ligpo. This deep in the bay, you would expect to find only long sandy bottoms and poor viz; there are no currents here and the tide is very minimal. Instead, you'll hop in and find one of the best wall dives in the Philippines! Very few divers visit these sites, so give Anilao a second look and find the new faces of this famous place.

The sea fans around Ligpo Island need to be seen to be believed
Techincal Cave and Mysterious Fish
Our first dive is Mapating Cave, and this is a dive for very experienced and technical divers only. It involves depths beyond recreational limits, extended overhead environments, planned decompression, and open blue water ascents and descents. Do this only with proper training, experience and equipment. Now that being said, Mapating Cave is an awesome dive and one of the most popular cave dives in all of the Philippines. It can be a long boat ride around to the far side of Maricaban Island, and it will require an experienced captain to be able to locate the reef, as it is out in open blue water.
The name Mapating means "lots of sharks" in the local dialect. It was given this name by local fishermen who would tell stories about how during line fishing, sharks would often come and steal their catch right off the hook whenever they reeled them in. Additionally, the earliest divers to explore this spot would always find the entrance area to the cave full of sleeping whitetips. So, the name was obvious at the time, but sadly like so many other places now, the sharks are gone.
Descending in the open blue water, watch the current and make sure you hit the top of Mapating Reef, which is at 60 feet. This area is flat and covered with rubble and there's not much to see, so keep swimming west until you find the drop-off. Follow the drop down to the bottom and at 150 feet you will see a massive black hole appear in the side of the cliff, guarded by the statue of a mermaid on the left side. This is Mapating Cave—make sure all your primary and backup lights are working at this point.
Even non-cave divers can enjoy this area, and although there are no more sharks, the area is home to huge marble rays. If the rays aren't around, sometimes they will have hung their eggs around the outside of the cave entrance. The rays and the eggs can be a very cool experience, but the real adventure lies ahead in the black inky darkness.

Heading in towards the chamber with the eyelight fish

The entrance to the cave is about 30 feet across, and it continues straight in for another 30 feet before you hit a Y-junction where the cave divides into two separate tunnels. These two tunnels are about one-third the diameter of the entrance area, and each one continues for another 65 feet or so. A popular activity is to head to the end of one of these passages and shut off all lights. Sitting 165 feet inside a cave at 150 feet deep in utter darkness is not something for the faint of heart, but there is a unique payoff. After about five minutes, strange blueish-white lights will begin to appear and seemingly blink in the darkness in a show that is a fantastic display of bioluminescence.
The source of these mysterious lights is only apparent when you turn your lights back on and see several small, mostly black fish that have a white spot under their eyes. These are eyelight fish and this white spot under their eyes is the source of the lights in the dark. They use these subocular bioluminescent organs to attract prey, confuse predators and communicate with other fish of their species. They turn these lights "off" by simply closing a dark lid that slides up to cover them. Witnessing this show is the highlight of any dive to Mapating Cave.
While the cave is a destination for serious cave divers, experienced divers may plan dives here to the entrance area and even inside to see the eyelight fish. Proper gear, training and experience with planned decompression dives are a must though. Penetration to the deeper chambers beyond the eyelight fish is highly discouraged, but there are divers who are qualified to do it. If you plan to dive here, you also must time your dive around slack tide as the blue water currents here are strong and unforgiving. Trying to fight the current while heading down and back up will just burn air and energy and lead to potentially fatal issues, so go only when the water is calm. This is one of the most popular cave dives in the Philippines so if you are up to it, the experience can be a real treat.

Penetrating deep into Mapating is only for experienced cave divers, but it's worth it!
Sharp Walls, Lush Gorgonians, and Sharks
Our second new face of Anilao is located far on the other side of this region up in Balayan Bay. Located just on the other side of the small rocky island, the site is called Ligpo and it has perhaps the best wall dive in this entire region of the Philippines. There are two sites at this little island, the other being Shark Cave, and they make an excellent pair of dives.
Your first view of the bottom will be of a lush shallow reef teeming with life and color, and after a brief swim, the true star of the show emerges from the blue ahead of you as a massive wall plunges into the depths and continues on far beyond the limits of sight. The wall itself is almost vertical and in many spots continues into the deep darkness below, while in other spots the bottom is visible far below at over 100 feet deep. Swimming along the wall, you are treated to an incredible profusion of Alcyonacea sea fans, which are the trademark of the dive sites around Ligpo Island. If you brought a torch, switch it on and play the light over these giant fans. This will reveal a range of colors that run the gamut from yellow to deep purple.

One of Ligpo's resident fans—their numbers are almost uncountable

There are also plenty of great hard corals up in the shallow reef area

While admiring the giant fans, you will likely notice big shadows moving about at the edges of your vision. Hold still and watch closely and these will reveal themselves as huge silver giant trevallies. These are not your usual jacks; these are truly massive fish that are almost as big as the average diver. Giant trevallies grow to well over 5.5 feet, and the ones that live at Ligpo are every bit that big. Watching these huge fish race about in pursuit of their next meal is an amazing experience, especially when you are doing it while hovering over the abyss with only a wall and sea fans to keep you company. Continuing along the wall with the giant trevallies as your companions, you will suddenly see something emerge from the gloom in the open water away from the wall.
Swimming out into the open water, this darkness will quickly reveal itself as a pinnacle that appears to have broken off from the main wall. This undersea mound is very angular and is the size of a small office building! What is most impressive about it is the incredibly dense growth of sea fans and soft corals that grow on the top. It may sound like a cliché talking about amazing growth in the Ligpo Island dive sites, but this area atop the pinnacle is the densest in the entire area and it is an incredible sight. The entire area is like a colorful tropical garden that teems with bright reef fish and a few incredibly large trumpetfish. If you are lucky, and the reef has been undisturbed for several days, you may also see blacktip reef sharks patrolling the rocky crevice between the pinnacle and the wall.

Sleeping whitetip reef sharks at the bottom of the wall

The color and variety of corals on the wall will keep wide-angle shooters busy for hours

Inevitably, air supply and bottom time will force you to leave this underwater Eden and head back to the wall to begin your gradual ascent. Crossing back to the cliff, a small swim-through marks the end of the wall much like a finish line for a marathon runner. From this point, it is best to turn around and start working your way up into the shallows. Don't be disappointed though: Remember that amazing shallow reef you saw at the beginning of the dive? Well, now is your time to explore it! The shallow reef area is made up of rocks and boulders that run from the top of the wall all the way to the surface on the small rocky island. These rocks are covered with dense hard and soft corals and the whole area has an almost pinkish glow to it.
Swimming amongst these rocks and corals, it is likely that you will bump into hawksbill or green sea turtles who come to the shallows to feed on the sponges that grow in profusion. If you approach slowly and let the turtle determine the encounter, you are likely to end up with a friendly dive buddy: It is not unheard of for turtles to get curious about divers and swim with them, even going so far as to do a safety stop and ultimately surface! Even if you don't get lucky and find a friendly chelonioid, there are still plenty of small eels, fish in all colors, and even weird macro critters to keep you busy while you do your safety stop and breathe the air you have left. Remember to surface before you get too low on air though, as it is very easy to get distracted by everything around you!
These two sites are just a sample of the non-traditional Anilao dives you can do. There are more walls with raging currents. There is at least one wreck and we're looking for more. There is also an amazing dive site on the far end of Maricaban Island called Grotto. It has everything a diver could wish for—cave, reef, fish, and few visitors. If you've already been to Anilao, come back and give it another try. There is a lot more here than most people ever see.

You can usually find turtles up on the shallow reef above the wall

---
About Ram Yoro: Ram is a recreational scuba instructor, tech diver and underwater photographer based in the macro capital of the Philippines, Anilao. Aside from being a pioneer in the bonfire method for photographing plankton, he is also active in exploring caves, wrecks, and reefs in the region. Some of his recent works are published in "Let's Go Dive: Guide to Anilao" and "Legends Beneath the Waves: Philippines," where he is co-author with Andrew Marriott. He is also one of the contributors in the book "Black Is the New Blue, Volume 2," which features the works of avid black-water and bonfire photographers. When not in exploration or shooting mode, Ram regularly conducts underwater photography workshops and partakes in judging photo competitions. Outside his Facebook and Instagram pages, he regularly shares his works through the dive expos in the region.
RELATED CONTENT
Be the first to add a comment to this article.
Newsletter
Travel with us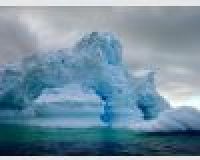 Antarctica
Plan Your Adventure >
Featured Photographer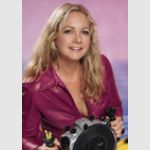 Candice Campbell
Expert Photographer
Whether shooting on dry land or underwater, Candice manages to produce breathtaking images that are dramatic and startlingly unique. In the highly competitive fields of fashion and advertising there is a compelling need to be...