Travel
Exploring the Magical Reefs and Seamounts Around Kimbe Bay
Extensive coral gardens thrive in the shallows of Kimbe Bay

When exploring the remote areas of the Bismarck Archipelago, William Dampier visited a huge crescent-shaped island situated 55 miles off the Huon Peninsula on the eastern mainland of New Guinea. He dubbed the island "Nova Britannia," which later became New Britain. Although many adventurous travelers have been here before me, flying over the sulfur filled active volcano craters cloaked in virgin rainforest really makes you feel as if you are about to explore a lost world that nobody has set foot on before.
New Britain is a stunningly beautiful island. It has a fascinating colonial history, a traditional way of life, and pristine wilderness—aside from the large oil palm plantations in the lowlands—and I would have loved to have explored the spectacular forests, but I am here to see the incredible reef systems scattered throughout the surrounding waters.
Fringed by an undulating landscape of volcanoes and forest, Kimbe Bay lies on the north side of New Britain. Due to the region's volatile geology, the island straddles two tectonic plates, causing the shelf of the island to plunge into fathomless depths only a couple of miles from the shore. Within the bay, there are many seamounts, underwater mountains with peaks that barely reach 100 feet beneath the surface and some that are even exposed at low tides. All are covered in dense and extremely diverse hard coral gardens, providing isolated marine ecosystems for a vast array of creatures.

A colorful scene from a reef in Kimbe Bay

A spine-cheek anemonefish opens wide in a bleached anemone

Scientific journals vary a little on the exact number of species found in Kimbe Bay, but its around 536 types of coral—which is more than half of the world's total coral species! This explosion of biodiversity is aided by the sheltered position of the bay, which is protected from the worst of New Britain's weather by the Willaumez Peninsula to the west and Cape Tokoro to the east, allowing delicate corals to thrive.
The mass bleaching events on the (relatively) nearby Great Barrier Reef have been a real concern for the reefs around Kimbe. Although there is evidence of bleaching here, it is nothing like the large-scale events seen on other reef systems around the globe. The remote location, close proximity to cooler deep water, and low anthropogenic impacts on the area may have given the corals an extra resilience against rising sea temperatures
Many of the seamounts here have large resident schools of chevron barracuda and bigeye jacks. By far the largest school is on a site called Bradford Shoals, which rises up from the ocean floor at 5,000 feet to around 65 feet on the top. Three-foot-long barracuda school together in their thousands, creating impossibly beautiful flowing shapes against a backdrop of azure blue water. Fishing here is minimal—generally just subsistence fishing from the small villages that are dotted along the coastline—and it shows, as healthy populations of predatory species like groupers and snappers are highly abundant. Along with the astounding coral diversity, the fish species tally here is around 900, one of the highest on the planet.
One of the best ways to explore the seamounts and reefs around Kimbe Bay is by liveaboard. I've chosen Walindi Resort's MV Febrina, captained by the legendary Alan Raabe, who knows these waters better than anybody else.

Many of the seamounts are home to immense schools of chevron barracuda

A school of jacks performing an elegant dance on a seamount

A silvertip shark passes by overhead
Witu's Wonders
After an overnight steam from Kimbe, we arrive at the reef-fringed Witu (or Vitu) Islands, which were formerly known as the French Islands. The group is a volcanic caldera (large volcanic crater) situated around 40 to 70 miles northwest of New Britain. There is a real mixture of marine habitats here, from black sand critter-filled slopes to dramatic underwater archways, seamounts, and thriving fringing reef systems. One of the most impressive sites is Barney's Reef, a current-swept seamount rising up to just 15 feet below the surface. The dive site is around 160 feet in diameter, so depending on the current can be circumnavigated in a single dive.
The abundance of fish on the site is astounding, with large schools of red snapper, black snapper, jacks and barracuda converging in dense schools where the current is strongest. The reef itself is festooned with vibrant Dendronephthya soft corals, barrel sponges and sea fans.

When the current is running Barney's Reef is packed full of life

A diver explores a huge archway in a seamount in the Witu Islands

The Witu Islands are also home to volcanic black sand slopes. Descending onto these slopes, they appear rather drab and lifeless, until you start looking more closely and you will see a plethora of weird and wonderful species exploit this unique habitat. Indeed, "muck diving" has its origins in Papua New Guinea, with Bob Halstead's pioneering dives on a site called Dinah's Beach. Leading a perplexed group down to the muck, his guests thought they had missed the reef, as there was nothing there apart from sand and algae, but after a careful inspection and finding many unusual species, the group was hooked.
This niche style of diving has steadily grown in popularity, and Papua New Guinea still hosts some of the world's top muck diving sites. Our most memorable black sand dive is inside a huge flooded caldera with towering cliffs surrounding us. Anchoring at a small island in the middle of the caldera, we spend the night exploring the mucky slope where we find twin-spot gobies, green shrimps, flasher wrasse, and countless nudibranch species.

The plentiful gorgonian sea fans in the Witu Islands host many longnose hawkfish

A pair of twin-spot gobies on a muck dive in the Witu Islands
Heavenly Fathers
After the Witu Islands, we head to the northeast of Kimbe to the remote Fathers Reefs. A huge submerged caldera with hundreds of seamounts scattered across an endless blue ocean, Fathers Reefs is a diver's paradise. All of the diving in this area is done on seamounts, which are teeming with fish, from clouds of iridescent purple anthias to huge schools of batfish, barracuda and jacks. Throughout the trip, we are seldom unaccompanied by patrolling gray reef sharks, but here the sightings are much more frequent. As well as gray reef sharks, we encounter whitetips and sleek silvertips.
Undoubtedly, one of the highlights for many people are the very friendly hawksbill turtles that inhabit most of the seamounts in the area. The guides know each individual turtle and the animals also clearly recognize the guides. They often quickly approach divers, inspecting their BCDs, mouthing their hoses, and peering into photographers' dome ports. Indeed, the majority of the time they are too close, more than filling the frame even while using a fisheye lens!
Most evenings, there is an opportunity to do a night dive on one of the many seamounts around Fathers Reefs. You may not expect to shoot many images with your macro lens here, but we are astounded at the number of critters that cling to the edges of the mounts. We find numerous Bornella nudibranchs atop colorful tunicates, hairy shrimp, pygmy squid, frogfishes, and various other critters.

The reefs around New Britain are home to thousands of purple anthias

A gray reef shark and a whitetip reef shark swim side by side on Fathers Reefs

One of the many good-natured hawksbill turtles that inhabit the remote seamounts of Fathers Reefs

During night dives on Fathers Reefs, exquisite Bornella nudibranchs can be found on the radiant tunicates. (Note: These were not placed or manipulated into position!)

A tiny hairy shrimp captured on a night dive at Fathers Reefs

After 10 days exploring aboard MV Febrina, with memory cards and hard drives full of images, we make the five-hour steam back into Kimbe Bay. Sitting up on the bow, we reflect on what a special part of the world New Britain is. Throughout the trip, we have not seen another boat or diver, only the dugout canoes from the small villages we passed by. On all the reefs, we have witnessed an intact ecosystem with each trophic level being represented fully. This is now a rare sight in many other places around the world. The lack of anthropogenic stresses on the area has clearly helped to conserve these stunning underwater seascapes.
Kimbe Bay is often referred to as the "coral crucible." With the country as a whole hosting almost five percent of the world's marine biodiversity, hopefully the reefs around New Britain can continue to demonstrate what a functioning, healthy coral reef is supposed to look like.

A beautiful sunset out at sea whilst sailing to Fathers Reefs

---

For more of Joe's amazing dive travel images, check out his website, www.jldaniels.co.uk. Find out more about Joe in DPG's Photographer of the Week article.
RELATED CONTENT
Be the first to add a comment to this article.
Newsletter
Travel with us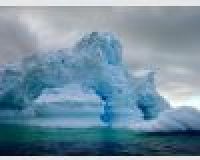 Antarctica
Plan Your Adventure >
Featured Photographer
Steve Kuo
Photographer
From the very beginning that I started underwater photography in 2003, I have had a very clear idea on how my UW photos should look like, i.e., I try to make my images to be different, dramatic, aesthetic with singular focal...