Travel
DPG Expedition Coverage - Cenotes Of Mexico's Rivera Maya Day 2
January 9, 2011 @ 01:26 AM (EST)
After an exciting first day diving the Taj Mahal cenote, we looked forward to diving Chac Mool, one of Mexico's most famous cenotes. Chac Mool has many different "rooms" or open sections of the cavern that can be reached through dark, cave like swim throughs. The different rooms offer a wide range of photography opportunities with dramatic light penetrating the caverns through various openings.
Once again we dove with Dive Aventuras and owner/underwater photographer Karen Doody joined us. Having Karen plan our cenote dives was invaluable due to her knowledge of the cenotes and underwater photography. She understood what shots we wanted, and the best time and places to get these shots. Karen's advise made just 2 days of diving very productive.
Chac Mool also features impressive stalactite formations. A stalactite is essentially built up deposits of calcium from drips of water containing calcium carbonate falling from the ceiling of limestone caves. Every time a drip of the calcium carbonate laden water falls, it leaves behind a tiny deposit, which builds into an hard structure hanging from the ceiling.

One room in Chac Mool has a wide, dark swim through with many underwater stalactite formations, some of which are a few feet long. It leads to a room called "The Dome" which is an area where you can stick your head out of the water, float around in the pocket of air, and marvel at the hundreds of stalactites that line the cenote's ceiling. It's a unique experience to be in an underwater carvern and surface to a dark area of hundreds of spiky stalactites.
Me at "The Dome"




We only had time for 2 days of diving cenotes, but we were impressed and have vowed to come back. It's a unique underwater photography and overall diving experience.

Some tips we picked up from our dives at the Cenote:


Bring a warm wetsuit. I was wearing a 5mm wetsuit and hood and was still cold at the end of the 45 minute dives.
Use high ISOs and slow shutter speeds. Despite the dramatic light, it's actually very dark in the centotes and ISOs as high as 800 and shutter speeds as low as 1/25th were not uncommon.
Use a model. Since the light is the main subject of the image, a model can add an accent to the composition and provide scale. Plan your shots and hand signals ahead of time with your model so you can communicate well and don't waist valuable dive time.

We were sad to leave the Omni Puerta Aventuras Beach Resort, Dive Aventuras, and the cenotes, but are excited to move on to Isla Mujeres where we will meet the rest of the group to photograph sailfish.
RELATED CONTENT
Be the first to add a comment to this article.
Newsletter
Travel with us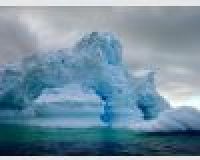 Antarctica
Plan Your Adventure >
Featured Photographer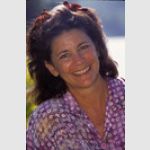 Denise Tackett
Expert Photographer
Denise is a professional photographer, presenter, and writer specializing in underwater subjects. Her work appears in numerous books and magazines worldwide. She has contributed to several international and National Geographic...