Travel
A Rainy Day in Donsol
by Jeremy Cuff

In recent years, a new whale shark mecca has emerged in the Philippines. It's centered around the town of Donsol in the Sorsogon region, eastern Luzon.

It was here, and nearby Ticao Island, which is located across the Ticao Pass between Luzon and Masbate, that I would base myself for a week of diving and underwater photography with a view to publishing a feature in the UK. My itinerary consisted of two whale shark interaction trips at Donsol (snorkelling only) either side of a dive trip to Ticao Island.
Donsol
Sorsogon's regional hub of Legaspi lies beneath the smouldering menace of Mt. Mayon, a classic volcano if ever there was one. Unlike Manila, which basked in sunshine, the Sorsogon area was experiencing poor weather and I wouldn't get to see any sunshine for the entire visit.

The only feature I'd read about the area prior to my visit was a remarkable story right here on DivePhotoGuide about a baby whale shark that was caught near Donsol, providing evidence that this area was not just a place for feeding, but a place for giving birth and perhaps even mating.

The local tourism posters show whale sharks swimming in clear sunlit waters, which are doubtless the conditions that many visitors would experience. But when I arrived, the water was anything but clear and inviting. In fact, the visibility had been destroyed due to the excessive water run off. Instead of the classic turquoise, the water was green and turbid.
The whale sharks sightings are indeed reliable, and quite an industry has grown up around their appearances. Within minutes in the water, we were onto a shark close to the shore. The visibility was at its worst, probably less than three metres. This made it impossible to see the shark approach, and I wasn't able to see anything until it was passing underneath me.
Nonetheless, on my first interaction we got four whale sharks and on the second visit, we got two sharks. For the second interaction, the visibility was improved, allowing snorkellers to just about see the whole animal. Photographically, the lens of choice has to be a fisheye. I selected higher ISO's of 400 and 640 due to the dark water, and set the camera to shutter priority.

Ticao Island
The weather at Ticao Island continued in the same vein as I arrived amid heavy rain to a welcome of umbrellas. The Manta Bowl was my first Ticao Island diving experience and it turned out to be not for the faint hearted thanks to the strong currents that can commonly be found there.

It's a sizeable area that's commonly visited by pelagics, consisting of a raised reef in the middle of the Ticao Pass that's around 13 metres at the shallowest point. We used reef hooks at intervals for respite and to look for mantas.

On the first dive, we encountered a single manta, which was encouraging, but saw none on the following two dives. Other sightings included a school of jacks, a cuttlefish and a couple of white tip reef sharks. I was told that whale sharks are occasionally seen here (best time is April/May) and that other sharks such as hammerheads and threshers are not unknown. It wasn't easy diving, and certainly not one for the novices.
From a photographer's standpoint, the Manta Bowl had subjects that you would wish to photograph, if only you could get close enough to do so. The lone manta looked as though it might grant us a close pass but it frustratingly veered away not to return, so I was only able to get one image of it in the distance.
We also visited an area known as San Miguel located at the northern tip of Ticao Island, more than an hour by boat from the resort, characterised by rocky islands typical of the Philippines. There are several dive sites in this area, mostly offering slopes and walls adorned with soft corals. The area is reputedly good for nudibranchs and other macro reef life.
With a trip full of rainy weather, poor visibility and even a head cold caught on the flight over, the photojournalism assignment was not what I had hoped for. Despite that, I still returned with images and experiences that I could report on and pull together into a coherent feature, including pictures taken on the days that I had to sit out the diving. Perhaps this feature shows that you can still get something rewarding and worthwhile from even the most difficult of trips.

RELATED CONTENT
Be the first to add a comment to this article.
Newsletter
Travel with us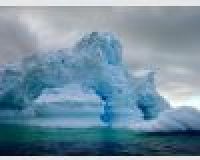 Antarctica
Plan Your Adventure >
Featured Photographer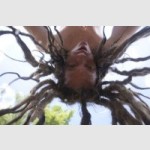 Ric Frazier
Expert Photographer
Born and raised in Texas, Ric's photographic journey began with participating in and shooting the skateboarding scene. Many scrapes and scars later, swimming with the sharks seemed like an equally stimulating experience....