Travel
Diving the Andaman Sea: Thailand and Myanmar
August 31, 2007 @ 02:00 AM (EST)
Text & images by Mark Strickland
Located in the heart of South-east Asia, Thailand and Myanmar (a.k.a. Burma) have long been recognized for their exotic culture, stunning scenery, and fascinating historical sights. For many divers, however, the most compelling attractions in this region are beneath the sea. Boasting hundreds of islands and countless outcroppings, pinnacles and coral reefs, these neighboring countries offer lively, colorful seascapes, excellent biodiversity, and a well-established infrastructure that makes it all easily accessible. And, because of their close proximity, both countries can easily be dived on the same trip
Thailand offers good diving off both its extensive coastlines, including the Gulf of Thailand, which has become a major center for dive training. Most serious divers, however, gravitate to the rich waters of the Andaman Sea, which is actually part of the Indian Ocean, and forms the western border of both countries. Diving in Myanmar is exclusively in the Andaman Sea, and accessed primarily via Thai-based operators.
Phuket
A large, well-developed island and resort area, Phuket, Thailand is the traditional gateway to the Andaman and home to a vast array of dive operations. Although there is good diving near Phuket, the best sites are generally beyond practical day-trip range. Live-aboard trips are clearly the way to go--aside from accessing better sites and providing more dive opportunities per dollar, it's hard to beat the convenience of simply stepping over the side to the dive site.
The majority of Thailand's live-aboards are based in Phuket, but a few boats leave from smaller resort areas like Ko Phi Phi & Ko Lanta (visiting the Southern Islands), and Khao Lak & Tap Lamu (Similans, Surin & Myanmar). With an estimated 75 live-aboards in the region, there are plenty of boats from which to choose. From powerboats to sailing yachts, basic to flat-out luxury, there is a vessel and program to suit virtually every style and budget.
Diving Areas
On the Thai side of the border, there are two main diving areas that are easily combined with Myanmar: the Similan Islands and the Northern Islands. Located roughly sixty miles from Phuket, the Similans consist of nine rocky islands that are known as the "Jewels of Thailand's Marine National Parks", and include over a dozen top dive sites. With white-sand beaches and lush green interiors surrounded by sparkling blue water, the topside scenery is rivaled only by that below the surface. East-facing sites are mostly sloping, hard coral reefs, while the west-side features huge granite boulders that form numerous caverns and passageways. Both sides have an abundance of sea fans, soft corals and crinoids, all of which thrive in the frequently brisk currents.
These islands also support a wide range of other invertebrates like mantis shrimp, octopus, and an ever-changing selection of nudibranchs. An exceptionally diverse fish population also calls the Similans home, including various wrasses, angelfish and butterflyfish, plus exotics like frogfish, ribbon eels and purple dart gobies. Andaman damselfish and Andaman sweetlips, both endemic to this region, are also common sights. The Similans can be reached by fast day-boats from Phuket or Khao Lak, but live-aboards make more sense if you have time.
Roughly 11 miles north of the main Similans group, Ko Bon is a small, isolated island that was recently added to the the Similans Marine National Park. Underwater, its most prominent feature is a jagged ridge that juts into deep water, bottoming out at a sandy plateau that is home to zebra sharks, blue-spotted rays, and a wide assortment of reef fish. Further north, Ko Tachai, also officially part of the Similans, offers one main dive site, Twin Peaks. Here, a rocky ridge connects two coral-covered pinnacles that are usually humming with fish activity, including schools of bigeye snapper, batfish and barracuda. Mantas are seen regularly at Ko Bon and occasionally at Tachai.
Still further north, sitting nearly on the Myanmar border, the Surin Islands Marine National Park consists of two main islands and several smaller ones. Mountainous and heavily forested, these large islands support a wealth of terrestrial wildlife. Underwater, healthy shallow reefs provide excellent snorkeling and diving, allowing encounters with hawksbill turtles, Napoleon wrasse, barramundi cod, and other infrequently seen species.

Among the most popular and arguably best dive sites in this region is Richelieu Rock, a small limestone pinnacle about 9 miles east of Surin. A perfect multi-level dive, it is home to an incredible variety of marine life, including dense colonies of soft coral, orange cup coral, and anemones. Cuttlefish are regular visitors, often changing color while mating and laying eggs.
Other invertebrates include thorny oysters, murex shells, porcelain crabs, and several species of cleaner shrimp. Ambush predators like scorpionfish and lizardfish lurk on nearly every rock, patiently waiting for unwary prey. White-eye morays scurry about investigating crevices, closely followed by gangs of snapper and lionfish. Above the reef, schools of rainbow runners, big-eye jacks, and chevron barracuda swirl among clouds of fusliers. Richelieu is the kind of place where almost anything can be seen, including rarities like ghost pipefish, sea horses, harlequin shrimp and even whale sharks.
Myanmar
Just north of Richelieu Rock, an imaginary line separates Thailand from the neighboring country of Myanmar. Consisting of over 250 islands known as the Mergui Archipelago, this immense region has only been open to divers since 1997, so there is still lots of exploring to be done. However, there are also plenty of excellent, proven locations, including offshore sites like Black Rock and Western Rocky. Although widely separated from each other, these places share many common attributes in terms of topography and marine life. Both limestone islets feature vertical mini-walls, where vivid pink soft corals and living carpets of orange cup coral compete for space.
Numerous crevices, nooks and crannies provide shelter for a profusion of crustaceans, mollusks and other invertebrates, as well as some very impressive moray eels. Reef fish like Blue-ring and Emperor angelfish meander along the slopes, as brilliantly hued flasher wrasses dash about frantically, doing their best to impress the opposite sex. In the shallows, a wide assortment of nudibranchs browse among sponges and hydroids, while big animals like mantas make regular appearances around the perimeter, especially at Black Rock.

Closer inshore, a trio of small limestone outcroppings known as Three Islets is perhaps the richest of all Mergui sites for species diversity. From tiny commensal shrimp and crabs to cowries and nudibranchs, unusual sea stars and anemones, octopus, cuttlefish and squid, it is difficult to think of any category of critters that is not represented here. Fish life is also prolific and highly varied, including exotics like ornate ghost pipefish, tiger-tail seahorses and frogfish, as well as huge numbers of scorpionfish, lionfish, anemonefish, and more than ten species of moray eels. Sometimes referred to as "In Through The Out Door", this site also features intriguing topography, with vertical walls, overhangs, caverns, gentle slopes, submerged pinnacles, and a canyon that narrows into an archway and eventually becomes a tunnel going completely through the main islet.
There are many similarities between the diving in Myanmar and Thai waters, but there are also real differences, in terms of marine life and the overall diving experience. In many instances, elements that are sparse on one side of the border are common on the other, and vice-versa, resulting in an excellent balance of scenic reefs, friendly fish, and fascinating, unusual marine life.
For anyone wishing to experience the Andaman Sea first-hand, consider joining Mark Strickland on a custom dive expedition in January 2009. Utilizing his many years of local experience, Mark will join forces with the region's premier live-aboard, Mermaid I, to offer 9 days of diving the best sites of both Thailand and Myanmar. Space is limited, however, so get in touch soon if you are interested. For more information about this and other upcoming dive expeditions, visit Oceanic-impressions.com - info@oceanic-impressions.com
Mark Strickland is featured in the DPG pro galleries.
RELATED CONTENT
Be the first to add a comment to this article.
Newsletter
Travel with us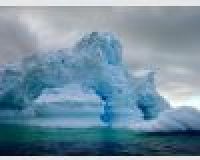 Antarctica
Plan Your Adventure >
Featured Photographer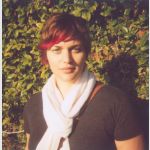 Ari Abramczyk
Photographer
I graduated from Brooks Institute of Photography in Santa Barbara, CA with an AA in photojournalism and a BA in commercial photography in 2008. I am extremely passionate about what I do, and I feel so happy to be a part of...