Travel
Diving Indonesia's South Forgotten Islands with the Arenui

For the majority of the year, the Banda Sea is a force to be reckoned with. However, every September, the seasons shift ever so slightly, creating a calm and navigable sea. Most underwater explorers are familiar with the northern stretches and all of its treasures, but few have heard of the untouched, forgotten chain of islands that profile the southeastern corner of these notoriously wild waters.
Due to its sheer remoteness, only the most intrepid journey to this corner of the globe. In fact, for a country made up of over 17,000 islands, this region is considered far-flung even by Indonesian standards. Not everyone has been discouraged by its isolation, though. The adventurers among us understand how rare genuine exploration can be in this day and age and are willing to put in the extra effort to experience it.

Fervently protecting his territory, this fragile porcelain crab may very well resemble a crab, but it is, in fact, more closely related to the squat lobster
Arenui – A Lifestyle Liveaboard
The Arenui sailboat (or "small wave" in Indonesian) set out in 2007 to differentiate itself from the average dive liveaboard. While created entirely with scuba divers and underwater shooters in mind, the Arenui goes quite a few steps further. Imagine that you are somewhere on the southern Banda Sea, days from civilization, on an intricately handcrafted wooden sailboat reminiscent of traditional Javanese architecture, boasting organic, locally sourced textiles and a crew that caters to your every need.
Every morning, sun-drenched reefs, dramatic, bottomless walls, and coral gardens frozen in time stir your soul. No one said exploration has to be difficult, and the Arenui has effectively changed this misconception on every level.

With one of the largest crews in the liveaboard industry, this luxurious wooden sailboat boasts more than just good looks

Beginning in the tidy port town of Maumere, we are met by Arenui crewmembers with warm smiles and a helping hand. Gathering the group's gear, the crew whisks us away to the handsome wooden vessel. With barely a few steps on board this luxurious boutique liveaboard, it becomes apparent what sort of service is in store for the length of the cruise. The crew exudes a refreshing level of professionalism but does so in a manner that still leaves us feeling like extended family.
Borne out of a love for wood and Indonesian culture, each section of the boat boasts of traditional Javanese elements, all of which are meticulously hand-carved. In fact, the vessel itself seems like a floating gallery, with handiwork from Sumatra to Papua on display throughout. Each of the eight cabins not only has names from Hindu gods and mythology, but also features chic, wall-length carvings of each. Once inside the generously spacious room, my eye is immediately drawn to a beautiful carving of Garuda, the mythical bird-like creature that is the national symbol of Indonesia.

After diving all day, there is nothing quite like kicking back under the vast Indonesian sky to indulge in a comforting BBQ or one of the chef's clever epicurean delights

As my eyes wander around my new home away from home, I admire the petrified wood sink and bronze portholes, and I am awed at how well the space has been utilized. The room is so inviting (and the sheets so soft) that at times throughout my stay, I find myself spending too much time there and have to remind myself to join the group on the deck!
As the cruise commences, I make my way to the upper deck and say, "Halo, apa kabar?" to whom I soon learn is the most renowned captain in all of Indonesia. He replies with a gentle smile and nod as he guides the 142-foot Arenui en route for the first of many epic dive sites. And with a proper crew of 22, I feel confident I am in good hands.

With locally sourced organic textiles and hand-carved wooden accents throughout, Arenui plies through the southern "forgotten islands" in true style
Homemade Goggles and the Holy Grail
The following morning I awake to a mountainous, volcanic landscape surrounded by a serene sea. As I nibble on the light breakfast, which is waiting on deck, I am greeted by Idy, who has very kindly prepared my nitrox tank—assistance that is certainly welcome at 7am! After a short, but thorough briefing from cruise directors Jerry and Debbie, the group of 16 guests is split into groups of four, each group guided by one divemaster. In order to give everyone ample time and space to gear up, each day two of the four groups alternate between the first up and the "lazy" group, which is afforded a more leisurely pace to prepare. With up to four dives a day, this proves to be an efficient approach to organizing the dives.
From the 21-foot tender, together we plunge backwards and descend to the first dive site, Tanjung Bacatan, just beside Kawula Island. Having prepped my housing with a 100mm macro lens, my eyes quickly zero in on the black sandy slope. However, my guide, Joni, truly has a third eye for finding critters. On this first check-out dive, I have the pleasure of meeting a feisty mantis shrimp, several species of unusual nudibranch, purple and peacock-tailed shrimp, as well as soft coral "candy" crabs, just to name a few.

This striking pair of Tryon's Risbecia nudibranch seems to be in the midst of a little morning snuggle

A candy crab reluctantly poses for a portrait session on a piece of soft coral

I spend the next few dives exploring as many nooks and crannies around Kawula Island as I can find. However, after learning that Arenui will soon make its way to Clown Valley and Yan Village, I zealously prepare for wide angle. Thanks to the dedicated air compressor and attendant, my housing is rinsed and completely dried within minutes after surfacing. Surrounding the dining area, six three-tiered, built-in camera stations provide underwater photographers with just the right amount of space, a bright, flexible light for examining O-rings, and ample outlets with 110V/220V power for recharging batteries.
Back in the waters surrounding Pura Island, I find myself hovering over a thick, living carpet of anemones, wondering how I can capture the magnitude of this phenomenon. Extending in all directions, the anemone field seems to disappear into the abyss. I struggle with setting up the composition, but ultimately settle on a downward angle.

At Clown Valley, scientists are keenly studying this bizarre carpet of anemones. Oddly, the clownfish here are quite skittish—perhaps due to the fact that they aren't confined to one anemone!

Surely, nothing can top such an experience? But I have to say the highlight of my time on the Arenui is spent photographing the children of Yan Village. Their enthusiasm is uplifting and smiles heartwarming, and, of course, their handmade goggles are the cat's meow! Made out of wood, glass bottle bottoms, and rubber bands, these innovative, colorful goggles have ingenuity written all over them. I am certain they must be difficult to see through, but they nonetheless make for some wonderful images.
While I am in the shallows photographing the children in their dugout canoes, further out I can see the rest of the groups' bubbles trickling up to the surface. I soon learn several of the holy grail of fish, Rhinopias, have been spotted. Switching back to macro, I am on a mission to find one for myself. Rhinopias is a very rare form of scorpionfish; nevertheless, I encounter two of three varieties—frondosa (weedy scorpionfish) and eschmeyeri (paddle-flap scorpionfish)—on my first hunt!
I haven't spent a great deal of time photographing scorpionfish, so trying to remember that the white spot just below their eye is not actually the eye is a little frustrating. (In fact, this white spot is used as a decoy to distract prey.) But once I have that little detail sorted, they are rather cooperative. I play with a snoot to try and separate the fish from the not-so-pleasing rubble on which they dwell.

Peering down from his dugout canoe, a young boy from Yan Village dons a pair of charming handmade goggles

Working with a snoot, I tried to separate this rare species of scorpionfish, Rhinopias frondosa, from the rubble on the sea floor

Remote Reefs and Indulgent Isolation
Heading east, we finally set sail for the "forgotten islands." From here we learn the true meaning of going "off the grid" as we lose cell reception for the next nine days. As the remoteness sinks in, and our dive profiles become more conservative, the sites we visit reach a whole new level.
The group of islands from Timor to West Papua is considered forgotten amongst dive liveaboards due to their remoteness. In the past, most liveaboards would sail north from Alor to Raja Ampat, completely bypassing these islands, and as a consequence the reefs are a true time capsule. The farther east we cruise, the deeper the sea floor extends, providing dramatic, steep walls few have explored.

The virgin coral gardens of the southern forgotten islands are simply mesmerizing and had my camera and strobes working overtime

Around every corner, colossal living structures bursting with colorful Anthias fish overwhelmed our senses and memory cards

From the surface, the distinct line between the aqua green reef and the deep blue reminds divers to secure gear before rolling in. Once submerged, we encounter carpets of soft coral, ornate overhangs and vertical walls dotted with vibrant whip corals, barrel sponges, and stunning cherry blossom gorgonians.
Aside from one wicked current at Damar Wall, all of the sites are rather relaxing with little to no current. And while the water temperature does drop slightly from time to time, it is a refreshing change after many days in the Indonesian sun.
In between dives, we are quickly warmed on deck by hot showers and cocoa, individually labeled towels, scrumptious snacks, and catnaps under the canopy. To further extend the luxury treatment, guests are afforded a complimentary 30-minute massage on the sky deck. Exploration never felt so good!

This impressive barrel sponge, precariously positioned over a bottomless wall, could easily be a century old

Like a virtual ballet, staghorn corals boasted hundreds of pastel-blue Anthias fish dancing in the current

The reef seemingly explodes with enormous sea fans, sponges I could easily fit inside of, and virgin coral gardens teeming with colorful Anthias fish. Schools of barracuda on the hunt, highly inquisitive spadefish (commonly referred to as batfish), and the occasional diver-sized tuna grace us with their presence. The plethora of life overwhelms our waterlogged senses as well as our memory cards!
As we arrive in Saumlaki Harbor and the trip comes to an end, I sit back and reflect on our luxurious 12-day journey through unspoiled territories, with a slideshow of remarkable underwater memories revolving through my mind. And as we finish the last of many fine meals from the Arenui's world-class chefs, the crew serenades us to sleep with enchanting sounds from across Indonesia.

We all know spadefish can be quite inquisitive, but this school at A Bit Far Rock has all others beat. From a depth of 80 feet, they followed divers up to their safety stops, almost as if to say, "Don't go!"
RELATED CONTENT
Be the first to add a comment to this article.
Newsletter
Travel with us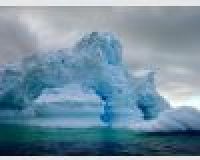 Antarctica
Plan Your Adventure >
Featured Photographer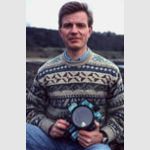 Mark Webster
Expert Photographer
Mark Webster first developed his interest in underwater photography whilst working in the commercial diving industry. This quickly developed from an essential skill to a passion and a fascination for competitive photography....