Travel
The Diverse Underwater Worlds of Papua New Guinea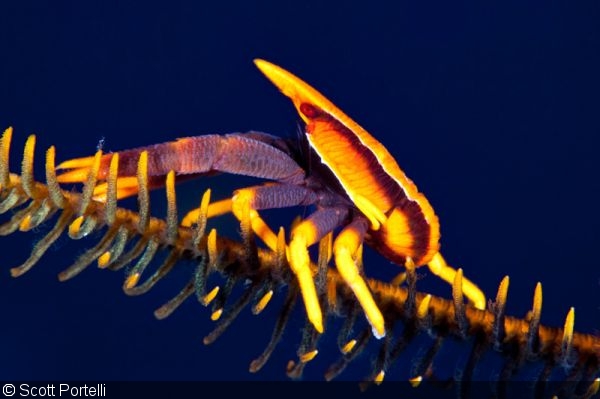 Papua New Guinea is a paradise for macro photographers

Papua New Guinea is one of the most amazing places to dive in Australasia. Whether you're into critters, larger animals or wrecks, the country offers something for every diver and underwater photographer. The three bodies of water surrounding the region—the Bismarck Sea, the Solomon Sea, and the South Pacific—each offer a unique underwater world.
Spending a month in Papua New Guinea and getting to dive across a number of regions has given me some insight into what the country has to offer. Kimbe Bay, Rabaul and Kavieng are where I spent the majority of my time.

The boutique liveaboard FeBrina in Linden Passage, showing the unspoiled beauty of the Southern New Britain area

Kimbe Bay
Papua New Guinea is divided into four main regions, and New Britain, where my journey began, encompasses the Islands Region. Kimbe Bay is known to most divers as its main dive destination, and world-class diving is just a short boat ride from Walindi Resort, where we were staying. Even the house reef was constantly surprising, with sightings of new and interesting critters on every dive, and it's perfectly situated for night dives as well.
One of the must-do dives at Walindi is the wreck of the "Zero," a World War II Mitsubishi A6M5 fighter plane completely intact and in less than 65 feet of water. The wreck lies on a silty bottom with no real structure or corals around it, making it all the more dramatic as you approach and see it in isolation. The plane is in remarkable condition considering it has been there for over 70 years. One of the things you immediately notice is the shiny gun barrel on the wing. Apparently, every time a dive guide takes a group down to see the Zero, they polish it and remove any algae or growth, so this shiny chrome feature stands out and looks like new.

The wreck of the Zero with a gun barrel that the local divemasters keep in pristine condition

The great thing about diving at Walindi is the team are eager to take you to the best spots on the reef, providing a thorough explanation of what the reef is like and what you might expect to see beforehand. They even have a handy folder in each of the guest rooms so you can read about all the dive sites before you head out.
Vanessa's Reef, South Emma Reef, Inglis Shoal and Susan's Reef are just some of the diving hotspots in Kimbe Bay. Throughout, the coral is pristine and the marine life is abundant. On most dives, we saw large varieties of reef fish, nudibranchs, eels and various critters as well as sea fans, gorgonians, sea whips, and many species of corals. We also often saw bottlenose dolphins, and it didn't take much to entice them to bow ride as we sped towards our dive destination.

A mushroom-coral pipefish navigates the coral labyrinth

Razorfish congregate around coral whips in a vertical dance to avoid and confuse predators

Vanessa's Reef was a beautiful dive site. With a myriad gorgonians, hard corals, sponges and sea fans at least 10 feet in length, it offers photographers amazing opportunities to shoot wide or macro. One of my favourite spots to shoot was Susan's Reef with its abundance of sea whips and their attendant razorfish—I can spend almost an entire dive watching their vertical dance.
Joelle's Reef is a spectacular reef bustling with hard corals, sea whips and a multitude of reef fish, and if you looked out into the blue, you would often see bigeye trevally and barracuda. But its main attraction is the variety of anemones lining the reef with an eclectic range of colors, some with retracted tentacles and others flowing in the current, but all unique and with their own inhabitants, from clownfish to shrimp and crabs.
The Walindi team are very collaborative and will work to take you somewhere new each day, or suggest the best places for photographic opportunities. One of the suggested sites was South Emma Reef, featuring a cave at about 100 feet with an interesting swim-through. Surrounded by sea fans, whips and colorful corals, it was a perfect place to shoot the diverse subjects that Papua New Guinea has to offer.

Coral features line the drop-offs out at Father's Reef

A gray reef shark surrounded by a small school of triggerfish at the edge of the reef in the Witu Islands

North of Kimbe Bay are the Witu Islands and the fabulous Father's Reef, which is only accessible by liveaboard. Fortunately, Walindi Resort is also the home port of the MV FeBrina, one of the only liveaboards operating in this part of the country. The reefs here are virtually untouched and surrounded by massive schools of barracuda, jacks, and even large schools of bumphead parrotfish.
I had the opportunity to see both Kimbe Bay and Rabaul from aboard the FeBrina. The staff provide an amazing service, and our dive guides Andrew (Digger) and Josie were exceptional—knowledgeable not just about the critters but also about underwater photography and shooters' needs. I can honestly say I learned something new about photography from those guys.

Rabaul and South Coast New Britain
We set out from Rabaul towards the southern part of New Britain situated in the Soloman Sea. The FeBrina's dive schedule allows for four or five dives a day, which means you "eat, sleep, dive, repeat" for the entire length of your trip. In particular, the itinerary treats macro lovers to some rare critters—everything from leaf scorpionfish, ghost pipefish, mandarinfish and frogfish to coconut octopuses, boxer crabs, harlequin shrimp, and nudibranchs.

The elusive frogfish are masters of camouflage and blend in with the surrounding coral, algae or rock to stalk prey

Two blennies meet at an impasse as they scour the whip corals they call home

The West Linden Channel was particularly interesting, as it provided a variety of diving opportunities. One of the strongest currents I have experienced was when we decided to dive the wreck of an old WWII Japanese seaplane. The plane sat in about 50 to 65 feet of water and was upside down, so the undercarriage was exposed. There were lots of corals and anemones growing on the structure, but the main point of interest was the half open bomber doors apparently still containing an unexploded bomb…
One of the last dives we did near Sharon Island was a section of reef with a large sandy channel and a coral bommie to one side. I have never seen so many coral fans all clustered together in my life, and the size of the fans was phenomenal. Some stretched up to 25 feet in diameter—so large that even my fisheye lens struggled to capture the entire scene.
Much of our diving was done close to the shorelines with outlying villages, so we always had a good number of locals observing us. Whether curious about our presence or just fascinated by all the equipment we were wearing, they still gave us a warm welcome, the children approaching the boat in canoes and watching what we were doing.
By this stage, we were three weeks into our trip, but there was still one last place on our list left to visit.

The wreck of a WWII seaplane sits upside down on the bottom of a coral reef, still with unexploded cargo trapped within the bomber bay doors

Locals often greet the visiting liveaboards with food and wares to trade or sell—or sometimes curiosity just gets the better of them

Kavieng
The capital of the New Ireland province, Kavieng is a special place for several reasons, including the diverse diving, wrecks, critters, and the fact that it borders three bodies of water. But one of the main attractions in the region is the resort island of Lissenung, a true paradise with interesting creatures both above and below the surface.
The resort's owners, Dietmar and Ange, are perfect examples of people living in harmony with nature and community. For a number of years, they have been actively helping the turtle populations by educating the locals. Some have become pivotal in the survival of the species, letting Ange and Dietmar know where and when a turtle has laid its eggs—before the local people can eat them. The clutch is then relocated to Lissenung, providing safe nesting areas for the turtles to incubate and hatch, before releasing them back into the ocean.
Occasionally, they will nurse weak individuals back to health. We met one of these little turtles during its rehabilitation, nicknamed "Bubbles" because it liked to swim next to the pump in its tank. Bubbles had an injured flipper and refused to swim with its front flippers, so it would just use its smaller back flippers to get around. Interestingly, Dietmar and Ange aren't just rehabilitating turtles: They also run a makeshift evening clinic treating cuts and scratches, and the like, and generally helping the locals avoid any serious infection.

A boxer crab traverses hard coral in search of nutrient-rich particles in the water

A fraction of an inch in length, pygmy seahorses can often be difficult to photograph without the use of a diopter, and they tend to be found at deeper depths, limiting your opportunity to get the shot

There are a number ship and plane wrecks in the area, as well as several drop-offs and pristine coral reefs. One of the first dives I did when I got to Kavieng was a site called Albatross Passage, known for its shifting currents and huge numbers of pelagic and reef fish feeding on the rich nutrients. Unfortunately, the tides were not cooperating the few times I dived there, but you could see, by the way the channel was situated, that an influx of ocean currents would bring in large numbers of fish. I did, however, catch a few sharks and eagle rays at the drop-off.
There are several interesting wrecks in the region that are very close to the main town, including the Catalina Wreck. All that remains of this Royal Australian Air Force plane are the two main propeller engines and some of the wing and fuselage sitting isolated on a sandy bottom. Another photogenic wreck that sits in less than 40 feet of water is an intact B5N Kate bomber of the Imperial Japanese Navy, which is very close to the coral reef and overrun by a rich array of fish life and corals. Most of the dive sites are very close to one another, so you can do a number of different wrecks in a day.

Numerous species of clownfish can be seen on almost every dive across Papua New Guinea

Elephant ear sponges, as much as 10 feet in diameter, line the edges of the reef

At the end of each day, we were back at the beautiful resort on Lissenung Island. But once we discovered what the house reef had to offer, we didn't venture too far from the island for the rest of our stay. The reef covers two-thirds of the island and is between several channels with swift currents, so the coral is very healthy and teeming with life. On one small bommie just off the island, we found three different species of anemones and their inhabitants. You could easily spend hours circling this small structure, and then come back at night to photograph the anemone crabs, shrimp, crocodilefish, and more.
Papua New Guinea offers so much for divers and photographers, you are presented with something new on each and every dive. It can be a sensory overload once you process it. But it is the diversity of what you can see in this part of the world that makes it so special—pelagic fish schools, wrecks, muck critters, drop-offs, coral gardens, sharks, turtles, the list just goes on. This pristine corner of Australasia seems to have endless surprises in store, and I'm certain I'll have plenty of reasons to come back for more in the future.

A video capturing some of the highlights of our time in Papua New Guinea
Planning Your Trip to Papua New Guinea
When to Go: Kimbe Bay is best from April through to November. The FeBrina's Rabaul or Milne Bay itineraries from December to March are recommended. For Lissenung Island, you definitely want to go during turtle hatching season between December and February.
How to Get There: Air Niugini flies between Port Moresby and most destinations within Papua New Guinea.
Who to Dive With: Walinda Resort and FeBrina have a great partnership that allows you to dive the Kimbe Bay area and also jump on the liveaboard for one of its exciting itineraries. In Kavieng, you have to stay at Lissenung Island Resort, and the team will look after all your diving needs.
What Dive Gear to Bring: It's always good to have your own dive gear, but if baggage weight is an issue, the basic gear with all the operators will suffice. Water temperature is 30 degrees Celsius, so a 3mm or 3.5mm wetsuit is more that warm enough.
What Photo Gear to Bring: Both macro and wide-angle setups will be used to their full abilities. At a minimum, DSLR users should bring a 100mm macro lens and 16–35mm zoom, but you could also add a 60mm macro and a 15mm fisheye for more flexibility. Compact users should be sure to pack their macro and wide-angle wet lenses.

As the tide changes, the mangroves and trees growing along the edges of the islands are partially submerged. The silty sand below is often a great place to spot macro critters

RELATED CONTENT
Be the first to add a comment to this article.
Newsletter
Travel with us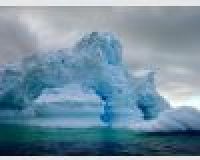 Antarctica
Plan Your Adventure >
Featured Photographer
Sarah Lee
Photographer
18, from Kailua Kona on the Big Island of Hawaii. Started doing underwater photography in 2008! Currently in the OC doing freelance photography and studying Film Production at Chapman University.