Travel
DivePhotoGuide Does Wakatobi
By DPG Staff, June 1, 2007 @ 02:00 AM (EST)
AMAZING REEFS ARE JUST THE BEGINNING
Situated in a small archipelago just Southeast of Sulawesi, a large Amoeba shaped island in the center of Indonesia, Wakatobi is truly a slice of paradise in the middle of nowhere.
Just minutes before landing on their private airstrip, the umpteen shades of blue and turquoise that make up Wakatobi's crystal clear waters invite you to explore the reefs and leave you salivating before the plane even lands!


Wakatobi has a special place in my heart. My first dives in Indonesia were in Waktobi in 2003. I remember being awestruck by the health and diversity of the reefs, and I knew I'd return to experience it all over again one day. I returned with a little trepidation. I wasn't quite sure if the reefs were really that good, or if I was just enamored with my first diving experience in Indonesia, which is full of amazing diving. Having experienced it a second time, after diving throughout Indonesia, I can say with certainty - the reefs ARE that good! Having been there a few years back, I was also able to see and experience all of the upgraded facilities that have made the resort even better than it was several years ago. It's impressive what they have been able to create in the middle of nowhere. Fresh water is made from a desalinization facility and electricity is produced from generators, which not only provide the resort with electricity, but also provides the local village with power and a new way of life.

THE BEST HOUSE REEF ON THE PLANET
House reefs are normally reserved for check-out dives and lazy days. Not at Wakatobi. The house reef is one of my favorite dives in the area, providing a plethora of photo opportunities, with healthy hard and soft corals that begin merely feet from the surface and cover the wall down to about 120 feet or so. Over the duration of our 11 day trip, we opted to skip the boats and take 2 days of house-reef only diving. You are able to dive the house reef all day long from the shore or via taxi boats that will conveniently drop you off up-current so you can drift right back to the resort. You can expect a gentle current, lush corals and sponges that beg to be photographed, the periodic turtle fly-by, and even a resident school of jacks under the pier. Shooting macro? There's never a shortage of subjects hiding in the nooks and crannies of the reef, including pygmy seahorses, a myriad of crabs and shrimp, ghost pipefish, frogfish, and the odd blue ringed octopus. Remember, this is all on the house reef alone!
One very unique feature of the house reef is a cavern called "The Window". You are not allowed to dive inside of it due to all the fragile soft corals hanging from the ceiling of the cavern, but it is surely a cool part of the reef nonetheless, and makes for great images. Pygmy seahorses can be found on the sea fans just outside the cavern, so there's enough to keep you busy without attempting to go inside. Wakatobi prides themselves on protecting the reefs, even from the over-zealous underwater photographer.


Solo diving is allowed, but only with a pony tank, which you can rent from the dive center if you didn't lug your own halfway around the globe. Another added bonus are the "big tanks" - 100 cubic foot tanks that can help you maximize your bottom/photo time. With all the staff on hand to help you carry your gear to and from shore or the taxi boats, the extra weight of the 100 tanks and/or pony bottles becomes a non-issue, and I dove with a Big tank the entire trip. My only word of advice regarding the big tanks, and particularly for those of us who have good air consumption, is to ensure that you buy your boat mates a round of drinks on the odd dive where you stay down 15 - 20 minutes longer than the rest of the boat. I was almost tossed back into the ocean for doing so on a night dive while spending time with a beautiful harlequin ghost pipefish. The prescribed bottom time for all Wakatobi dives is 70 minutes, but on a big tank and with all the photo subjects, you can easily stretch that to over 90 minutes.
BEYOND THE HOUSE REEF
Most dive sites are a quick boat ride from the resort. The diving can best be described as "land based live aboard diving". The longest ride out to the furthest dive site "Blade", was about 30 minutes - and well worth it! Blade is a series of small sea mounts that apparently resemble the blade of a serrated knife, hence the name of the site. Diving from the top of one sea mount to another is fun (maybe not as much so when there is a current) and gives you the opportunity to 'take it all in', as it can be overwhelming at times. This is definitely a unique dive site, complete with giant sponges, sea fans and corals, with colorful crinoids sitting on top of everything. The red whip corals seem to be growing everywhere, and provide fantastic photo opps, as do the sea fans that can at times grow to upwards of 6 - 10 feet across.
Some of our favorite sites are along a stretch of wall across the channel from the resort. The sites that we found to be the most photographically productive and the most fun to dive include "Cornucopia", "Magnifica" and "Lorenz's Delight" (named after the owner Lorenz Mader).

OFF THE WALL...
Michael Jackson is not the only one that can be Off the Wall...
Most of the diving in Wakatobi is easy and relaxed wall diving. You can pick your depth from about 6 feet to over 200 (if you are trained and equipped to dive that deep of course). The shallows offer a lush abundance of large leather corals and other soft corals. They are everywhere, it's quite a site to see actually. Often it is difficult to find even a small dead patch of reef to place your finger to sturdy yourself to shoot. The shallow depths provide a significant amount of natural light, so shooting near the tops of the walls does not require stadium lighting either, providing an environment for photographers of all levels to practice their wide angle shooting. A set of magic filters could do wonders here. Unfortunately I somehow to forgot to bring a set with me...(but I did pack my stadium lighting for all occasions.
As you get a little deeper you can expect whip corals, wire corals, black corals and small overhangs with colorful branches of soft corals. Sea fans are absolutely everywhere. In fact, there are two sites called "Fan 38 East" and "Fan 38 West", named after the 38 different types of sea fans found at these sites.
The ever present gentle currents make diving even easier, although as with any dive site, when the currents pick up a bit it can make shooting a little more challenging. In 11 days we only encountered one current strong enough to make shooting a challenge, but not impossible.

MACRO ANYONE?
With all this talk about lush reefs and wide angle photography, I don't want to lose sight on the macro opportunities. There are tons of macro critters everywhere you look. Depending on the time of year, you'll find different species of nudibranches, and you'll almost never do a dive without finding at least a few of these colorful little buggers. When shooting macro and getting in close for the shot, be careful to avoid getting your hands stung by hydroids, as they carpet some of the reefs.


Sea fans have been known to host up to 10 or 12 pygmy seahorses at times. All three documented species of pygmies can be found here - the Hippocampus Bargibanti, Hippocampus Denise and Hippocampus Colemani. Although the Colemani (the white ones) can be difficult to find, they are out there. This particular species lives in patches of Halimeda, so I always explore every patch I come across. Frogfish also seem to be fairly abundant in Wakatobi, including the clown frogfish, highly sought after by underwater shutterbugs. Giant frogfish are also found on several sites. Other macro subjects run the gamut from pipefish, to blue ribbon eels, to cowries, soft coral crabs and most of the other subjects that you would see gracing the pages of dive magazines and resort brochures.
Night dives open up a whole new world of critters. One of my personal favorites is the Bobtail squid, which range in size from several millimeters to about an inch or so, and I learned on this trip that you can find handfuls of juveniles just swimming around in the water column. Thus is the power of knowledgeable dive guides that really understand the reefs and their inhabitants. A good dive guide is worth his or her weight in gold to an underwater photographer! Night dives will also bring out cuttlefish, flatworms, basket stars, twin spot lionfish, various crabs and shrimp, and if you time your entry around dusk, there are several sites where you can find mating madarinfish, another personal favorite of mine.
Wakatobi is ripe with rare critters that are protected by the resort and the dive guides. It's important to share in that respect of the environment to ensure that these critters remain residents of the reef, as they and the very reefs that they live in are delicate and can be easily disturbed and/or injured. As photographers we must understand that no shot is worth damaging the reefs.
A MODEL FOR MARINE CONSERVATION
Wakatobi is a rare example of an environmental protection model that equally benefits the resort, the local villages and of course the tourists that come from afar to visit this special destination.


It is important to note that the resort has become the sole economic driver of the dozen or so local villages that fringe the archipelago. Many villagers who formerly fished the reef day in and day out have retired their fishing gear to patrol the reefs and ensure that nobody infringes on the self imposed marine sanctuary. Others have become gardeners, dive boat staff, and other members of the resort staff. Wakatobi employees approximately 60 or so locals from the adjacent village, and another 120 from other villages, and this arrangement has had many positive ramifications for both the environment as well as the villages themselves. In fact, the economic support has made it possible for the villages to establish schools, provide electricity, medical supplies, and other necessities of life that we in Western civilization take for granted.


A protected slice of paradise The local kids are always smiling

A typical tranquil Wakatobi evening A local fishing village supported by the resort

.........The team of exceptional dive guides ...... ...Camera rinse tanks for big and small cameras,
with Wendy & Jason wedged in the middle .....what more can a photographer ask for?

Divers take to the shore for a house reef dive The house reef wall can be seen from the surface
CONNECTING IN BALI

Many people make the mistake of using Bali as only a lay-over between flights or a short pit-stop on the way to other Indonesian dive destinations. What a mistake indeed! Bali is my favorite place on earth so far. The culture is rich, the diving is great, the people are kind and welcoming, the food is delicious, and everything is incredibly inexpensive - what's not to like?


This time around we only spent a few days in Bali, so we headed for romantic Ubud, a laid back area of art and culture about an hour away from the bustling tourist centers of Kuta and Nusa Dua. The lodging options are almost so extensive that it's difficult to choose where to stay. We opted for a private villa in Waka Namya, a beautiful small resort consisting of just a large handful of villas in the peace and quiet of the hills of Ubud. Every aspect of Bali resorts are adorned in art and culture, from the hand crafted wood doors to the various statues and sculptures, the open air bathrooms, and the daily Hindu offerings of flowers, rice and incense, which seem to be everywhere.


Although we were not there to dive, the diving in Bali is very under-rated. There are some amazing dive sites on the Eastern side of the island. The Tulamben area for example, sits at the base of a large volcano, so the dive sites have black sand bottoms and are chock full of macro life. The wreck of the USS Liberty also sits just offshore and is easily accessible. The wreck and it's rich marine life make for some nice wide angle opportunities.
But back to the macro world - on my last trip to Bali I shot 42 different species of Nudibranchs in a matter of a few days! Macro junkies will also enjoy a muck site called Secret Bay in the far Northwest corner of the island, which is home to species otherwise only found in macro-specific destinations like Lembeh. A typical dive might yield encounters with Ambon scorpionfish, pipefish of various varieties, frogfish, nudibranchs, ghost pipefish, and other unique critters.
On the wide angle side of things, the coral is not anywhere as abundantly lush as Wakatobi. However, there are many healthy reefs around the island, with interesting topographical features and a few unique subjects such as the odd looking Mola Mola that come to Bali from August through October. One of my favorite sites is "Manta Point", which is located on a small island just off of Bali called Nusa Penida. You are pretty much guaranteed manta encounters, but the ride out can be a little rough at times.
More Images of the diving and beautiful culture around Bali
FACT FILE (WAKATOBI & BALI)
Location: Wakatobi is located to the Southeast of the island of Sulawesi in Central Indonesia. The resort operates year round and is only accessible via Wakatobi's charter flight from Bali, which is an international hub and easy to get to from the US or EU.
Weather: Wakatobi and Bali both maintain approximately a 28 - 31 degree C / There is a short rainy season during December and January, but the diving is still excellent during that time.
Language and Local Customs: Bahasa Indonesia is the official language in both Wakatobi and Bali, but of course the dive and resort staff will speak English as well as other languages to accommodate guests. The local Wakatobi villagers are Muslim, while the predominant religion in Bali is Hindu.
Health and Safety: Consult your doctor for specific recommendations on vaccinations, but cases of malaria are rare in both Wakatobi and Bali.
Currency: Indonesian Rupiah (Rp). as of May 2007, the conversion was approximately US$1 = 9,000 Rp., and EU$1 = 12,000 Rp.
Electricity: Wakatobi provides 220v via a two pronged UK outlet. Both 220 and 110 are available in the camera room. Most hotels on Bali use 220 volts as well. You should carry adapters with you.
Time Zone: GMT + 8 hours.
Entry Requirements: Visitors to Indonesia must have a valid passport of six months on arrival. US, EU, Australia and some other nations can obtain a 30-day visa upon arrival, but some nations require a visa before arrival. Consult your local Indonesian embassy or consulate.

For more information on Wakatobi, please visit their website at www.wakatobi.com.
RELATED CONTENT
Be the first to add a comment to this article.
Newsletter
Travel with us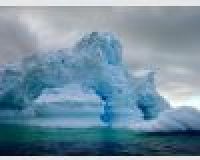 Antarctica
Plan Your Adventure >
Featured Photographer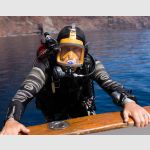 Jason Isley
Expert Photographer
Jason left UK in 1995 to travel Southeast Asia and soon discovered scuba diving in Cairns, Australia. Having completed his PADI Divemaster he then trained as an underwater cameraman and towards the end of 1996 joined Simon...