Travel
Discovering the Solomon Islands with the Master Liveaboards Fleet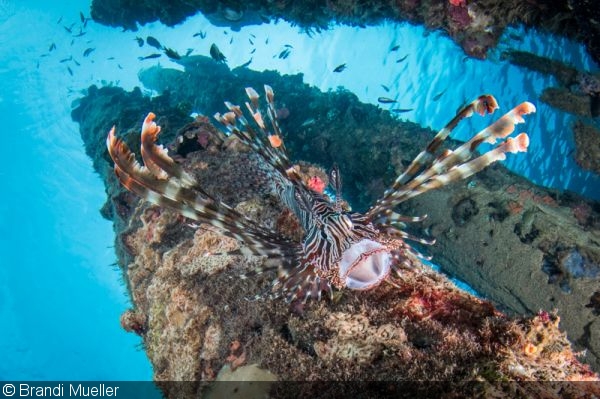 A lionfish yawns on a wreck off of "White Beach"

Bereft of blue skies and being pummeled by relentless rain amidst 40-knot winds, the first few days aboard the new Solomons PNG Master truly felt like a voyage into a final frontier. After all, the initial European vessels to explore these waters were tried and tested by such challenges. So why shouldn't we have to prove ourselves on the Master's inaugural sail through the South Pacific archipelago?
In this ever-shrinking planet connected by long-haul international flights and high-speed broadband, it can be difficult to find an underwater photography destination that hasn't been thoroughly researched and explored. But with 900 isles spread out over a thousand miles, the Solomon Islands has plenty yet to be discovered. Drop onto never-dived sprawling coral reefs, photograph all-but-forgotten WWII wrecks, and explore hidden caverns—all from the comforts of a newly renovated high-quality liveaboard.

Explore the unspoiled reefs of the Solomon Islands with the latest liveaboard in the Master Liveaboards fleet
The Solomons' Pristine Coral Reefs
With limited dive operators in the Solomon Islands, much of the underwater reef systems are rarely dived and are amongst the healthiest I have ever photographed. In some places, the coral gardens seemed to go on forever accompanied by a variety of reef species that rival anywhere else in the marine biodiverse Coral Triangle.
At the aptly named "Fish Market" dive site in the Russell Islands, an underwater photographer can find almost any fish species "on the menu." We started one dive at a point using reef hooks to hold us in the strong current while we watched sharks, yellowfin tuna, schooling barracuda and hundreds of fusiliers put on a show.
Photo Tip: All of this healthy coral and fish life is due, in large part, to the amount of nutrients in the water. Nutrients bring life, but they also bring backscatter. Angle strobes outwards, turn down the power, and try and rely more on natural light to avoid too much detritus in your images.
A diver explores a colorful reef filled with soft coral and schooling fish

Don't miss out on the shallows: The reefs right under the surface are just as photogenic as down deep

After unhooking, a lively scene emerged so vibrant it appeared to be ripped straight from the pages of a children's coloring book. There were hard corals, soft corals and encrusting coral all in different shades of white, ivory, pale yellow, purple, green and pink. Every so often, I'd spy an anemone in the midst of it all with a resident neon orange anemonefish. A school of fusiliers stretching over a large swath of the reef formed a fish rainbow.
Swarms of damselfish hovered above the reef, until the bright light of my strobe startled them into the safety of the coral for a brief moment before returning to the middle of the water column. Even though my catalogue of photographed fish is fairly extensive, I found at least one new species every day—sometimes on every dive. This is how a reef ecosystem should look. Perhaps it's how the reefs all used to look: Vibrant, diverse, full of color and life and motion, the reefs of the Solomon Islands are incredible to photograph.

With so many rare critters (like this longnose hawkfish) it can be difficult to choose between macro and wide-angle

Blue velvet headshield slugs gather in an interesting formation

Be sure to have your diopter handy to capture the tiniest subjects
Photo Tip: Making the decision between wide angle and macro will be difficult for many dives. Most photographers will be happy with macro on pretty much every dive, but it's best to check with the guides beforehand, as strong currents can be challenging for the small stuff.

Rediscovering Forgotten Wrecks
The Battle of Guadalcanal might not be the most famous in WWII's history, but it certainly left a legacy in the Solomon Islands, both above and below the waterline. The Japanese had occupied the islands since May 1942, but a surprise Allied offensive in August met with little resistance. Fierce fighting subsequently raged for several months, culminating in a devastating four-day navel battle, as the Japanese tried, and ultimately failed, to retake the territory. Along with thousands of lives, the campaign claimed a number of warships and countless aircraft on both sides.
In the Russell Islands, you can find "White Beach," and while it may sound like a pristine spot for a cocktail, it is in fact a post-war dumping site littered with trucks, jeeps, bulldozers, spare ammunitions and other war "garbage."

The Solomon Islands has a variety wrecks from planes to jeeps and everything in-between

It's one thing to photograph a rarely dived WWII wreck. But it's entirely thrilling experience to rediscover a wreck: It's that sort of opportunity that is offered by the Solomons PNG Master, especially on their wreck-specific trip itineraries several times per year.
We spent one day at an American Catalina and a Japanese Mavis, both planes that crashed during the Battle of Guadalcanal. Later that day, there was a bit of a commotion between the Master's dive guides and several local fishermen. While freediving, the fishermen came across a never-before-seen plane. Historical records show that seven Mavis planes crashed during the battle, but as of then only six had been found. Could this be the lost seventh plane?

The mysterious Mavis emerges from the gloom as we descend

I tagged along with the divemasters for an exploratory dive of the mystery plane. The fishermen had floated a piece of Styrofoam with fishing rope connected to the wreckage they found, so we back-rolled off the tender and descended down the line. At 50 feet, the distinctive shape of an airplane came into focus. It was, in fact, a Mavis.
The coral growth on the plane was spectacular, which suggested it hadn't previously been disturbed by divers. In several places, enormous branched green Tubastrea extended six feet in length each with hundreds of small cardinalfish in hiding. Lionfish cruised over the wings of the plane and I got a quick glimpse of a whitetip reef shark sleeping below the wing.
Back on board, the crew compared the GPS coordinates to the known wrecks and discovered it was completely unique. We were likely the first scuba divers to see that WWII plane since it went down more than 75 years ago. Talk about the explorer's spirit.

A peek inside the newly rediscovered Mavis wreck shows just how much of the Solomons remains unexplored
Photo Tip: Nearly eight decades of being underwater has dramatically changed the look of many of the WWII wrecks in the Solomon Islands. Try to capture easily identifiable sections of the wreck—such as a plane's propeller or ship's bow—to make the image more impactful. Also, including marine life or divers as a secondary element makes for a more visually interesting wreck photo.

Photographing Secret Caverns
The underwater topography found throughout the Solomon Islands is nothing like I've ever photographed before. Dive sites such as "Mirror Pond" and "Bat Cave" have shallow, short swim-through, cave-like openings in the reef that lead into the islands to brackish ponds with the possibility of seeing saltwater crocodiles. What starts as a traditional reef dive ends by surfacing surrounded by lush green jungle.
"Leru Cut" is a classic Solomons' dive site, where divers swim through a long crack in the island and at the end ascend to the surface to view sheer rock walls and tree roots hanging above. The cut is skinny, but two divers could probably fit side by side. Inside the cut are cave offshoots with whitetip reef sharks and lobsters. The walls of the cave are coated with encrusting corals, sponges, and macro marine life.

Divers descend through a crack in the reef, which will eventually lead into a cavernous opening into the rainforest
Exploring in Comfort
Much of the diving and topside exploration in the Solomon Islands exposes visitors to raw nature, so the meticulously finished Solomons PNG Master presents quite a contrast. Refitted and updated in late 2017, the Master is a comfortable and spacious vessel with 12 cabins hosting up to 20 people. Amenities include a media entertainment system, perfect for watching WWII documentaries, and a library of dive and fish ID books to tickle the interest of even a self-proclaimed fish taxonomy expert.
The dive deck has a station for each diver fitted with plenty of storage space and a place to hang wetsuits in-between dives. There's even more than enough room for technical and rebreather divers, which the Master is happy to accommodate with advanced notice. Diving is either done directly off the liveaboard or from tenders if there's a need to reach tighter spots.

The recently refitted Solomons PNG Master offers the comforts of home in one of the planet's most remote diving destinations

With such a diversity of subjects, the Solomon Islands is a magnet for semi-pro and professional photographers and videographers. Fortunately, there's a dedicated area for camera setup and storage, with multiple charging stations and plenty of space for reviewing images on your computer after an action-packed dive.
Yet the real highlight of the Solomons PNG Master isn't so much to do with the boat, but with the knowledgeable and passionate people who run it. The cruise directors' love for the marine life in the Solomon Islands is simply infectious. Dive guides go out of their way to help those with (and without) big cameras get in and out of the water. And then there are the wonderful chefs who intrigued our adventurous side with some Samoan flavors, but also had a knack for replicating popular Western dishes.
Although the Solomons PNG Master is a new addition to Master Liveaboards fleet, the boat and crew are not new to the Solomon Islands. They have been actively diving and exploring the Solomons for more than five years, so divers will benefit both from their expertise in the area and from the quality and consistency of service offered as a vessel under Worldwide Dive and Sail.

Can't remember the name of a rare critter or nudibranch (like this ornate sapsucking slug)? The knowledgeable and passionate staff aboard the Master will be happy to help out
A Bright Future
After the dark and stormy start to the itinerary, the sun prevailed towards the tail end of our trip. And what better way to soak in the sun and splendor of cruising through the Solomon Islands than from the shaded sundeck while editing my images with a cocktail in hand?
As its name suggests, the liveaboard will soon begin spending part of its year exploring the underwater realm of Papua New Guinea. Itineraries will include transition trips between Munda (northwestern Solomon Islands) and southern PNG, as well as trips entirely within Papua New Guinea, which will offer underwater photographers the opportunity for world-class black sand critter dives, brilliant soft coral walls, and visits to remote villages. It seems that the future for the Solomons PNG Master is bright.

The Solomons PNG Master plans to chart new waters in the coming year
Planning Your Trip to the Solomon Islands
How to Get There: For most, a transit in Fiji or Australia is usually required. From there, Solomon Airlines, Fiji Airlines, Virgin Australia and Nauru Airlines fly into Honiara. You'll be picked up from the airport on arrival day, although flights are often delayed or cancelled, so arriving a few days early is recommended.
When to Go: Diving in the Solomon Islands is year round, with the months of January through April tending to be a bit wetter. The Solomons PNG Master runs trips to Papua New Guinea in April through June.
What You'll See: Miles and miles of pristine coral reef, soft corals, hard corals, schooling reef fish, sharks, nudibranchs, loads of critters, WWII wrecks, and caverns.
Who to Dive With: The Solomons PNG Master offers 7- and 10-day trips, which show guests the best the Solomon Islands has to offer. There are also specialty trips for wreck lovers. From April to June, there are a variety of itineraries exploring Papua New Guinea.
Money: The local currency is the Solomon Islands dollar, but some places accept Australian and US dollars. ATMs are frequent in Honiara but less common on outer islands. Many large resorts and major restaurants accept credit cards. The liveaboard accepts local currency, Australian and US dollars, and credit cards.
Visa: Most visitors can obtain a 90-day tourist visa on arrival. Check the latest requirements before making travel arrangements.

Archerfish warily eye a passing banded sea krait
RELATED CONTENT
Be the first to add a comment to this article.
Newsletter
Travel with us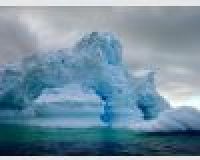 Antarctica
Plan Your Adventure >
Featured Photographer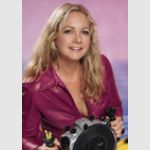 Candice Campbell
Expert Photographer
Whether shooting on dry land or underwater, Candice manages to produce breathtaking images that are dramatic and startlingly unique. In the highly competitive fields of fashion and advertising there is a compelling need to be...