Travel
Dimakya Island – In Search of the Dugong
By Steve De Neef
For over two years now I'd been dreaming of visiting a small Island in the Philippines called Dimakya, one of the many small islands (the Calamian Islands) located in Northern Coron. The island is known for its proximity to World War II wrecks, but the main draw for me, and many underwater wildlife photographers, is to see and photograph the dugong. In hopes of photographing this elusive mammal, I headed over to Club Paradise, the only resort on Dimakya, to dive with Dugong Dive Center, the only dive operator. While in search of a Dugong, I realized that this small island was home to much more than I expected.
Dimakya
Dimakya is one of the over 1700 islands that make up Palawan. It is a little nature paradise, home to many plants and animals. Club Paradise, the resort on Dimakya does a lot to conserve the island's natural resources. Although a part of the island has been developed, greater portions are preserved and protected. The natural lagoon located on the island provides habitat for many birds like kingfishers, herons and bulbuls. Another regular guest in the lagoon is the monitor lizard.
Dirk Fahrenbach, the owner of the Dugong Dive Center located on Dimakya invited me over to have a look at all the great diving this part of Palawan has to offer. I didn't need to think long about this offer and before I realized it, I was on my way to Dimakya Island.

Despite being a small and remote island, getting there is not difficult. There are two flights every day leaving from Manila to Busuanga that last an hour. From there you'll be picked up by van and transferred to the harbor, which takes about 20 minutes. Then its 30 minute scenic boat ride through mangrove forest.

Upon arrival you get an idea why they named this place Club Paradise, the white sand is the softest I'd ever walked on and the water is an amazing blue that just makes you want to dive in immediately. There is nothing else on this tropical Island but Club Paradise and off course, the Dugong dive center.

Although it would've been easy to just relax and kick back on this Island, the main reason I came was to dive and see this amazing mammal, the Dugong
The Dugong
A close relative to the Manatee, dugongs reside in Dimakya and along the nearby islands. The dugong is the only strictly vegetarian marine mammal in the world. It feeds on sea grass and can eat about 25-30kg of grass a day! They usually come up for one breath every 4 to 5 minutes and always stay in shallow waters (2-9meters, 6-30ft). They grow up to 3m/9ft and way around 400kg/900lbs; the largest individual ever found was 4.06m/13.32ft long and weighed an astonishing 1016kg/2240lbs. The female is larger then the male. Unlike the manatees, dugongs live alone, although the young calf stays with the mother for about 2 years.
Despite there large size, dugongs are not the easiest animal to find, as there are not too many left of this once abundant vegetarian mammal. In this area there are about 22 dugongs left and the population hasn't changed much over the last few years.
Before you go on a Dugong trip the dive staff will show you a video and give you a very informative briefing on the Dugong. Too many people confuse this mammal with its close cousin the Manatee. Although they have very similar features, photographing them is quite different. After seeing lots of pictures from the Manatees in Florida, one could think that the Dugong would be just as easy to approach. Nothing is further from the truth. It is a very shy, solitary animal. After spotting one you have to get in the water very carefully and have lots of patience. They get spooked very easily, and although they don't look like they're the quickest swimmers, once they decide to take off you don't stand a chance keeping up with them.
Every dugong trip I did, we saw them on the surface. Dugongs come up about every 5 minutes to breath so spotting them is best done from the top of a boat. Seeing these animals underwater is not that easy, especially not if you want to get really close to them. Snorkeling is the best way, as they don't like the noise of divers bubbles. After 6 trips I saw the Dugong every time but only on two occasions did I see it close enough to photograph it underwater, both times on scuba. I am told that when they are feeding they are much easier to approach, but it appeared that the Dugong we saw was on a strict diet! Even though I didn't see them that often underwater, every sighting was one to remember.
The House Reef
While the main purpose of my trip was to photograph a dugong, I learned that this charismatic mammal is definitely not the only attraction that brings divers to Dimakya- the house reef alone is worth a trip over. The white sandy slopes are home to numerous critters that live along the sand and sea grass areas.
There is a lot of macro life here, and it feels like your doing a muck dive on white sand at times. On just one dive on the house reef you can see Robust Ghost pipefish, Ornate Ghost pipefish, sea moths, cuttlefish, nudibranchs, emperor shrimps, busy anemones full of clownfish, shrimps and crabs, what seem like the biggest jawfish in the world and even some octopus.

The reef itself offers some nice wide-angle photo opportunities and there is also a resident school of jacks that roams around the shallows. At about 12m/40ft there is an aggregation of Giant clams on the reef. Turtles seem to like this Island a lot too as it is rare to not see a green sea or hawksbill turtle on your dive. The light on the house reef is beautiful around 4 o'clock in the afternoon, offering lots of wide-angle opportunities with sunbeams.

Other diving
Apo Reef is another world-renowned dive destination and is easily reached from Dimakya. The reef is a protected Marine Park and the second largest contiguous reef system in the world. You can do day trips to Apo Reef with the Dugong Dive Center or even do a multiple day safari on one of their live boards. Expect a lot of action dives in Apo as the currents bring bigger pelagics and lots of reef sharks . Schools of jacks patrol the walls and all the reefs on top of the wall are home to countless reef fish.

Another major attraction to the Islands of Coron are the WW II shipwrecks, one of the best wrecks in the area, the Kyokuzan Maru is only a 30 minute boat ride away but there are at least 10 more wrecks in the area.

Some of the nearby islands have excellent reefs with lots of life on them. Only 15 minutes from the resort is an island with a huge school of mackerel in the shallows, colorful hard corals and even reef sharks in the deeper part of the reef.




In the same area as where the Dugongs are often sighted, there are mangroves that offer some excellent photo opportunities and a chance to look at the juvenile life that find shelter in this habitat.
Seaweed farms are common in Palawan and offer fisherman a good income and alternative to fishing. The seaweed is used in foods and even as recyclable plastics (like the ones around medicine). They also make an interesting subject to photograph while waiting for the Dugong to show up.
The hatchling program
The fact that turtles are so plentiful in this area might be part of the turtle protection program the resort and dive center have started. Every year, about 100 turtles (Hawksbill and Green Sea) come ashore on Dimakya to lay their eggs from January to March. The staff is always on the lookout for this and as soon as a nest is spotted, a fence will be put around it so it stays protected. When the eggs hatch, 25% is released immediately as nature would have it, the other 75% are put in a spacious tank where they will be fed and looked after until the little hatchlings get stronger and stand a better chance of survival. Guests often get to see these little hatchlings making their first steps to the sea and take of, an amazing experience.
On the surface
Apart from being an amazing dive destination, Dimakya Island is also home to lots of wildlife on land. There is a lagoon where you can see monitor lizards; different birds like herons and kingfishers, a white-bellied sea eagle is seen from time to time; Calamian deer, an endemic species; and even a scaly ant eater!
Every night when the sun sets in front of the Dugong bar, there is a show in the sky. A sunset of every variation of red and purple greet thousands of fruit bats that fly away from the top of the island in their pursuit of food. No matter how many nights you spend here, this amazing spectacle never gets old.

Resources
Underwater photography equipment for Dimakya Island
To this place you'll have to bring both wide angle and macro as there's loads of small and big life.
Compact cameras
A strobe will come in handy when photographing all the macro life in the white sand gardens, a macro add-on lens can help you catch the smallest critters found here like those beautiful emperor shrimps.
A wide-angle wet lens is great to photography the resident school of jacks, Giant clams, shipwrecks, reefs and all the turtles.
For the Dugong just your camera at the wide end will do, as it is really hard to get close. Using custom white balance and/or a red filter can bring back color at depth.

DSLRs
For macro a lens in the 100mm will work great for the critters, a 50 to 60mm macro lens will work fine for the bigger reef fish like parrotfish, angelfish and lionfish.

A fisheye or ultra wide-angle lens is a must to photograph the jacks, reef scenery, wrecks, giant clams, turtles and, of course if you're lucky, the dugong.

If you have a video on your SLR, try it out on some of the dive sites!
Planning your trip to Dimakya Island
Entry requirements
A 21-day tourist visa is granted upon arrival with a valid passport to most nationalities. Extensions are possible.

When to go
Anytime a year is fine for diving but prime season for Dugongs is around March to June as the winds are calmer which makes spotting them easier. The Philippines has a dry and wet season, the dry season runs from December till June and the wet from July till November.

Where to stay

The only place to stay on Dimakya Island is Club Paradise and the diving is arranged by the Dugong Dive Center. Wireless Internet is available in the resort and there is cell phone reception as well.
RELATED CONTENT
Be the first to add a comment to this article.
Newsletter
Travel with us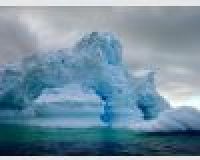 Antarctica
Plan Your Adventure >
Featured Photographer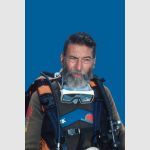 Jack Jackson
Expert Photographer
An award-winning photographer and author JACK JACKSON has written 18 best selling books, most of which are on underwater subjects. A further book is due out in 2009. A professional underwater photographer since the early...