Travel
Destination Portfolio: Walt Stearns, Wakatobi
The Bargibant's pygmy seahorse (Hippocampus bargibanti) can be a difficult subject to photograph because you first have to find it! This seahorse is typically smaller than a grain of rice and also happens to have the same coloration of the seafan on which it spends its life. This particular seafan spanned the width and length of a coffee table, so it takes a sharp eye to locate this tiny gem

A four-decade career in marine photojournalism has carried me on assignments to many of the world's most desired underwater imaging destinations and provided unique opportunities to document everything from pygmy seahorses to sperm whales. Each of these places has something special to offer, but when asked for my short list of favorites, one name that always makes the list is Wakatobi.
Wakatobi Resort is an upscale property located on a small island in central Indonesia. It is a place that's well-known in diving circles for the innovative conservation program that protects some of Indonesia's most spectacular coral reefs through a community-based and self-funded initiative. Today, dive sites within the preserve remain in near-pristine condition and provide photographers with a diverse range of subject material that includes prized finds like pygmy seahorses.
Other factors that add to the appeal are the resort's excellent infrastructure. It's a remote setting, but it's easily reached by direct guest flights to the resort's airstrip that includes generous baggage allowances for photo and dive gear. The resort itself provides five-star service and some of the best meals I've ever had at a dive resort. And the dive boats are large, shaded and well-equipped for cameras. There's a full-service photo center at the resort, rebreather diving support and 24-hour access to a house reef that's been called the world's best shore dive and is by far the best house reef I've ever experienced.
A combination of predictable sunlight, good water clarity and reefs and walls that begin as shallow as six feet set the stage for some spectacular wide-angle photography. Even more impressive are the marine life portrait and macro photography opportunities. The reefs are home to numerous signature and sought-after subjects, including multiple species of pygmy seahorses. Critter hunting is made easier by the resort's dive guides, who are experts at locating cryptic subjects. Guides also understand the special requirements of underwater imaging, camera handling and dive plans that focus on specific areas.
I and other photographers have been known to spend entire days working a single dive site. These extended shooting sessions are facilitated by reef topographies that allow for long multi-level dive profiles of 70 minutes or more. Wakatobi's unrivaled combination of exceptional marine life, predictably excellent conditions, comfort ashore and professional support are what keep me coming back time and again.

A spectacular underwater landscape along the sloping reef face at the popular dive site known as Turkey Beach

The mandarinfish dive at Magic Pier is a highlight of Wakatobi's Pelagian liveaboard cruise. During their sunset courtship, males will often fight for the right to spawn with receptive females. Here, a pair of males square off like two strutting peacocks

A colorful Chromadoris magnifica nudibranch crawling across the top of a large tunicate

A large school of fusiliers parade across the edge of the wall at Outer Pinnacle, near Hoga Island, a dive site accessed via Wakatobi's Pelagian liveaboard

A butterflyfish gets a few parasites removed by a scarlet cleaner shrimp (Lysmata amboinensis)

The intense iridescent orange outline on the black body of a juvenile pinnate spadefish is certainly an attention getter. This was taken during a Pelagian muck dive in Pasar Wajo Bay

When it comes to the amazing hard coral formations at Wakatobi, two of the very best examples are found at Dunia Baru and Zoo, where this image was taken

The comet, also known as the marine betta (Calloplesiops altivelis), is usually found near reefs as well as in caves and crevices along drop-offs. As they are generally nocturnal by nature, the best time to find them out from their daytime hiding places under ledges and holes is on night dives or when daytime skies are extremely overcast

An emperor shrimp (Periclimenes imperator) on the back of a large sea cucumber

At the dive site Barracuda, a large broadclub cuttlefish (Sepia latimanus) strikes a pose for a nice close-focus wide-angle shot

Even in the juvenile phase, clown triggerfish (Balistoides conspicillum) are as sharply contrasting as they are colorful

Due to their nocturnal nature, twinspot lionfish (Dendrochirus biocellatus) can be a somewhat annoying subject to photograph, as they constantly turn away from the camera (even with a red focus light) to give you a view of their backside. But persistence should finally pay off

Walt says: "A red, or should I say 'purple,' leaf scorpionfish (Taenianotus triacanthus) gives its impression of my photography with a long-winded yawn"

To see more of Walt's awesome images from Wakatobi—among many other destinations—check out his website, www.waltstearns.com, and his Facebook page.
RELATED CONTENT
Be the first to add a comment to this article.
Newsletter
Travel with us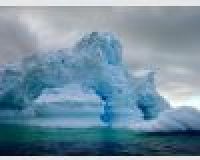 Antarctica
Plan Your Adventure >
Featured Photographer
Todd Essick
Expert Photographer
Todd Gary Essick worked as a professional freelance photo journalist in Florida for almost a decade. He has tackled some of the most intense and challenging assignments possible, primarily freelancing for the Associated Press...