Travel
Destination Portfolio: Daniel Norwood, St. Maarten
Close encounters with caribbean reef sharks are one of the highlights of diving in St.Maarten
Diving in the Caribbean is synonymous with clear warm turquoise water and colorful coral reefs that provide the perfect playground for scuba divers of all levels. Underwater photographers flock to popular dive destinations such as Bonaire, Roatan and the Cayman Islands to capture images of the regions most iconic marine life, but there are other locations close by with just as much to offer that are also worthy of your interest and attention.
My wife and I moved to the Dutch Caribbean Island of St. Maarten and opened a dive center named SXM Divers three years ago, after being impressed by its untapped potential and its healthy shark populations. Our main reason for moving to the island was to set up a dedicated shark diving site similar to those in the Bahamas and Mexico, and this is still a work in progress—Hurricane Irma and Covid-19 provided some unwelcome bumps in the road along the way—but we have also been exploring new and existing dive sites, and discovered that the reefs and wrecks in SXM (the local name for the island taken from its airport code) also have plenty more to offer than just close encounters with sharks.
All of the Caribbean's most famous critters can be found and photographed here, including southern stingrays, Caribbean reef sharks, bottlenose dolphins, and four different species of sea turtles. Every year between December and April, humpback whales pass by close to shore in large numbers, and with a little luck and a lot of patience you can enjoy amazing encounters with these gentle giants. Explore the reef in more detail and you will also find a variety of highly prized macro subjects. Secretary blennies and gobies live in coral-encrusted areas of shipwrecks, jawfish and garden eels protrude from the sand, and octopuses and seahorses hide in plain sight, waiting to be discovered. Of course, many other species of tropical fish can be seen on each site, and I spend at least one dive per week shooting fish portraits with a macro lens to help showcase every creature, and the diversity of life on the reef.
Secretary blennies are found at many of the islands most popular dive sites
Green turtles are common and accustomed to divers, so getting close with a camera is easy
The reefs inside the Man of War Shoal marine park are healthy and bursting with color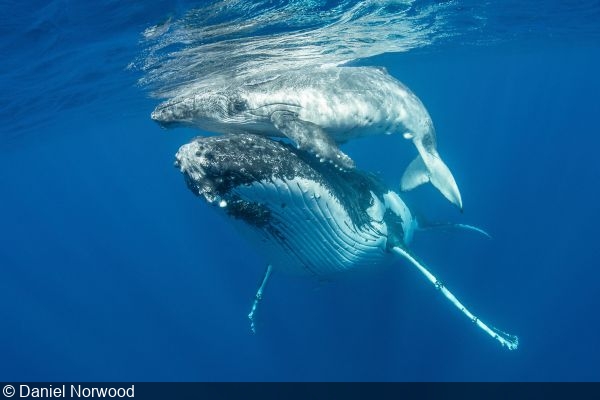 Humpback whales are seasonal visitors that can be found and photographed if you have
patience and a bit of good luck
Shallow reef dives provide the perfect studio to shoot appealing fish portraits
Shipwrecks surrounded by large schools of fish are another photography highlight
Large baraccuda can be found on every dive site
Bermuda chub patrol the reefs and often completely surround unsuspecting divers
Nassau groupers can be found hiding in wrecks and under ledges on coral reefs
Nurse sharks are another common shark species that can be photographed in Sint Maarten
French grunts gather in groups inside the marine park where their bright yellow patterns contrast perfectly with the red and orange colors of the reef
A grumpy-looking blue reef chromis poses reluctantly for its picture
Wide-angle images of fish schools are much more appealing when the fish pack together in a tight ball
Another reef fish portrait, this time captured with a fast shutter speed to create a black background
Hawksbills are the most curious and friendly turtle species in St. Maarten
Seahorses are elusive but popular photography subjects
Southern stingrays of all sizes hang out around the wrecks and reefs
Spotted goatfish are often stationary, so they are another good subject for portraits
Bottlenose dolphins can be seen offshore in large numbers if you can find them
To learn more about diving in Sint Maarten and see more images from the destination, check out our Instagram page.
Be the first to add a comment to this article.
Newsletter
Travel with us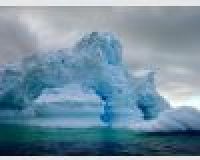 Antarctica
Plan Your Adventure >
Featured Photographer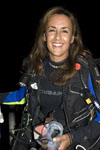 Michele Hall
Expert Photographer
Michele\'s work in film production began in 1991 when she retired from a 19-year career as a pediatric nurse. In addition to taking underwater still photographs and authoring a children\'s book on sharks, she has...