Travel
Coral Sea Dreaming in the Land Down Under
The reefs of the Coral Sea—including the Great Barrier Reef—are still among the world's most stunning

Standing at the limit of an endless ocean on the edge of world's largest coral reef system, we realize we are strangers to this great southern land of ours. Like most undersea explorers, we've journeyed to the four corners of the Earth in search of breathtaking underwater adventures, yet right here under our noses is a land we've previously overlooked.
It's true, there is a place where the world's largest reef meets the world's oldest rain forest, where deep water seamounts plunge to 6,500 feet, and where millions of years of isolation has created a sanctuary for unique flora and fauna. This is Tropical North Queensland in Australia, where crocodiles and Vegemite sandwiches rule, and color, culture and immense natural beauty abounds.
Our seven-day itinerary departing from Cairns aboard the Spoilsport with Mike Ball Dive Expeditions promised the incredible deep seamounts of the Coral Sea, alongside the best of the Great Barrier Reef's Ribbon Reefs and far northern reefscapes. So, if you've ever dreamed of diving into the land Down Under, here's what's on show. There's plenty to give your camera a workout both above and below the surface.

A right-handed hermit crab readies to pick a fight

Osprey Reef is bursting with color and life
Dramatic Seascapes and Shark Encounters
As we sail far away from Cairns, the surface conditions signal to us that the seascape beneath is changing. Overnight, we've traveled 220 miles to the most northerly of all reefs in the Coral Sea—Osprey Reef. Separated from the continental shelf by a deep trough of water, this huge area—70 square miles to be exact—is a stark contrast to the calm, shallow waters of the Great Barrier Reef Marine Park.
Wild, remote, and sitting atop an underwater mountain rising 6,500 feet vertically from the ocean floor, Osprey Reef is a beacon for wildlife in what is otherwise a vast, tumultuous ocean. We are rewarded with 130-feet-plus visibility, overhangs and caves to explore, breathtaking corals, and intimate shark encounters.
A single fish head is enough to spark the curiosity of the sharks at the North Horn, one of Osprey Reef's most famous and adrenaline-fueled dive sites. Located at the far northernmost tip of Osprey Reef, where two steep walls converge, the scene is set. As we descend, they appear, and before long are within reaching distance.

Surrounded by sharks at the North Horn

The North Horn is home to gray reef whalers, silvertip and whitetip reef sharks, all in large numbers, while in the cooler months, encounters with scalloped hammerhead sharks are also common as they aggregate off the deep coral reef walls. Getting up close and personal with big groups of sharks is on most dive photographers' bucket lists, and interacting with these incredibly beautiful creatures is simply mesmerizing.
Osprey Reef doesn't only attract apex predators, however. It is also home to the ancient chambered nautilus. An elusive living fossil unchanged for 500 million years, the nautilus ventures from the depths of Osprey Reef to feed in the shallow waters at night. Random encounters are therefore exceptionally rare. Currently, the only way to observe the ancient nautilus at Osprey Reef is via Mike Ball Dive Expedition's dedicated annual capture and release expedition program for James Cook University. Here, nautilus traps are set overnight and retrieved the next morning, allowing guests the rare opportunity to observe—and photograph—these iconic deep sea creatures.

Osprey Reef's huge sea fans require your widest-angle lens
Big Fish Night Action
We've always loved night diving, especially in places like Indonesia where we sneak around in the black volcanic sand searching for rare macro critters, but as we arrive at Gotham City on the Great Barrier Reef's Ribbon Reefs, we've been told to leave our macro lens behind. Named Gotham City for good reason, this incredibly rich sloping reef with hard and soft corals makes for a very exciting night dive.
As we descend, congregations of hunting sharks, red bass and trevally shadow our every move, as they hunt using our torch light. One by one, we witness a fish fatality. The sound underwater is staggering, far exceeding the sound of our bubbles. As we switch to our red light, we manage to save a few little fish from becoming dinner, and as photographers we can now move more unnoticed about the reef. With the inability to see the red light underwater, the hunting fish are drawn closer, providing the unique opportunity for some hunting action shots and nice portraits.

A grouper scours the terrain for its next meal

Hunting trevally patrol the reef in the darkness

Don't mess with a hungry red bass!
Pretty Pinnacles
Despite reports that the Great Barrier Reef has in recent times suffered mass coral bleaching events, there are still many areas of incredible beauty filled with prolific life and color. While there is no doubt, like many reefs the world over, the Great Barrier Reef is under climate pressure, the sheer fact that it stretches for over 1,400 miles, is visible from space, and is the largest living organism on the planet surely means it can't all be dead?
As we descend down its gently sloping pinnacles, we see proof the Great Barrier Reef is still very much alive. A myriad of spectacular hard and soft corals, gorgonians, whip corals and sponges feed in the current, while overhangs and caves reveal turtles, stonefish, leaf scorpionfish, and moray eels. Macro critters are also abundant, including pipefish, right-handed hermit crabs, bubble coral shrimp, and gobies. And large shoals of fish engulf the top of these pinnacles alongside a concentration of anemonefish.

A parrotfish shows off its subtle blue, green and pinks hues

A dartfish strikes a dramatic pose

A bubble coral shrimp peeks out from its home on the reef
Appreciating the World's Oldest Living Civilization
A visit here wouldn't be complete without gaining an insight into the world's oldest living civilization—the Australian Aborigines. After a short tender ride from our vessel, the Spoilsport, we set foot ashore at Stanley Island. Located at the tip of Cape Melville in Queensland's far North and home to the Yiithuwarra people, the mysterious cave art hidden beneath the cliffs of Stanley Island are of international significance.
There are several mysterious rock art sites on the island, but the best known is the Yintayin rock shelter, also known as the "Ship" rock shelter. For centuries, the Yiithuwarra people recorded the island's animals on their cave walls, yet alongside the animals are some of the earliest known indigenous depictions of European ships, illustrating European settlement and occupation in Australia.

Viewing the rock art on Stanley Island is indeed a unique privilege, and an irreplaceable record of Aboriginal culture

As we stand on the white sandy shores of Stanley Island, we begin to imagine how the Yiithuwarra people must have felt as they saw the ships approaching
From the Planet's Biggest Reef to the World's Oldest Rainforest
After a full week at sea, you would think we would have had enough water, right? No. After all, we are in a World Heritage Wet Tropics area. With origins so deep it predates the Amazon Rainforest, and running for a staggering 280 miles, this mega-forest is in reality made up of 29 different national parks, each with their own unique micro habitat. From the oldest living forest on Earth, the Daintree in the north, to the Paluma Range further south, the entire Wet Tropics World Heritage area is all national park and completely free to visit.
These rainforests are a living museum of virgin forest, plants and animals, and during Queensland's Wet Season boast some of the most incredible waterfalls in the country. For sheer exhilaration, we'd have to say that nothing quite beats hiking through virgin rainforest to swim at the base of a thundering waterfall.

The stunningly beautiful Wallaman Falls

While there are literally countless waterfalls and gorgeous swimming holes to visit, none quite beat this one: Located approximately three hours south of Cairns in Queensland's Girringun National Park, and part of the Wet Tropics World Heritage area, Wallaman Falls descends from the Atherton Tableland, where the Stony Creek, a tributary of the Herbert River, flows over an escarpment in the Seaview Range.
The falls descend over a small number of cascades before their dramatic 880-foot drop. This is Australia's longest single drop waterfall and is well worth the effort to visit. Be sure to view it from the top and the bottom. The two-hour return hike to the bottom will reward you with an exhilarating spray, but don't be tempted to swim at the base of this one—you'll see why when you get here!

A strangler fig reaches into the heavens
Jurassic Park Redefined
Descending from the forests of Pangaea and Gondwana hundreds of millions of years ago, the Wet Tropics World Heritage area is also a sanctuary for a diverse array of unique flora and fauna, including the illusive southern cassowary. Listed as "Vulnerable" on the IUCN Red List of Threatened Species, and endangered in Australia, this imposing flightless bird hails from the era of the dinosaurs, evolving from the Jurassic era 160 million years ago. Unlike the dinosaurs, the southern cassowary survived and still roams the area, although it's reported that only 1,500 remain.
The southern cassowary is very difficult to see and photograph in the wild, as although they are brightly coloured, they blend exceptionally well into rainforest shadows. The cassowary is also an important rainforest gardener, spreading the seeds of up to 20 different rainforest tree species. Sometimes, the seeds are so large that no other animal can swallow and disperse them. The work the cassowary does is essential for the forest's ongoing survival. Still, as the only birds known to have killed humans, we were very wary of getting too close.

The southern cassowary cuts an impressive figure
Planning Your Trip to the Coral Sea
Whether it's underwater or on land, there's no better place to access Australia's World Heritage reef and rainforest than from Cairns in Tropical North Queensland. A vibrant and bustling hub, Cairns is the best place to board a week-long liveaboard to explore the best of the Coral Sea and Great Barrier Reef Marine Park. Mike Ball Dive Expeditions run three-, five- and seven-day trips to the Great Barrier Reef, Far Northern Reefs, and breathtaking exploratory trips to the dramatic seascapes of the far Coral Sea. Hiring a car in Cairns post dive trip provides you the freedom to explore the region and its magnificent World Heritage rainforest areas.
How to Get There: While travel restrictions currently prohibit international travel to Australia, under normal circumstances, diving in the Coral Sea is easy, with Mike Ball Dive Expedition's vessel Spoilsport departing from and returning to Cairns, Australia. Australia is easily accessed from major Asia-Pacific and Northern Hemisphere cities, while Cairns is serviced domestically from all major Australian cities.
When to Go: Thanks to Northern Queensland's tropical climate, the region can be dived year-round, with water temperatures in the summer peaking at 84°F (29°C) degrees, and never dipping below 72°F (22°C) degrees in the winter. The best months to access the Coral Sea are from September to January, where wind is less frequent and access is more reliable. The months of June and July also see the arrival of the dwarf minke whale to the Great Barrier Reef's Ribbon Reefs. This is the only known aggregation site in the world where you can swim with these curious and gentle pocket-sized whales. To see the region's waterfalls at their best, a visit in the summer wet season (December to February) provides for spectacular viewing.
Visit www.tropicalnorthqueensland.org.au for more information and to arrange your trip to the reef and the rainforest.

Your visit to the Coral Sea will leave you with memories of gorgeous reefs and abundant marine life

---
About the Authors: Anita Verde and Peter Marshall have a passion for the planet's wild places, and through their images and narratives hope to inspire better appreciation and protection of the natural world. Based in Melbourne, Australia, they have professional backgrounds in tourism strategy, environmental sustainability, and government relations. When they are not underwater or on a mountaintop, they also work professionally as strategic consultants, advising governments and industry on sustainable destination planning and development, investment attraction, government relations, brand strategy and marketing. www.summitstoseasphotography.com
RELATED CONTENT
Be the first to add a comment to this article.
Newsletter
Travel with us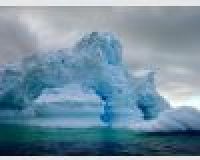 Antarctica
Plan Your Adventure >
Featured Photographer Laurent.beche
Expert Photographer
Laurent BECHE, a French professional underwater photographer, first learned to dive in Switzerland, his interest in underwater photography blossomed in 1989 when he left France to live on Reunion Island, a French island...