Travel
Cocos - The Islands of the Sharks
August 6, 2007 @ 02:00 AM (EST)
From May 18 to June 1 we invested two weeks between Malpelo (off Colombia) and Cocos islands (Off Costa Rica) both are about 250 miles west off the coast of Central America on board the superb live a board and ocean going dive vessel the Sea Hunter, diving with, improving our photography and conducting research on scalloped hammerhead sharks (Sphyrna lewini) under the leadership of Dr. Alex Antoniou, Field Director for the Shark Research Institute (SRI), and in cooperation with Mr. Randall Arauz, Director of PRETOMA (Programa Restauración de Tortugas Marinas) of Costa Rica.


During this time we where able to retrieve three of the four radio receivers installed around Cocos Island used to monitor the movement of the sharks around the island. One receiver is missing in action and will probably need to be replaced.
Once the data accumulated over the past year was down-loaded, the three receivers were re-deployed so that they can continue to collect data. The data that was recorded came from sharks that had been tagged with acoustical coded radio tags that were attached to 20 hammerhead sharks tagged over the past two years at Cocos.


The goal of the research conducted by the SRI and PRETOMA is to determine scientifically if hammerhead sharks are migratory and move between Cocos, Galapagos, and Malpelo or whether they are a local residence population at Cocos. The research groups at the Galapagos and at Malpelo are using similar technology, therefore, the movements of the sharks can be monitored at all three locations. We will be able to tell if Cocos tagged shark visit these other locations and whether sharks tagged at the other locations visit Cocos. If indeed we get hits on Cocos receivers from shark that was tagged in Malpelo or Galapagos, environmental organization such as the SRI and PRETOMA can provide the data to organization such at the governments of the three locations as well as the UN and other international convention organizations in order to increase the protection around these three isl18ds. The ultimate goal would be to create a protected area that encompasses the "Golden Triangle" of the Galapagos, Malpelo and Cocos Island. Currently, once the sharks leave the protection of the current 12 mile no-take zone, they are heavily fished by artesinal and commercial fisheries.


During our time at Cocos we were also able to tag an additional ten new hammerhead sharks with radio transmitters. In November later this year, Randall will return to Cocos in order to collect the additional data from these sharks as well as shark previously tagged. Based on all the data collected, a scientific paper will be produced and published.


During the 15 day trip ten of my guests had the opportunity to get a ride in the Undersea Hunter's new submarine, the Deep Sea, with a few going down to the amazing depth of 300 meters, which is greater than 1,000 feet. They of course had fascinating stories to tell, one which included the sighting of the Prickly Shark (Echinorhinus cookei), and an other of the deep water Smalltooth Sandtiger Shark (Odontaspis ferox), which has also been seen at Malpelo.

Dr. Antoniou and I were treated to one dive on the submersible to a sight called Everest, a sea mount at 50 meter depth just off the Island of Manuelita, where we flying side by side with hundreds of schooling hammerhead sharks ˆ see my attached images.

Based on this most exciting combination of science and art (photography) and following the successful co-leadership between Dr. Antonio and myself we are planning on at least three future trips for 2008. Back to Cocos in July. In September/October to Guadeloupe – Mexico, Seven days with Great White sharks and in December to Socorro island for 10 days encounters with Mantas and Whale sharks.
Join Amos Nachoum and Peter DenHaan in Cocos June 26 – July 9, '08, on board the "Undersea Hunter".
---
Contact Amos
415.923.9865
Amos@BigAnimals.com
Amos Nachoum – is just an ordinary person wit big dreams for exploration, a passion for photography and source of endless energy. Amos is a marine wildlife photographer, ocean explorer & expedition leader. Amos' unique style in BigAnimals photography & Expedition has become known worldwide and he is considered to be the Ambassador of the BigAnimals. His photographs have been published internationally in over 500
© Amos Nachoum & DivePhotoGuide.com
RELATED CONTENT
Be the first to add a comment to this article.
Newsletter
Travel with us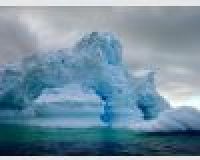 Antarctica
Plan Your Adventure >
Featured Photographer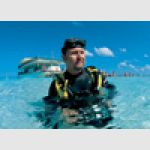 Ty Sawyer
Expert Photographer
Ty Sawyer is the current Editor-in-Chief of Sport Diver Magazine and Editorial Director of ISLANDS magazine. Prior to that, Sawyer worked as Editor of Skin Diver Magazine and, for a brief time, Discover Diving. Sawyer has been...