Travel
Checking off a Wishlist: Critters@Lembeh
By Dan Norwood, April 3, 2012 @ 08:00 AM (EST)
By Dan Norwood
Ever since housing my first camera, there has been one destination that I have always planned to visit: Lembeh Strait in Sulawesi, Indonesia. Famous for its abundance and variety of macro subjects, Lembeh is regarded as a bucket list for any underwater photographer.

Planning for Lembeh
I arrived with high expectations. Pick up any dive magazine and it is likely to contain at least one shot of a weird and wonderful critter taken in "The Strait." I had spoken to many people during my travels and they would all repeat the same thing when talking about photography in Lembeh—"make sure you bring plenty of memory cards!"

I was also advised to make a wishlist of things that I would like to find and shoot during my stay. This proved to be more difficult than it sounds, and as my list got longer and longer I realized that I waned to find everything! Deciding to concentrate on species I had never seen before, I provided my guide with a list of highly sought after and rare critters.
Completely unfazed by my requests – I am sure every single visiting photographer presents a similar list – my next week of diving was then planned around searching for my desired subjects.

Completing the "Wishlist"
I have always had a thing for frogfish. There is a great variety of shapes and colors of the hoppers, but for me the coolest of them all is the hairy one.

I spent many dives looking for this subject in the Philippines last year with no success, but within a few dives at the aptly named "Hairball" site, we found three of these frogfish.
Next on the list was the elusive Tiger Shrimp. Another hard to find critter due to its chosen habitat, my guide found three differently sized shrimps at the same site. I also had an amazing encounter with a very curious squid, which in between laying eggs would approach closely allowing for some great portrait shots.
After photographing countless flamboyant cuttlefish, seahorses, stargazers, pygmy seahorses and many varieties of shrimps and crabs, I decided that Lembeh was indeed living up to its reputation as the critter capital of the world.

Captivating Cephalopods
The area is perhaps most famous for its many kinds of different octopus. In fact a great deal of my wishlist featured various species, some of which I was lucky to find.
Without question, the star of the show is the "mimic octopus." Although very rare elsewhere, these slippery cephalopods can be seen regularly in Sulawesi. I had never seen many octopuses before and certainly never studied them in such detail.
Unlike most of their relatives who use camouflage to avoid predators, the mimics will impersonate other species like as flounders, lionfish and seasnakes. Watching them mutate shapes and colors is mesmerizing, and they make for fantastic photographic subjects.

Another unexpected find was the strange starry night octopus. According to the guides, these rare octopuses are not often seen and only ever active at night.
As the week progressed and I started to build an impressive portfolio of shots, each dive became more and more like an octopus hunt. Alongside all of the other amazing animals we discovered I had become obsessed with eight armed invertebrates.

This new fascination provides the perfect excuse to return to Lembeh in search of the ones that got away—next time I will make sure to hunt down that hairy octopus, plus Blue ringed Octopus and Wunderpus.

Lembeh Resort- Critters with Luxury
I chose to stay at Lembeh Resort, which offers very comfortable accommodation and well kept grounds in a secluded bay. The food is great and plentiful and the resort pool overlooks the ocean for wonderful sunsets with a beer or two (that is if you can drag yourself away from the night dives).

The dive center is managed by Critters@Lembeh, an experienced team who have been based in Indonesia for many years. All guides are experienced spotters who are accustomed to dealing with demanding photographers and large cameras, and will do everything they can to find what it is you are looking for.
They are also the only resort in Lembeh to have an on-site photo pro, who provides guests with photography courses should they need them and also a large portfolio of images which are for sale. The center also produces weekly and monthly videos of all of the most recent sightings in the area, which you can subscribe to on Youtube.
All the staff is friendly and welcoming, like one big family, and I will definitely stay here again when I return to Lembeh.

Photo tips/ equipment
For DSLR cameras, it is advisable to bring both 60 mm and 105 mm lenses to capture the variety of different sized subjects, but there are also lots of CFWA opportunities if you decide to bring a mini dome and fish eye lens.


Good Buoyancy is a must to not stir up the sand, so always use a muck stick to steady yourself and keep away from the bottom.


Do as many night dives as possible—they are great for framing critters against black sand and black water.


Try to play around with different strobe positions to really make the subjects pop from the black sand.


If you find a great subject stay with it until you get the results you want


Use Nitrox. If not qualified, consider taking a course here.


Consider bringing a snoot to further experiment with lighting


Don't forget: bring lots of memory cards!
RELATED CONTENT
Be the first to add a comment to this article.
Newsletter
Travel with us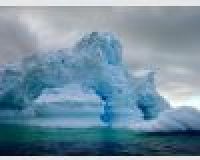 Antarctica
Plan Your Adventure >
Featured Photographer
Franco Banfi
Expert Photographer
Franco Banfi was born in Switzerland in 1958 and started diving in 1981. Although in Switzerland there is no sea, there are many lakes and rivers. In one of these lakes Franco learned how to dive and one year later was immersed...