Travel
From a Fisheye's Perspective: The Cayman Aggressor
By Jeremy Cuff

The Cayman Islands have long been associated with great Caribbean diving—and rightly so. These flat, low-lying islands consist of Grand Cayman, Little Cayman and Cayman Brac and are located north west of Jamaica and to the south of Cuba.

The Aggressor Fleet have operated liveaboards out of Georgetown on Grand Cayman since the mid 1980's, and now offer the excellent Cayman Aggressor IV for guests to enjoy, from the spacious dive deck and camera table and facilities, to the great service and food served throughout the week. For our Cayman's visit, we chose one of the unique Family Weeks so that we could take our young son Zac.

The Family Week itinerary is based on a standard itinerary, but with a few subtle tweaks to make it more child-friendly both onboard and in the water. The majority of the cruise is spent diving at Little Cayman, with a visit to Cayman Brac, before heading back to Grand Cayman. It's an action packed week!
Underwater Photography on The Cayman Aggressor
Grand Cayman

The Doc Polson
First on the to-do list was a couple of check out dives at a nice little wreck off Seven-Mile Beach on Grand Cayman called the Doc Polson in lovely turquoise water. It would set the scene for a great week of excellent diving in near-perfect conditions.

The Doc Polson was quite photogenic and served as a good place to get back in the zone in terms of our underwater communication, as my wife Amanda will model for me when required. The images from these two dives alone were very pleasing, taken using a 10.5mm fisheye.



Stingray City
Next, before heading off to Little Cayman was a stop off at the famous Stingray City. There are actually two places that are called Stingray City, and we visited the original site, away from the majority of the snorkelling day boats that, on most days, form a permanent flotilla. It's only in a few metres of water and gives everyone a chance to have a bit of fun with these tame rays, with the crew using some pieces of chopped up squid to keep them interested.

Once all of the divers were in the water, it was Zac's turn to get in. He snorkelled with one of the crew, legs kicking feverishly over to the melee of divers and rays. Then, a crew member cradled one of the rays and eased it to within reach of Zac. It was a great moment to watch from beneath, and a great photo opportunity.

Stingray City is actually quite tricky to pull off photographically, due to the underwater chaos of numerous random fish looking for a piece of the action, divers and rays everywhere (and not always in aesthetically pleasing positions) and lots of kicked up sand (a recipe for unclear images and backscatter). In addition, shallow bright water, the mid day sun and the white undersides of the stingrays meant that overexposure was a constant hazard. But then, underwater photographers are always up for a challenge!


Little Cayman

The Meadows
Little Cayman offers the best diving in the Caymans and is a real treat to visit. Most sites are combinations of spectacular walls cut with swim-throughs, fissures and overhangs that are festooned with colourful corals, sea fans and sponges. On the reef tops, such as Meadows (my personal favourite site), there's a labyrinth of gulleys and ledges to explore, plus some interesting sandy expanses which are home to garden eels, stingrays grubbing for molluscs and jawfish.

During the dive, I discovered a lone tarpon in a few metres of water fairly close to the boat. This impressive fish would remain virtually motionless unless a diver invaded its personal space at which point it would slowly turn and move away. In order to get close enough with the fisheye lens, I really had to slow down and edge forward, hoping that the fish would adopt a photographically pleasing position in relation to the reef.
Once within striking distance of the camera, the tarpon's silver scales are the next problem to overcome, as they're hyper-reflective. Careful strobe positioning and reducing the strobe power was the only answer here to avoid blowing out the highlights on certain parts of the fish. The reward for my patience was a pleasing image of the tarpon framed within the shape of the boat's underside.

In the open water, especially along the reef edges, you can spot eagle rays and the odd reef shark, and turtles can be found almost anywhere. Barracuda, tarpon and jacks can also be encountered with regularity, and let's not forget the groupers, many of which seem curious of divers. Fans of macro photography may also be rewarded with reef squid, octopus, seahorses, flamingo tongues, moray eels and cleaner shrimp, sometimes in the act of cleaning an eel or a grouper.


The groupers are great for photographers, and I certainly spent some time capturing these impressive fish. I preferred to show them in context with a diver to give a better representation of their impressive size.

On the walls themselves, there's some immense photographic potential for wide angle photography – it's just a case of finding the best spots and working them, tweaking settings, adjusting angles and getting good communication with your model, often getting the to. repeat a pass, using hand signals to suggest an optimum angle of posture and position



Cayman Brac

MV Keith Tibbets
Next on the itinerary was Cayman Brac. We enjoyed a fine dive on the MV Keith Tibbetts Russian Destroyer wreck that was purchased from Cuba after lengthy negotiations which involved Aggressor Fleet President Wayne Hasson. It was deliberately sunk as an artificial reef and provides a boost to the local economy by creating a well recognized diving landmark.

We had an option of a second dive on the wreck, but dragged ourselves away to do an island trip, visiting some caves known for its resident bat population (called the Bat Cave – yes, really), the island museum, and a stop off at the kids playground to feed the iguanas and see the missing part of the Keith Tibbetts wreck, the top of the tower, that would have been a hazard to boat traffic had it been left intact.

Back to Port
As Little Cayman disappeared into the horizon, Amanda, Zac and myself all sat in the hot tub and toasted what an excellent week it had been. It's always a happy sad emotion when finishing an enjoyable trip, and we certainly felt like we'd all had an unforgettable experience as a family aboard the Aggressor.

Back at Grand Cayman, we had time for two more dives before heading into port to pack our gear, including the Cayman favourite Devils Grotto, which is known for its resident group of tarpon and countless silversides in season. We then had an enjoyable farewell cocktail and nibbles party on board, and a chance to swap emails, take group photographs and generally wish everyone safe onward journeys.

After each trip, the crew post a trip report on the Aggressor website. Zac eagerly awaited this, and to his delight they used an image of him at Stingray City to illustrate the week. The crew also film the activities of the week and produce a trip DVD. Our copy has been watched countless times by Zac since and is a testimony to how much he learned and benefitted from the trip that was adventure, fun and education all rolled into one. He still insists that any visitor to our house watches it!

What better a recommendation can you get?
RELATED CONTENT
Be the first to add a comment to this article.
Newsletter
Travel with us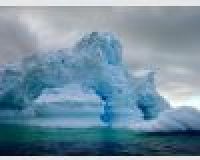 Antarctica
Plan Your Adventure >
Featured Photographer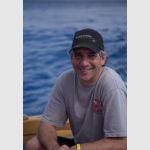 Robert Minnick
Expert Photographer
I began diving just over ten years ago; twenty years into my career as a technical director in theater. My mask became a new proscenium to a show of unending interest and fascination. After a time I developed a desire to...